4 WAYS TO WEAR A MAC JACKET THIS SPRING
The Mac jacket – an iconic British garment. A fashion piece that has constantly remained classic and timeless in menswear for many years. The great thing about this jacket is that it can be both dressed up or down. With endless outfit options, you are sure to get your money's worth - the jacket's versatility makes it perfect for any situation. The Mac is an everyday item on the rails. Whether it be high end or high street, they are available from most stores. This demand speaks volumes – everyone wants and needs a mac.
British Spring and unpredictability go hand in hand. A threat of random rain can put a real damper on your outfit. Especially during the daily work commute, dressing for style, comfort and climate can be a difficult task to master. A clever approach to garment layering is required. A lightweight jacket is the perfect solution to shield you from harsh weather conditions, but to also keep you sweat free on warmer days. The Mac is great for providing protection without adding any unnecessary bulk.
Continue to read our suggestions about how to wear your Mac jacket to any occasion this spring.
OUTFIT 1: WEEKEND SMART
You may be attending an event with a more casual vibe, or it could be that you want to look good for a weekend away. Try pairing a shirt with a slim fit jean and a smart brogue boot. The single best thing about the Mac jacket is that it never fights for attention, it gives you a blank canvas to work any colour and detail around it. This means that you can experiment with other elements of your outfit. A coloured shirt or a patterned tie for example can look great if you want to add to your ensemble some personality.
The 'Master Debonair White Shirt with Floral Trim' alongside the 'London Brogues Gatsby Tan Leather Hi Brogue Boots' with the "Harry Brown Navy Mac" is a great option to try.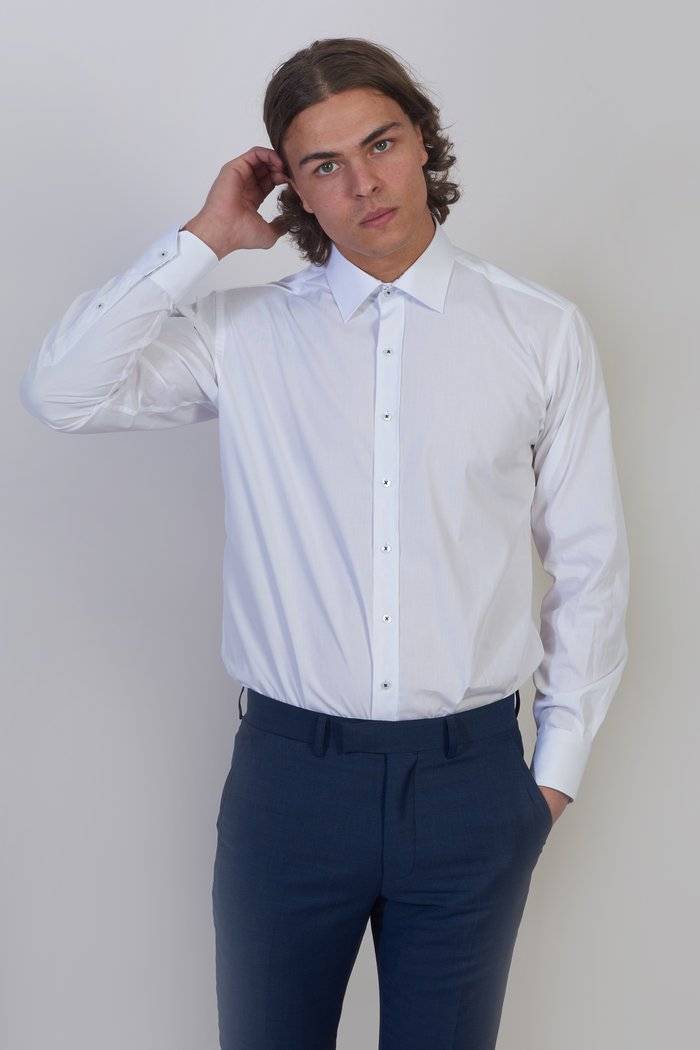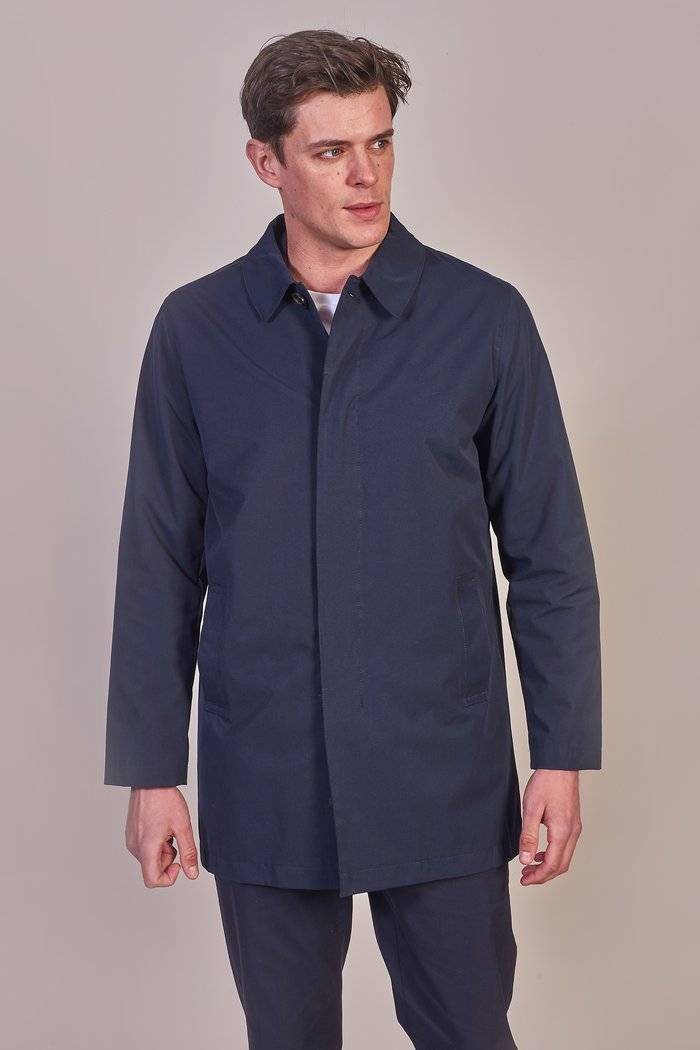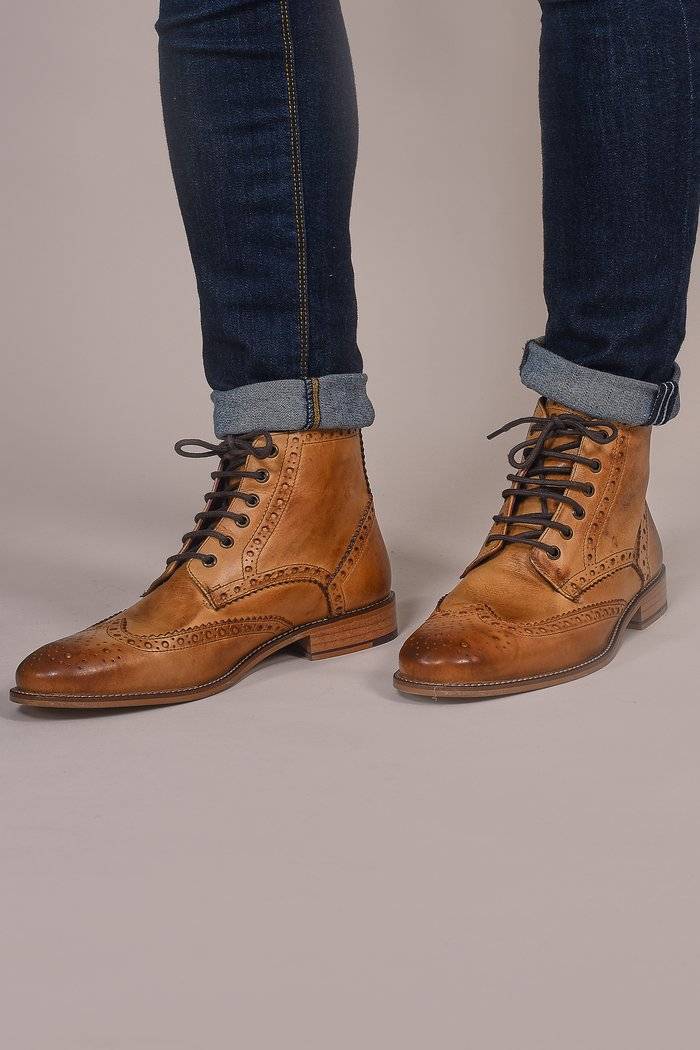 OUTFIT 2: A FORMAL OPTION
You're attending a wedding but it's cold and raining. Staying warm is important but sticking to the formal dress code is even more so – this means that your puffer jacket just won't do. Your best option is the Mac, a great way to tackle the weather while staying smart. Pairing a Mac with your suit is a great and stylish look that will always be on trend. Make sure that your mac jacket covers your blazer to get the perfectly executed layered look. Another thing to consider is the colour combinations. A navy mac with a navy suit is a fool proof, great look. If, however, you want to attempt a colour contrasting look, consider a khaki option.
The 'Harry Brown Khaki Mac' with the 'Harry Brown Navy Herringbone Suit' and the 'Justin Reece Brown Leather & Contrast Suede Brogue' is a perfect example of this.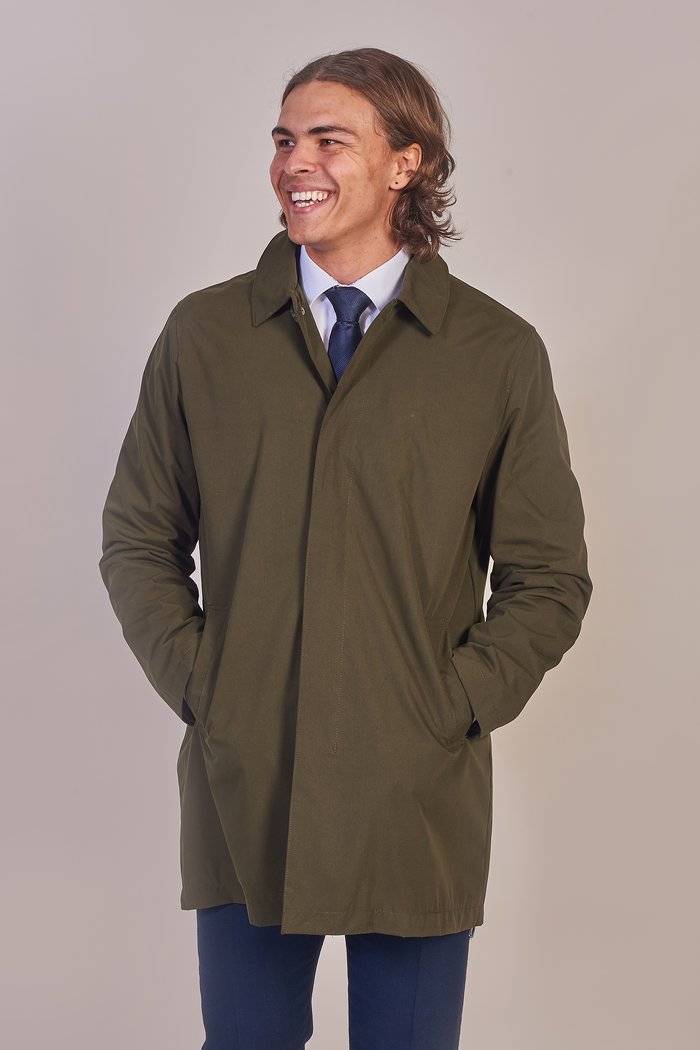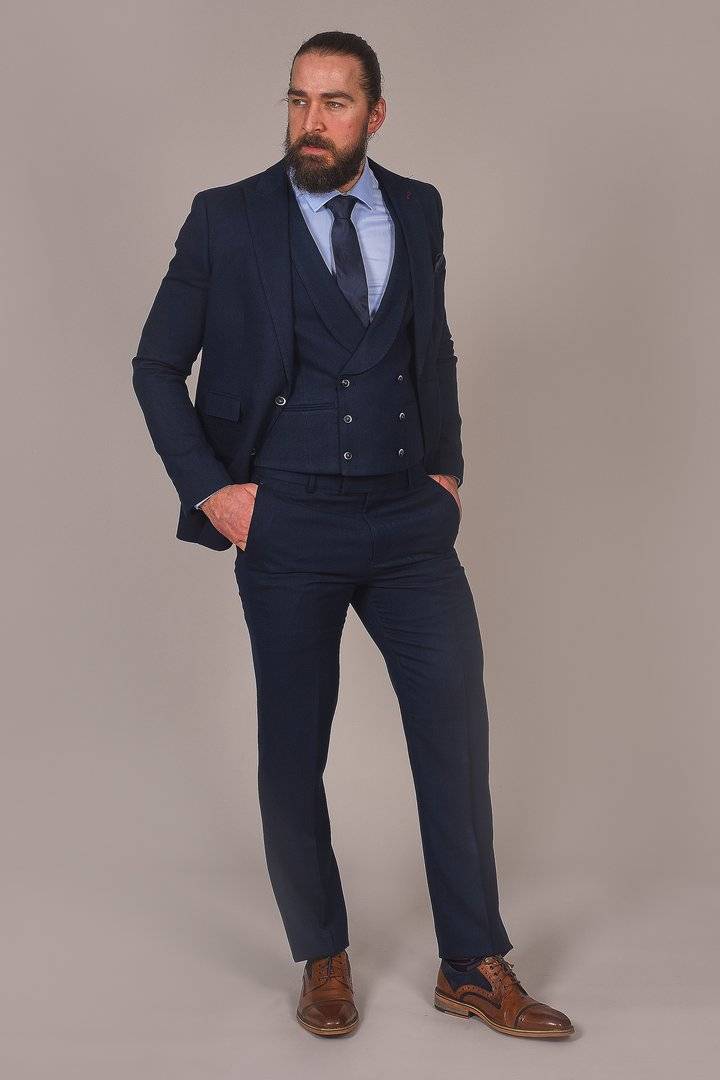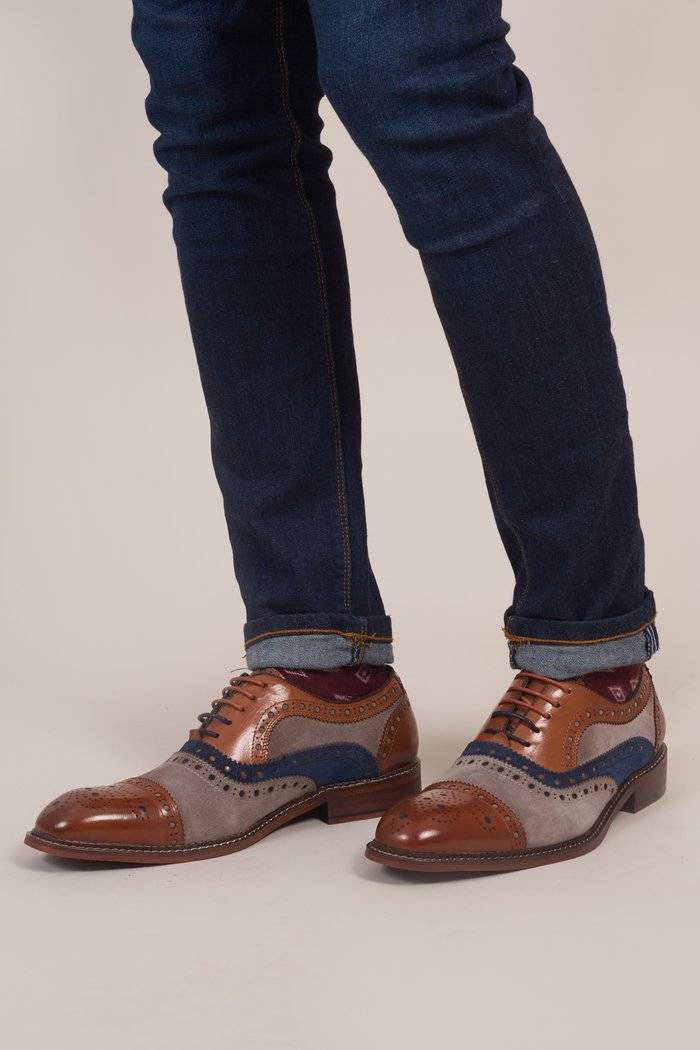 OUTFIT 3: SMART/CASUAL LAYERS
As pre-mentioned, the mac is the perfect jacket to wear over an already layered outfit. On a cool day, this will be useful to layer up without feeling uncomfortable. Wearing a knitted jumper over a shirt, with a mac jacket on top, is great way to retain the much-needed heat and to look smart whilst doing so. Its lightness in weight makes it great to layer up with accessories too. If you're out and about in the chill, a scarf and hat will transform your outfit, maintaining warmth, whilst also looking smart.  
A good model of this would be the "Marc Darcy White Shirt with Floral Detail", the "Guide London Cotton Dark Red V-Neck Sweater", the "Harry Brown Stone Mac" and the "DML Dark Wash Skinny Fit Jeans".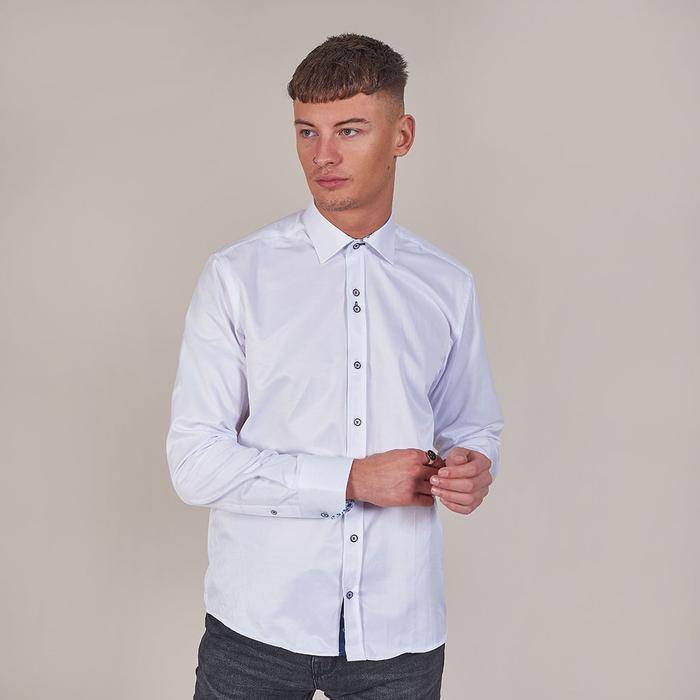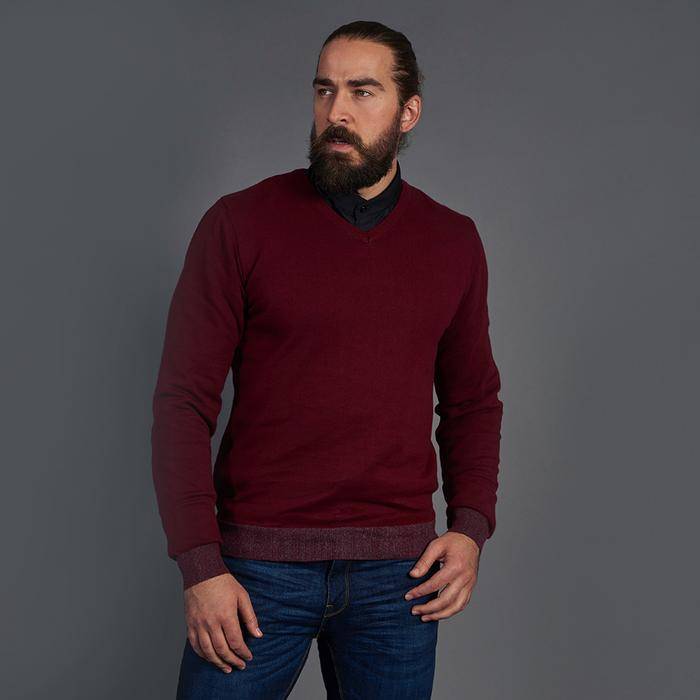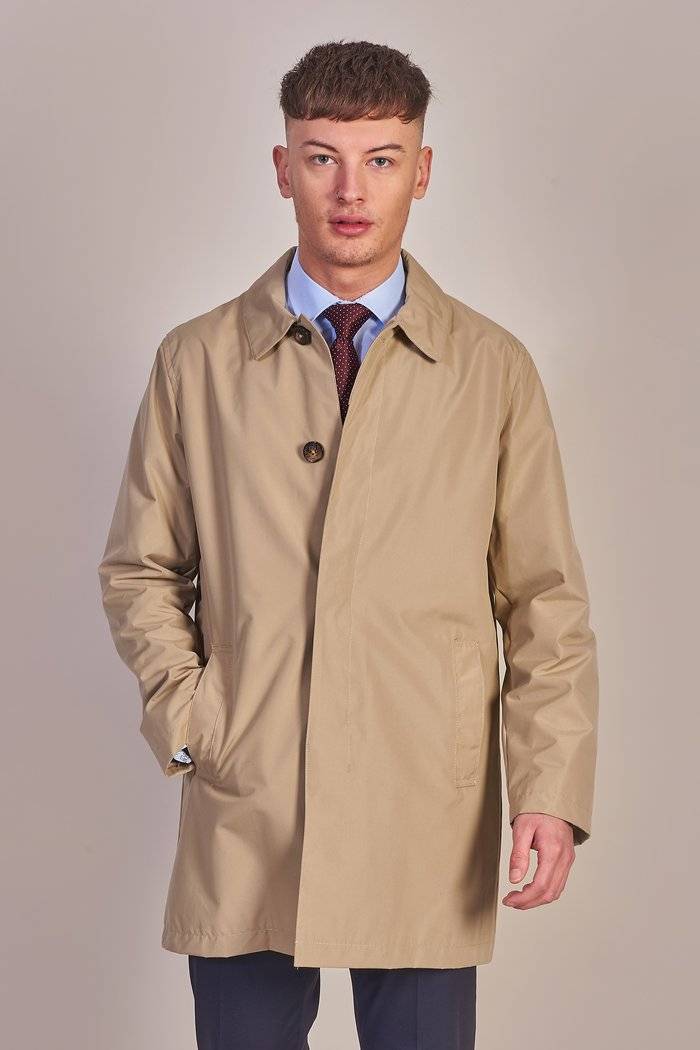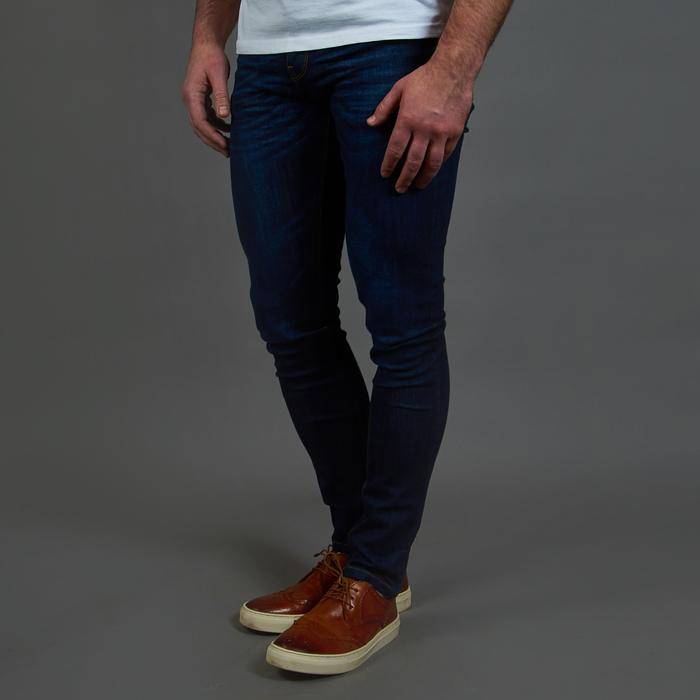 OUTFIT 4: OFFICE READY
For a normal day at the office, you want to appear smart and respectable, but working long hours, you don't want your uniform to feel harsh. For this, we say ditch your suit blazer to keep things comfortable in a shirt and waistcoat. You'll feel great with more room to move and stay cool. This is great for when you're at the office, but the commute to and fro can be a different story. Early mornings are still sometimes dull and the weather is still irregular. The last thing you want is to be turning up to work damp and freezing. Make sure that you have a mac jacket to hand. It's benefits of warmth and watertight will set you off to a good start, no matter what the weather may bring this spring.
The "Harry Brown Navy Mac" with the "Herbie Frogg Navy Wool Waistcoat" and the "Herbie Frogg Navy Wool Trousers" are all great options.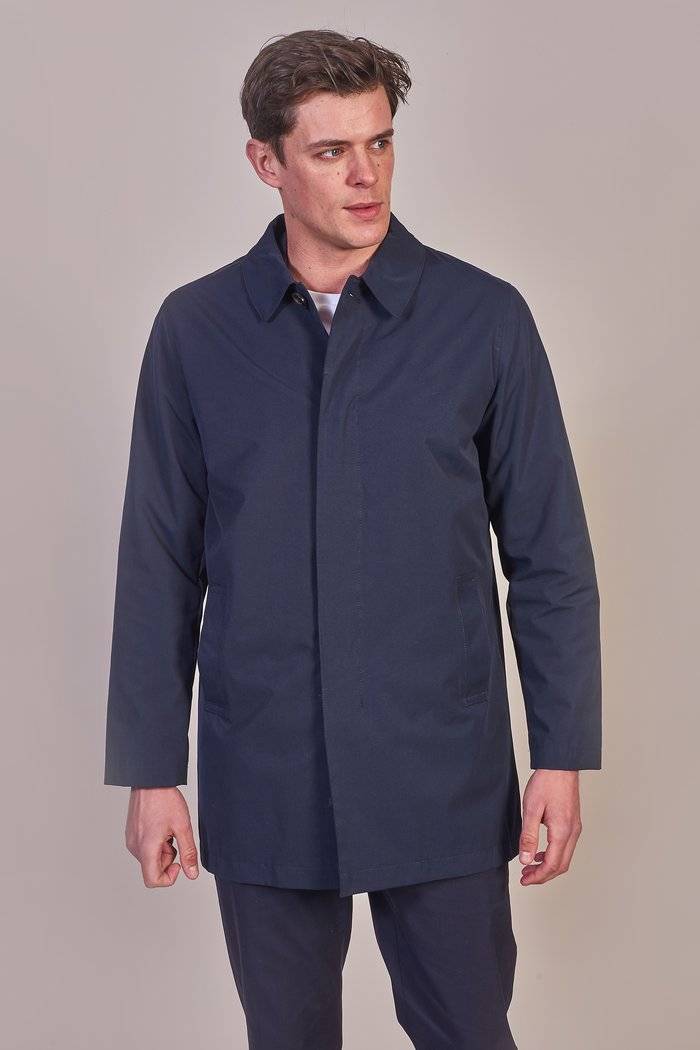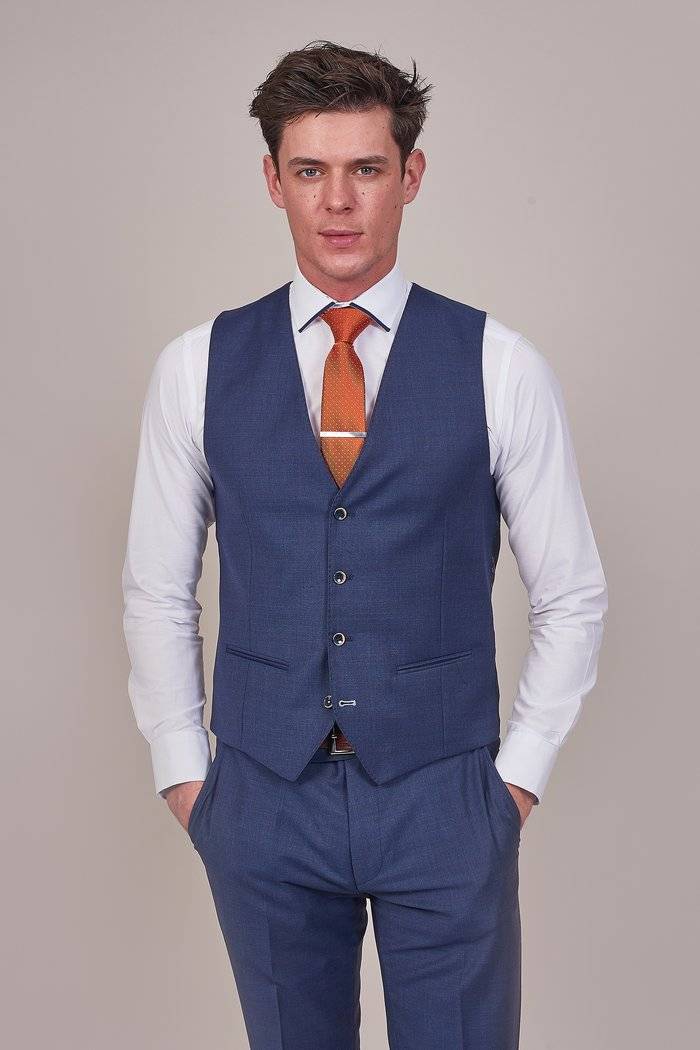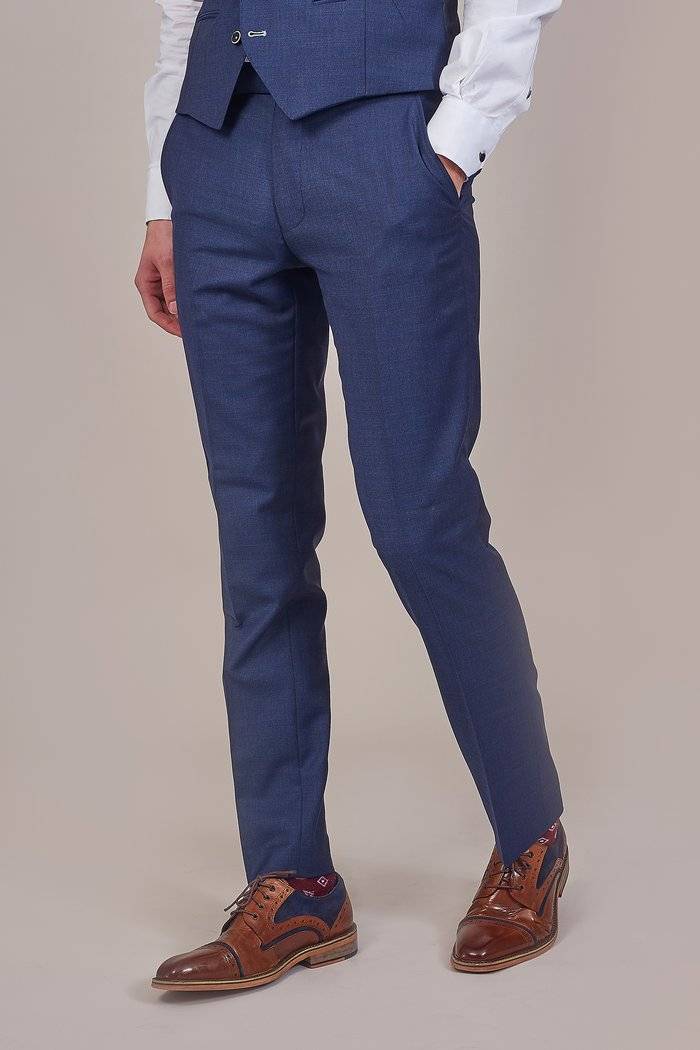 In a summary, the mac should be your go to piece this spring to combat the unpredictable weather. Outwear that is light and comfortable is now an essential part to your wardrobe. It's a smart item that can be made use of in both a casual and formal setting – the options are endless making it a smart investment. If you choose to wear a mac jacket this spring, you'll be sure to not regret it.