---
a day with sartorial aloy
Our day with Sartorial Aloy meant a trip to Durham. Aloy loves a scenic walk and as Durham has scenery, history, shopping, restaurants/bars and cafes we thought it ticked everything on Aloy's list of favourite things to do. A stroll along the river was a must, as well as a visit to Durham's famous cathedral. Then, finally a coffee break at friend's of debonair - Flat White Kitchen. All while being styled in MD from head to toe. See what Aloy wore below and re-create his looks or click here:
---
---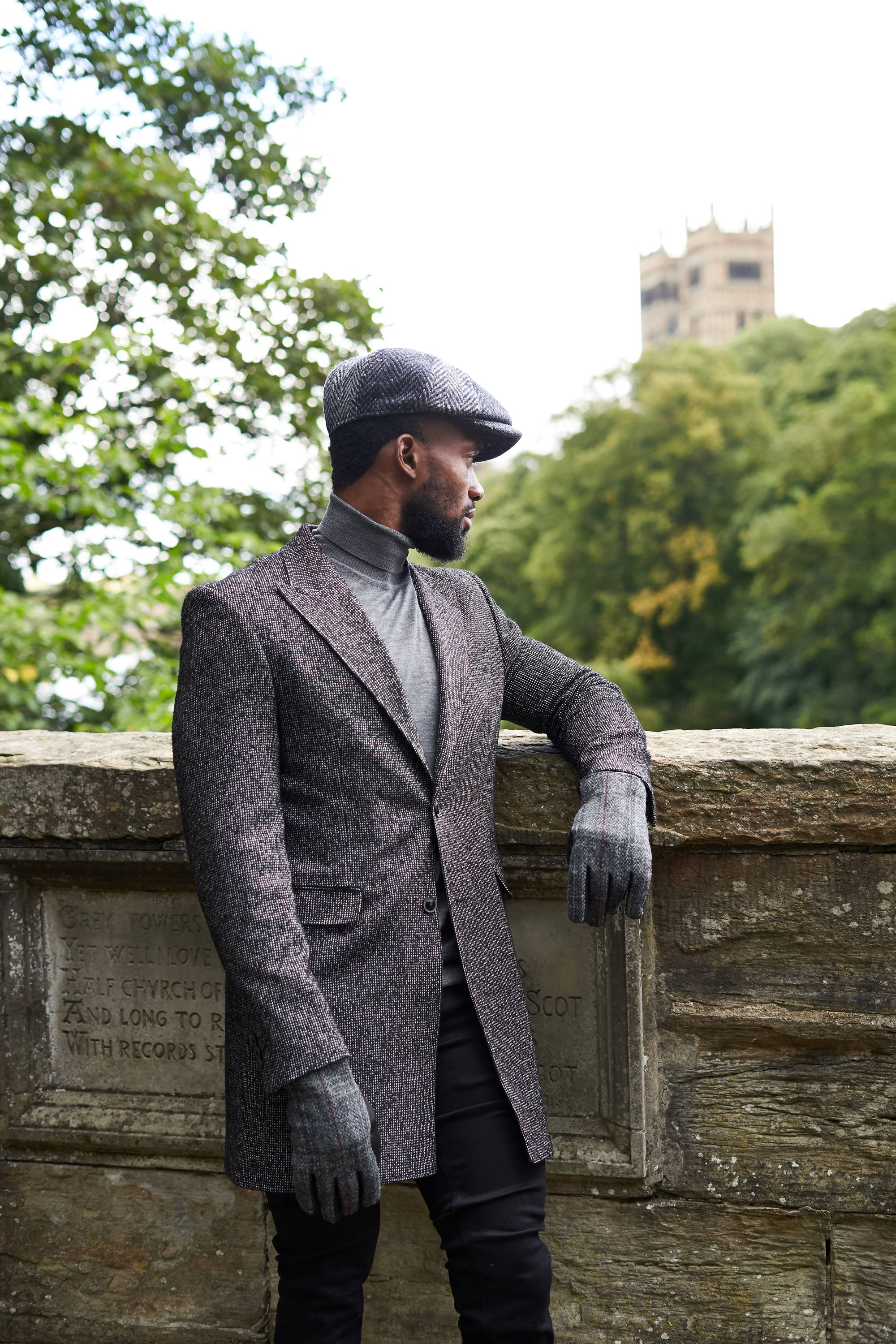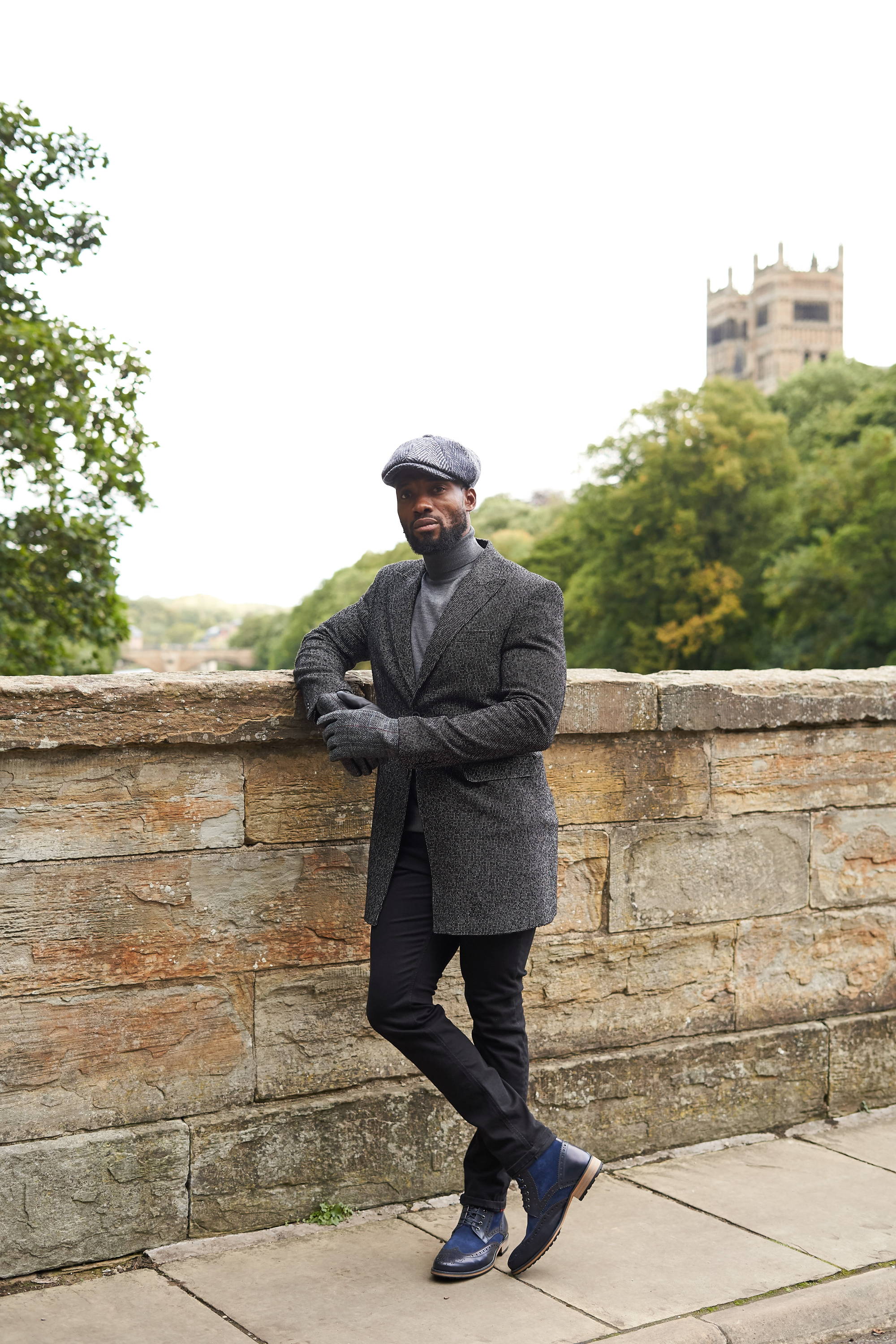 ---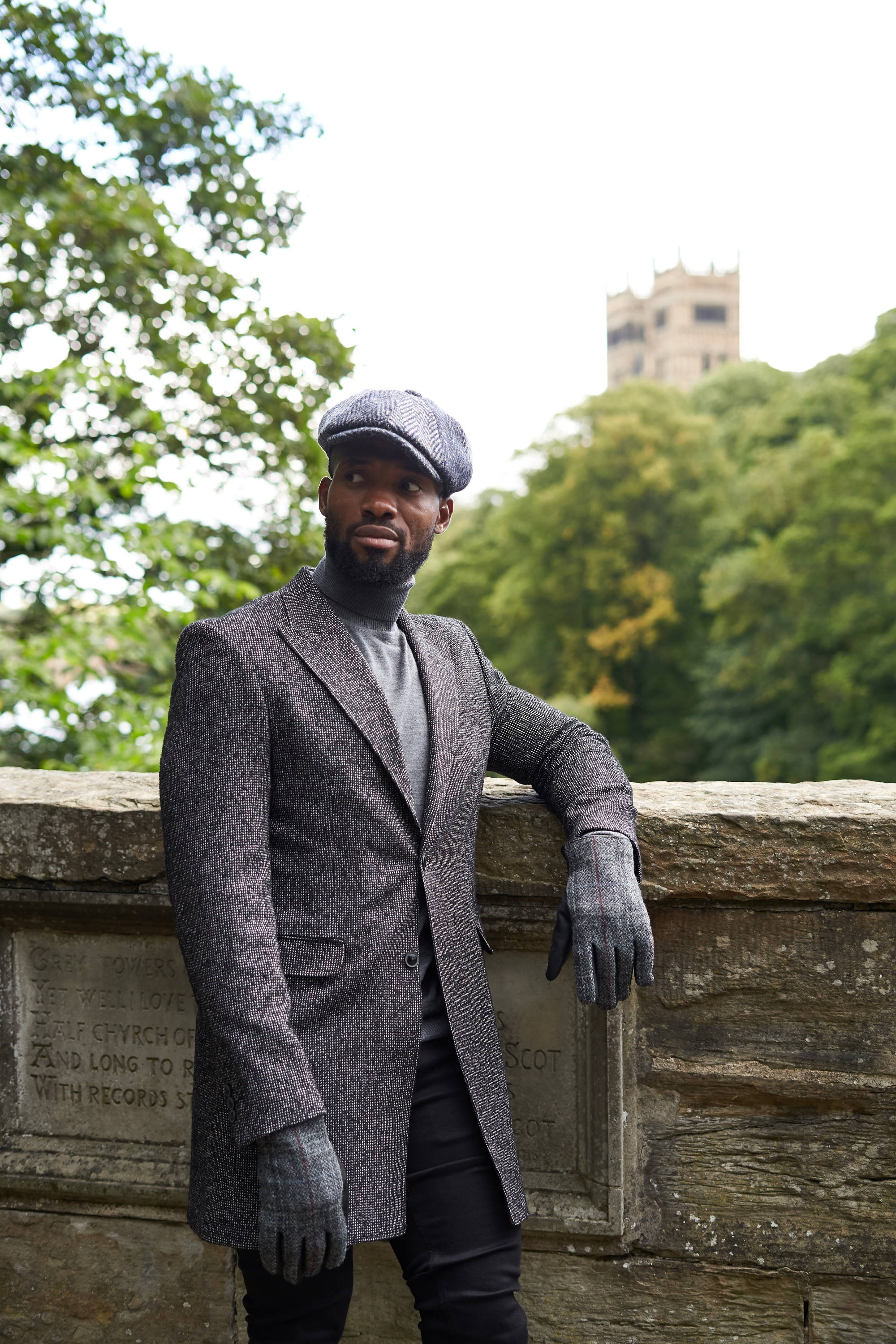 ---
A STROLL TO THE CATHEDRAL
Of course, we had to take a tour of the Cathedral while we were in Durham. A must if you haven't already been, the architecture is beautiful. The walk to the Cathedral isn't far from the river, we walked through the bailey and along the still, cosy, cobbled streets. A peaceful stroll from the usual taxi filled, busy cosmopolitan city centres most of us are used to now. Aloy was looking smart to visit the Cathedral, wearing the Fratelli tan with Fleck blazer and waistcoat complemented by the tan roll neck sweater. These tanned hues are the perfect tone for this season's colour trend. Go for a slightly more casual look and pair the two-piece with jeans and a flat cap. Don't forget your umbrella - it is autumn now after all.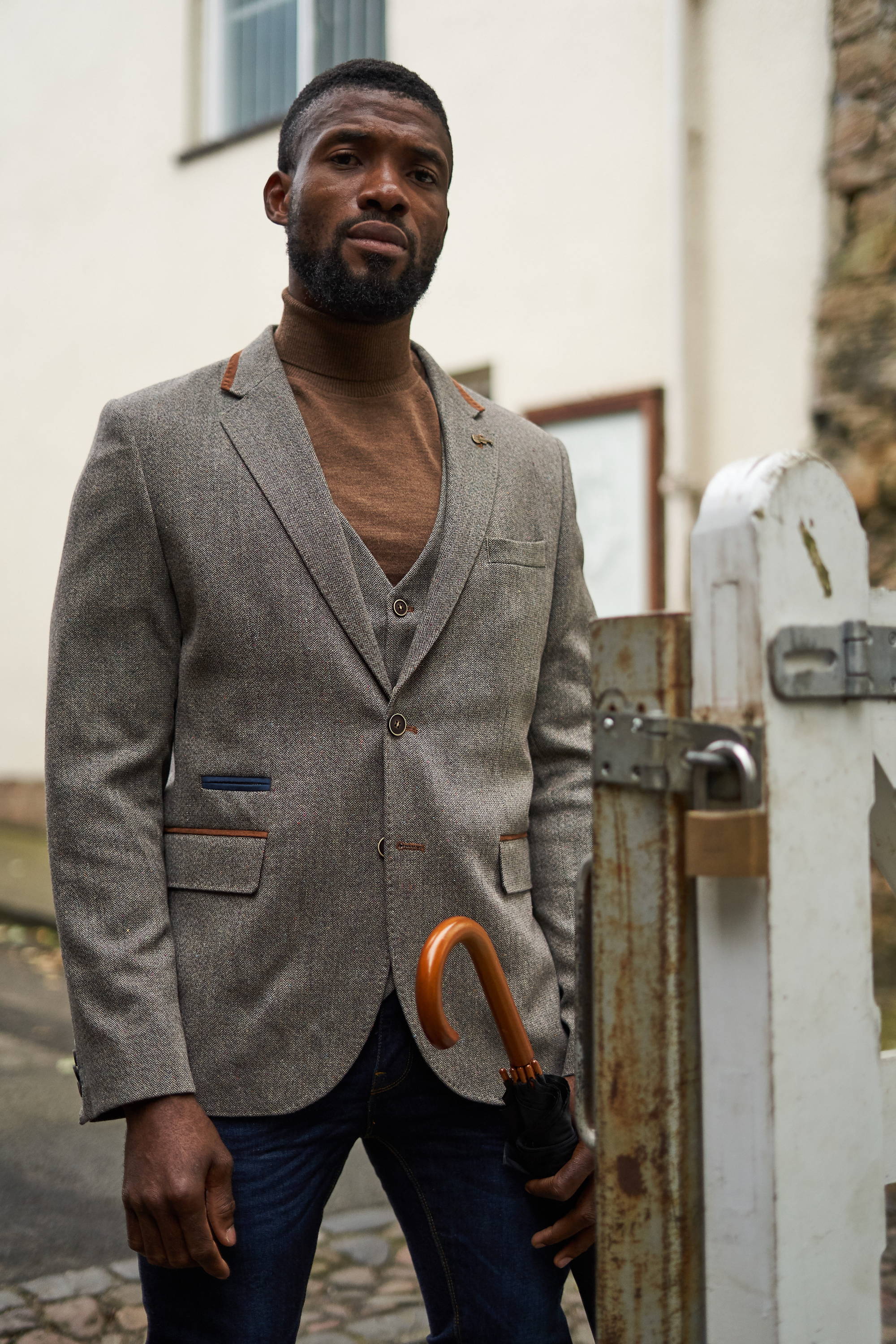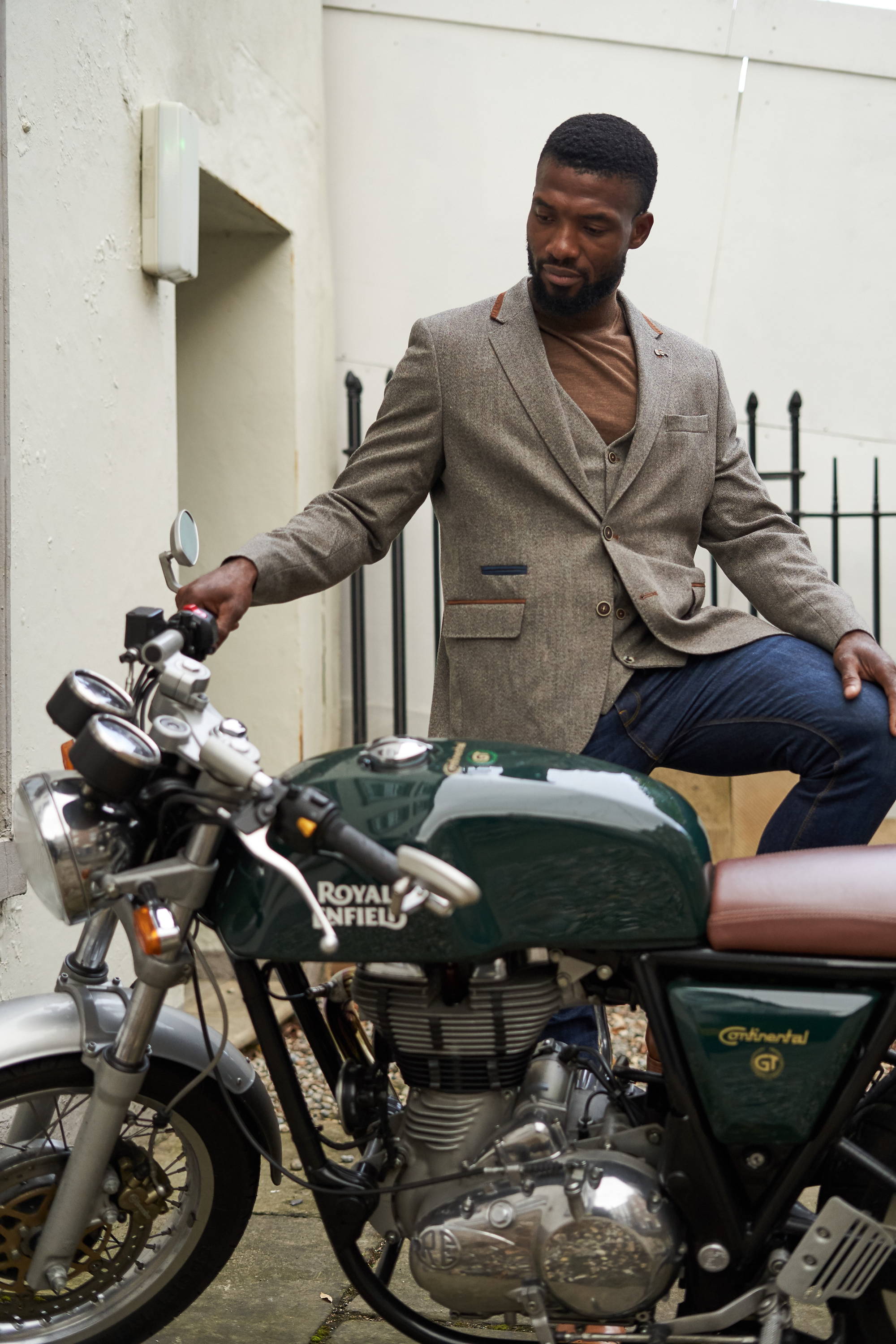 ---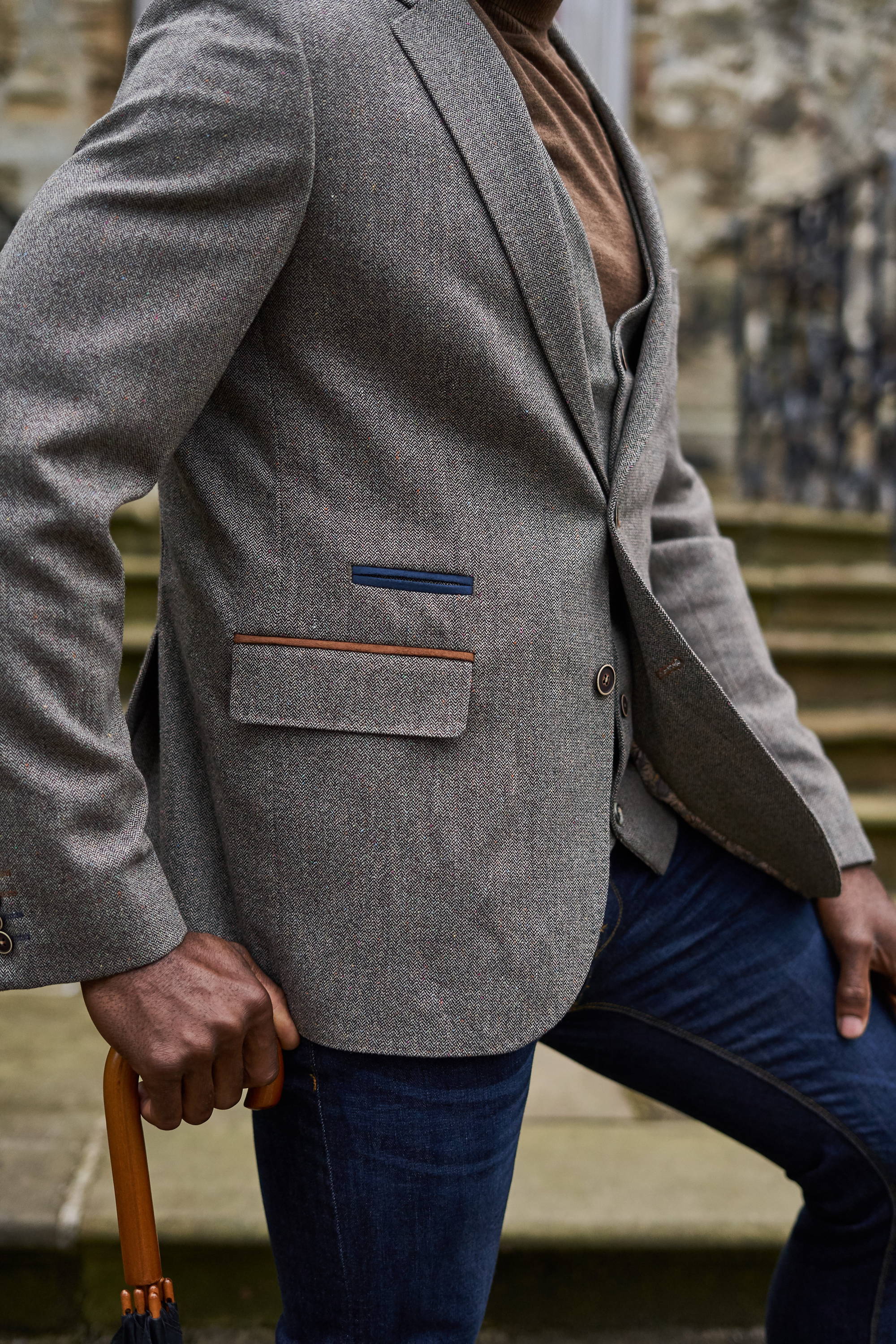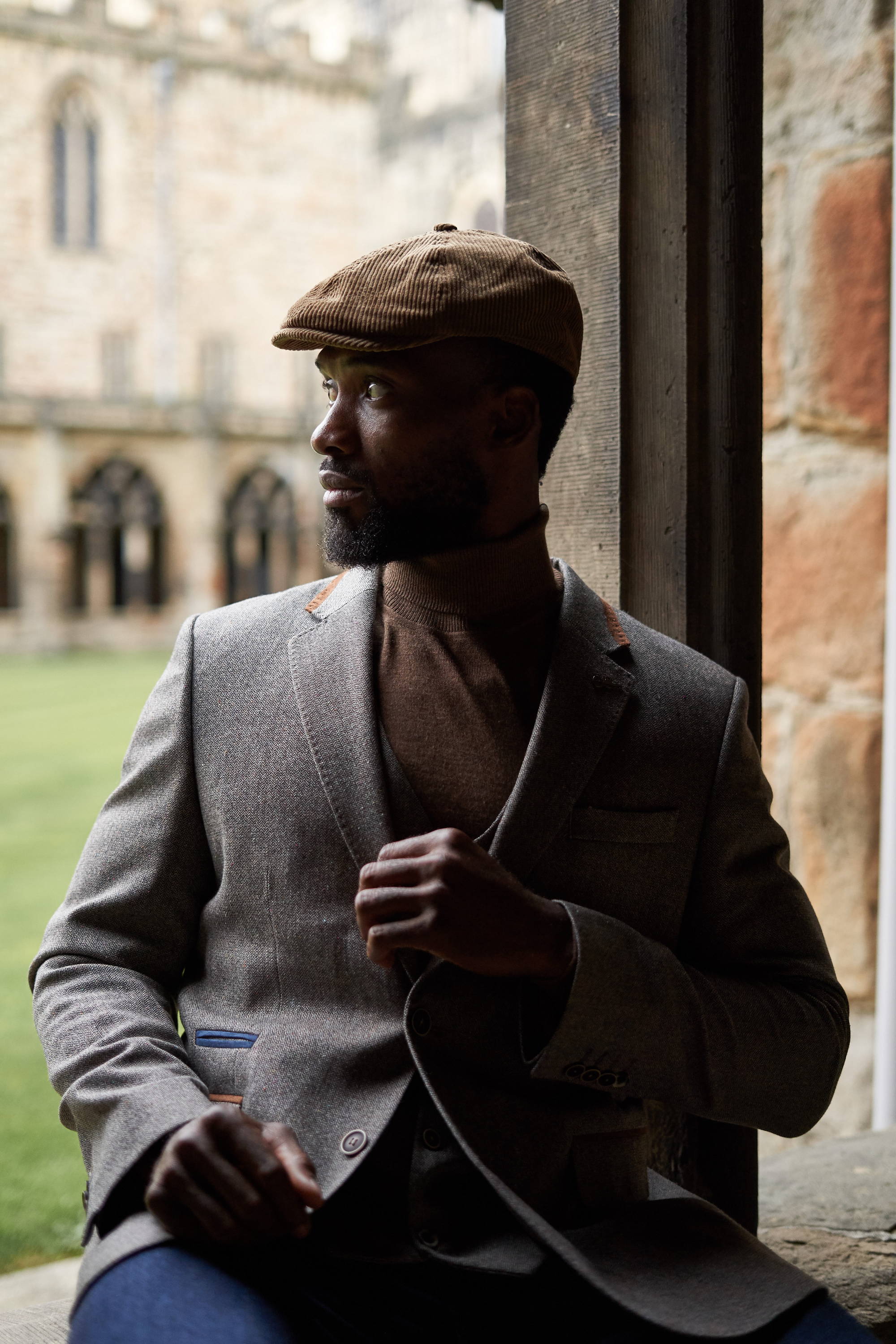 ---
As a coffee enthusiast, Aloy loves a good coffee shop. We had to pop in to our friend's of debonair, Flat White Kitchen and have a coffee and cake break. One of Durham's favourite spots, there's usually a queue out the door (which speaks volumes) so book if you want to visit. They cater to everyone with vegetarian, vegan and gluten-free meals available - the perfect brunch place. Aloy was immaculately tailored to visit Flat White Kitchen in the Fratelli Dark Navy Check blazer and waistcoat and blue denim Jeans. Be bold and add some pattern to your look with the Guide London Check Shirt with Rose Print. Of course, a flat cap too - Aloy wouldn't be without it. Shop his look below: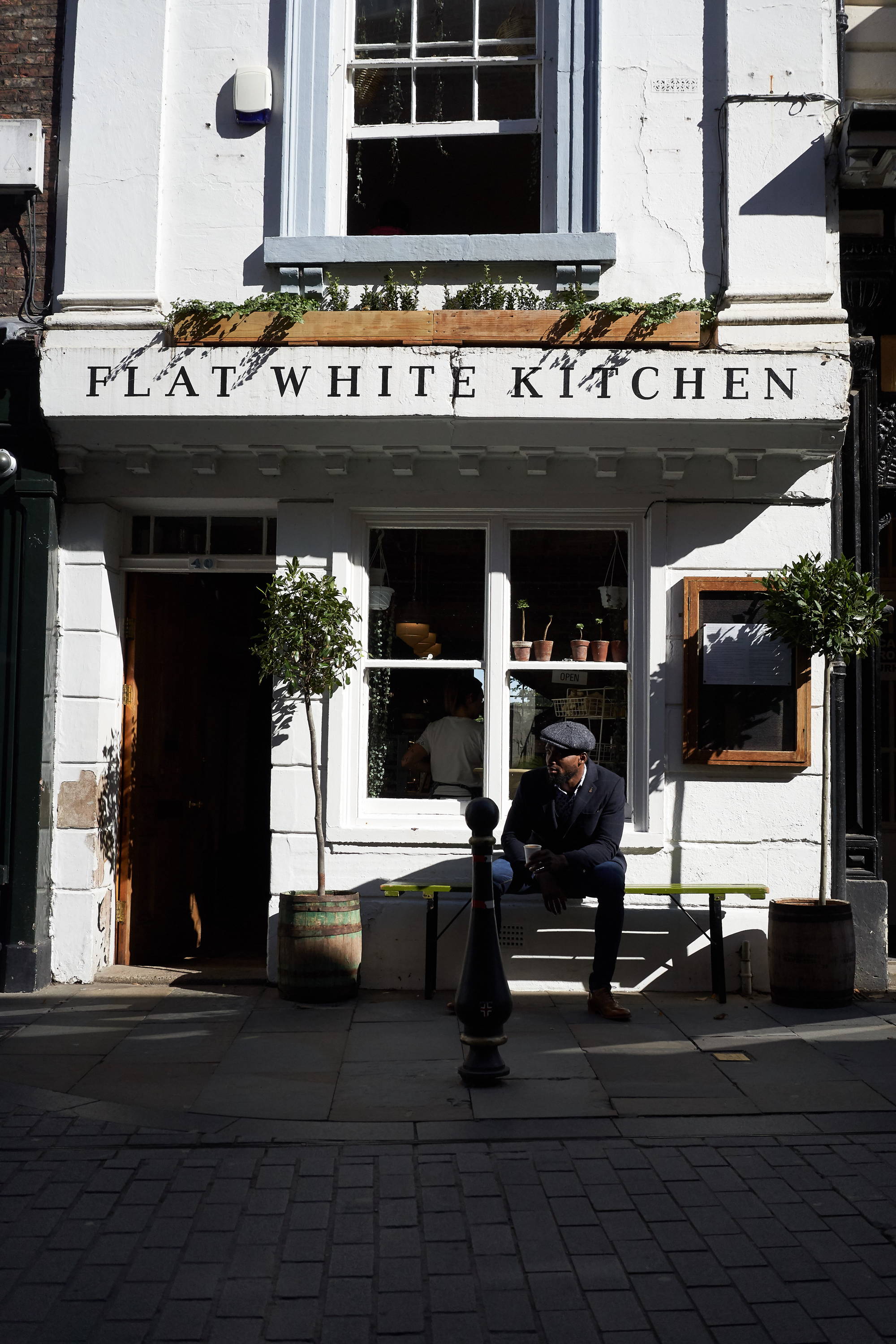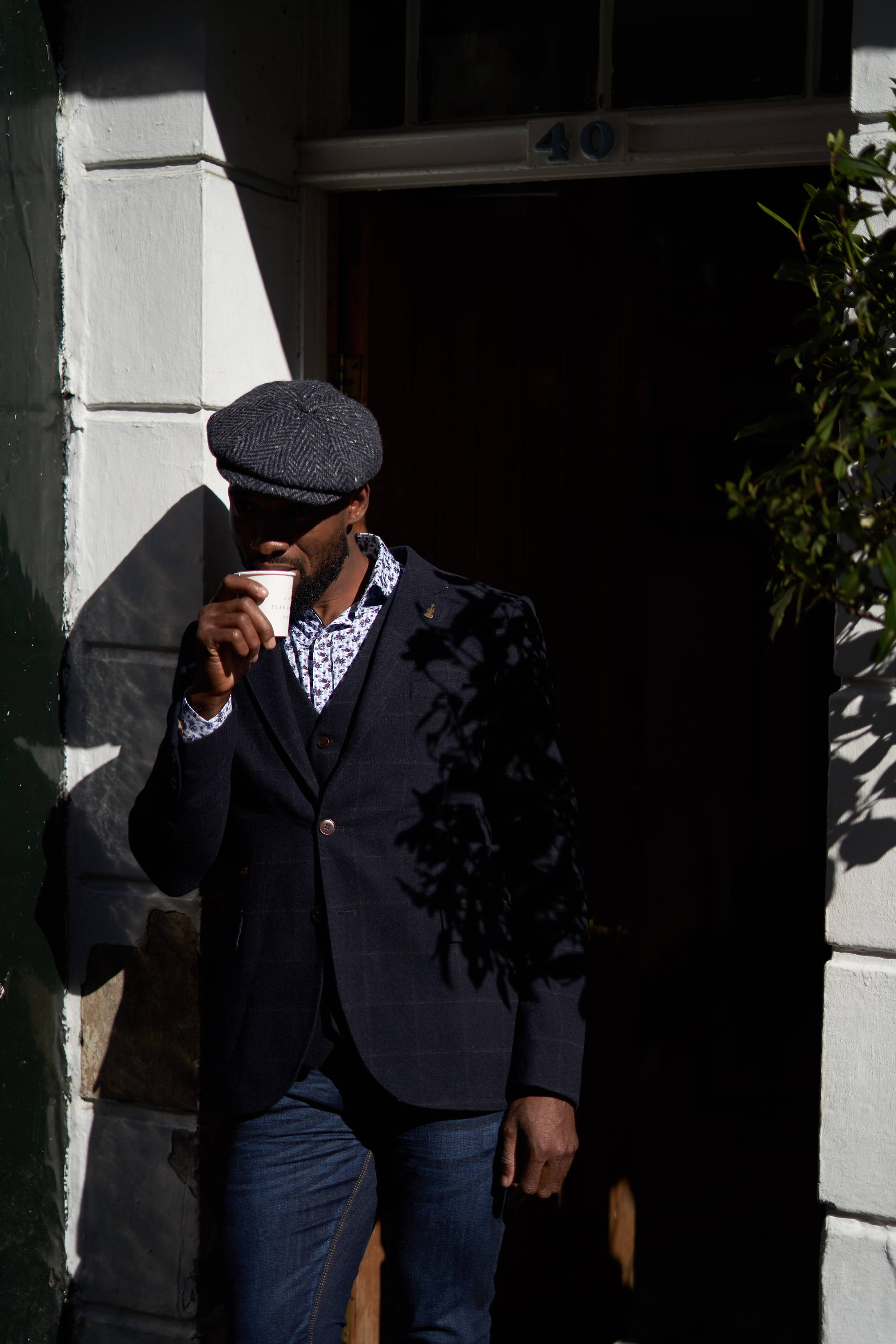 ---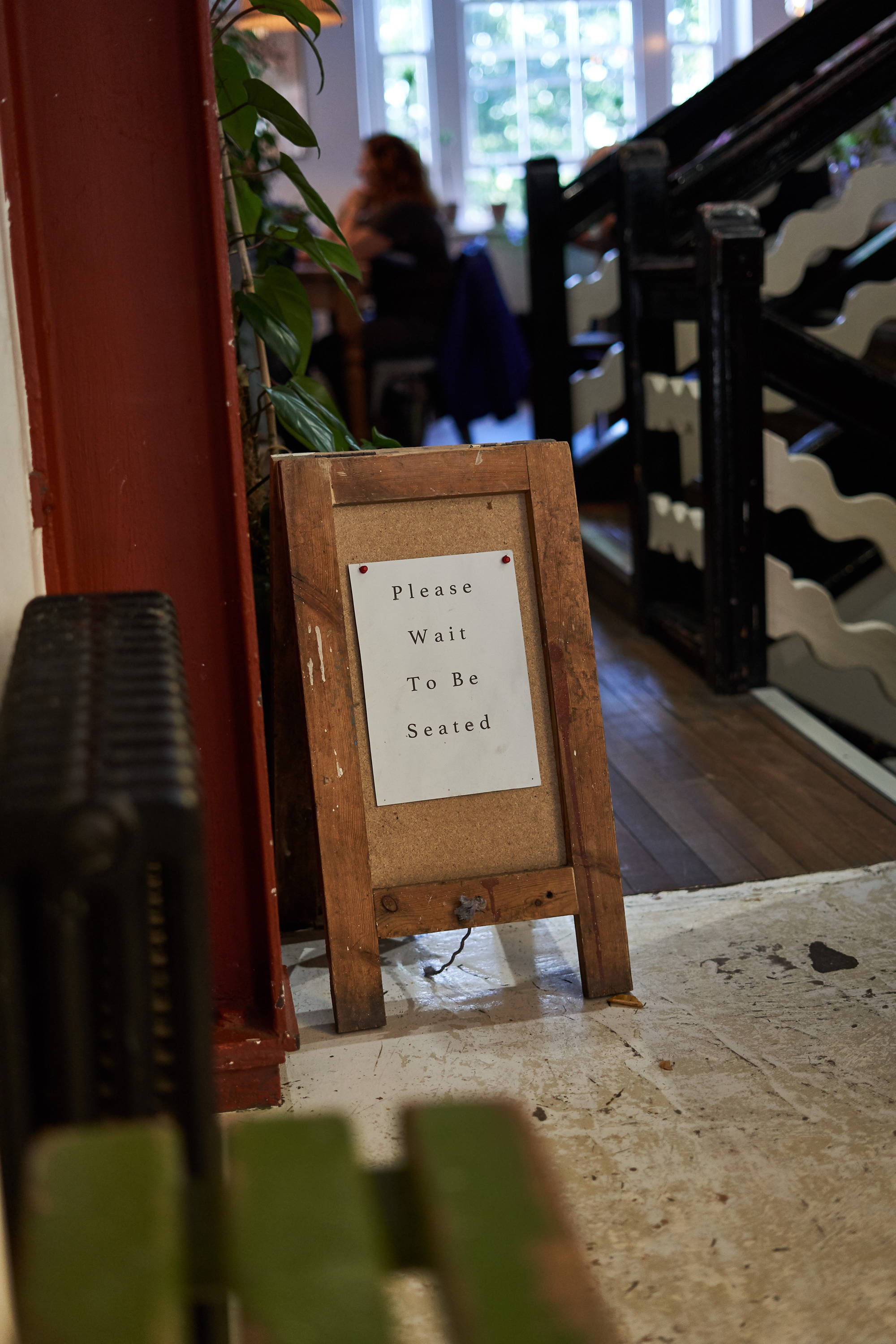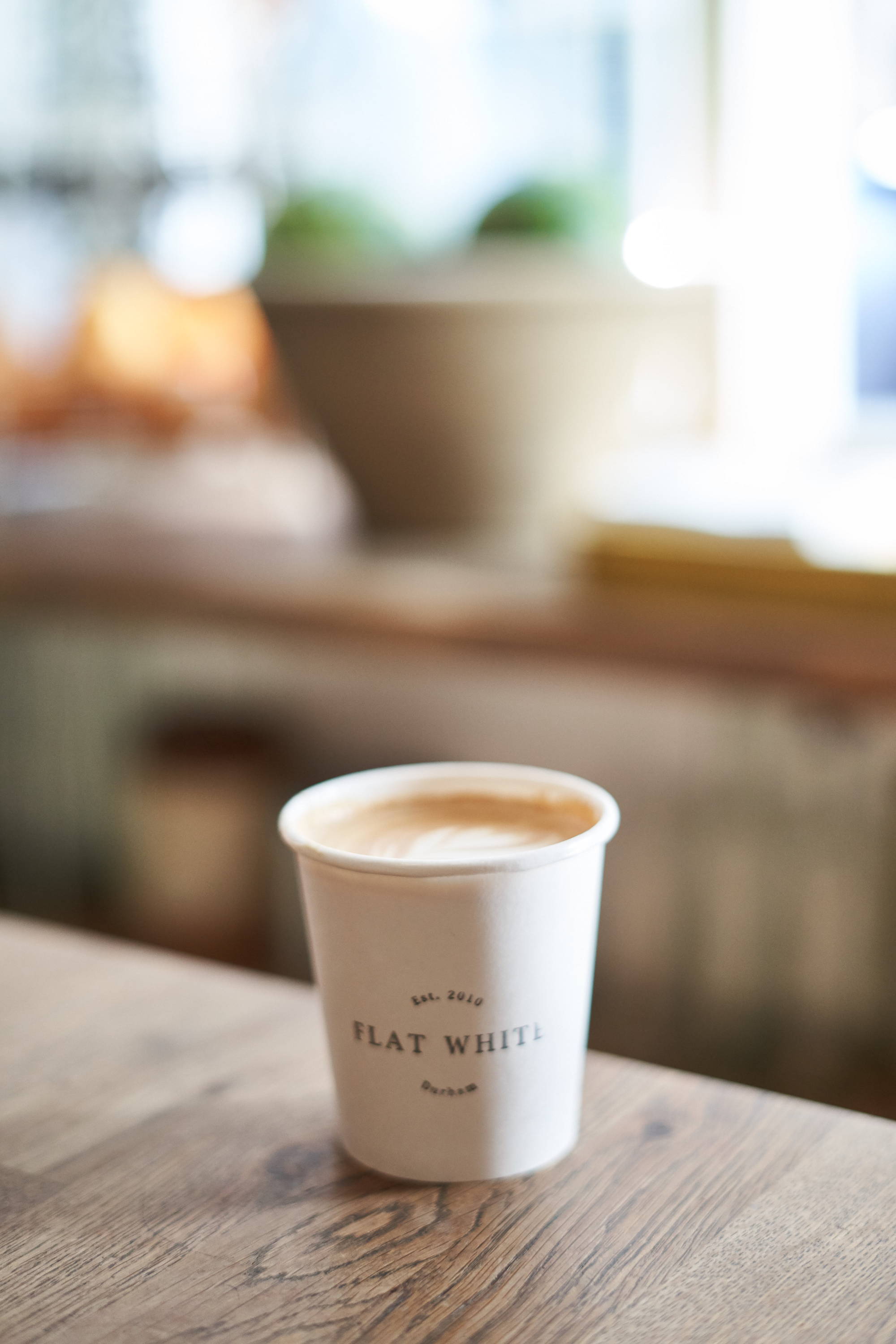 ---