CELEBRATING THE BEST FILM DADS
On Sunday 16th June fathers day will be celebrated across the globe. With the occasion fast approaching, we have rounded up 8 of our favourite film dads to honour the occasion. These films will remind you what the day is all about and are great to watch with whoever your father figure may be.
MRS. DOUBTFIRE - DANIEL HILLARD
There is no denying the immense love that Daniel Hillard has for his children. His determination to love and protect them is certainly admirable - although he may have went to extreme and odd lengths to do so. Creating an alter ego of the Scottish nanny - Mrs. Doubtfire, proves that Daniel will do whatever it takes to see his kids.
Quote - "And I act like a fool but I am your father, okay? Always. Rain, shine. That's the one wonderful thing in my life."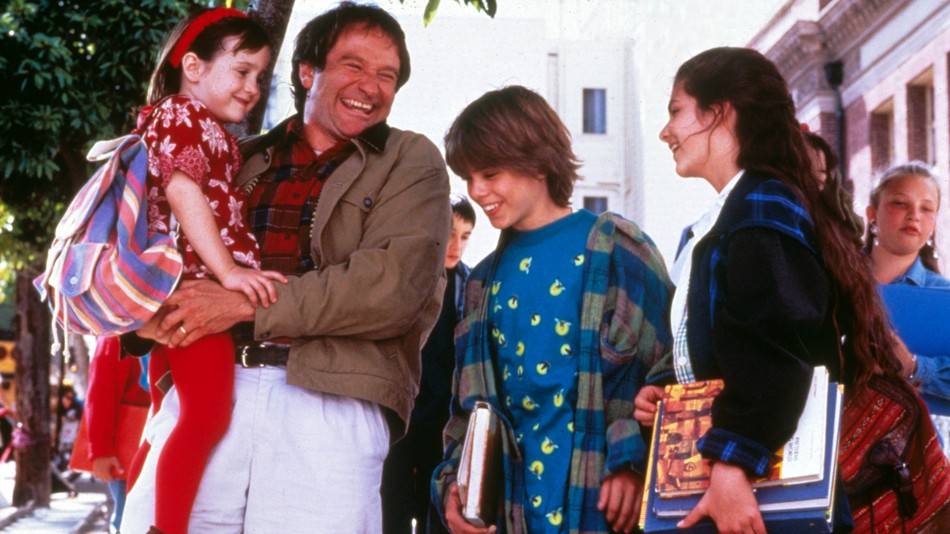 LOVE ACTUALLY - DANIEL
Liam Neeson stars as Daniel - a newly widowed father. He is thrown into the new role as a single father but he ensures that he provides enough love and support. His advice helps his stepson (Sam) win over his school crush. This heartfelt film is great in showing how essential a supportive figure can be to ones confidence.
Quote - "Even better! Sam, you've got nothin' to lose, and you'll always regret it if you don't! I never told your mom enough. I should have told her everyday because she was perfect everyday. You've seen the films, kiddo. It ain't over 'til its over."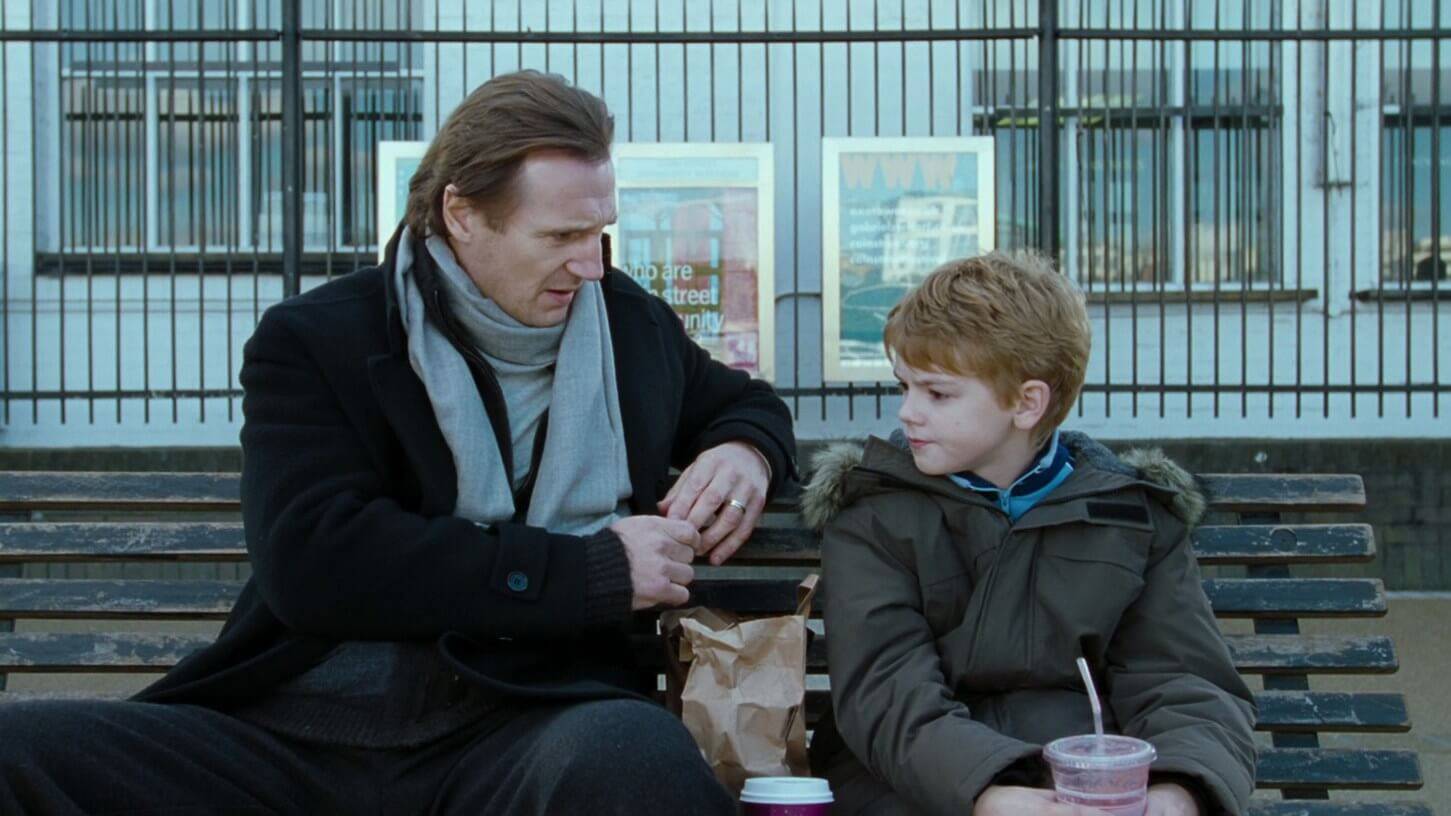 THE PURSUIT OF HAPPYNESS - CHRISTOPHER GARDNER
This film starring Will and Jaden Smith is a true heart string-puller. Christopher Gardner can't seem to catch a break after his wife leaves him to look after their son alone. Despite their struggles, Chris remains determined to make a better life. He may have took risky decisions in business, but he would never take a chance when it came it his son. His lessons of pure love and dedication are truly inspirational.
Quote - "Hey. Don't ever let somebody tell you... You can't do something. Not even me.…"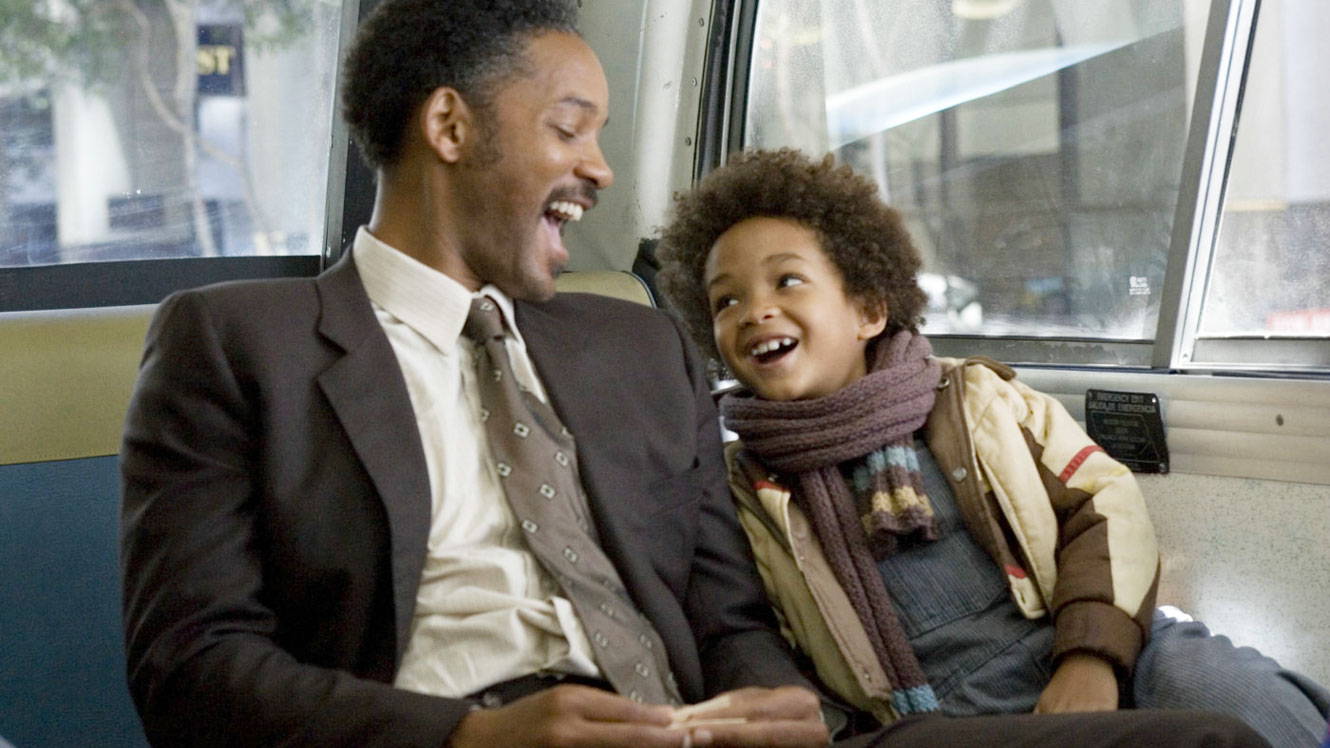 IT'S A WONDERFUL LIFE - GEORGE BAILEY
A popular Christmas classic - George Bailey endures a financial ruin. After hitting rock bottom, a guardian angel helps him to see what life would be like if he wasn't there. This wholehearted film will really make you appreciate who is around you.
Quote - "Strange, isn't it? Each man's life touches so many other lives. When he isn't around he leaves an awful hole, doesn't he?"
TAKEN - BRYAN MILLS
Perhaps Bryan Mills get's himself into a bit too much trouble to be considered a responsible parent, but his determination to track down his missing daughter from the other side of the world is definitely something to be admired. Putting himself in great danger to ensure his daughters rescue is pretty heroic.
Quote - "If you let my daughter go now, that will be the end of it. I will not look for you, I will not pursue you. But if you don't, I will look for you, I will find you, ...I will kill you."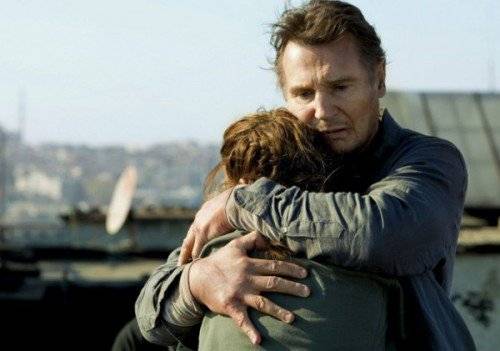 INDIANA JONES AND THE LAST CRUSADE
In this Indiana Jones film, the father-son relationship is placed at the centre of it. Working together, they overcome countless obstacles in search of the Holy Grail. The character closeness is beautifully genuine throughout the film - Harrison Ford referred to his co-star as 'Dad' when he compared the relationship of Indiana Jones and his father to theirs off screen.
Quote - "Professor Henry Jones: I didn't know you could fly a plane.Indiana Jones: Fly, yes. Land, no"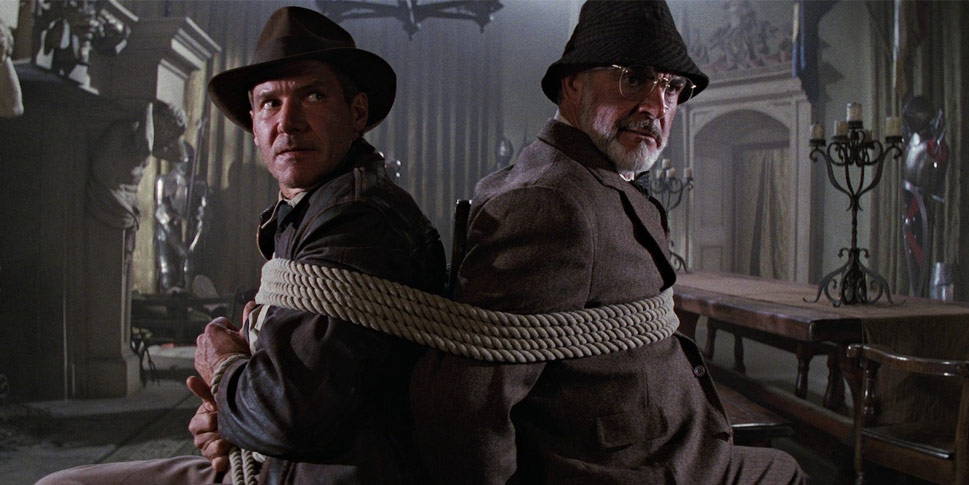 DADDY DAY CARE - CHARLIE HINTON
Eddie Murphy stars in this heartfelt comedy documenting the journey of a stay-at-home dad after losing his job. His love for spending quality time with his son inspires him to open a day childcare centre at home.
Quote - "it takes a family to raise some kids and that's what we're gonna be from now on, a family."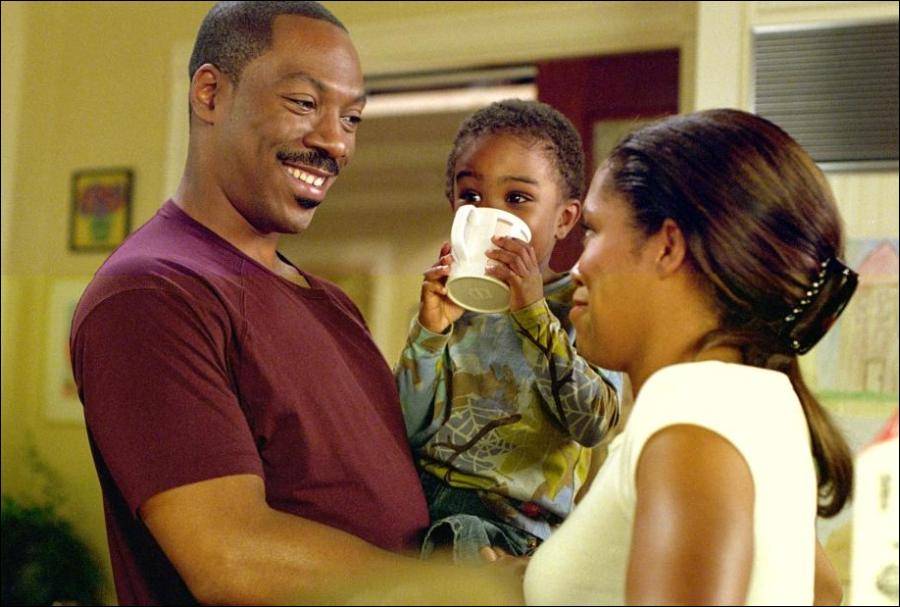 WORLD WAR Z - GERRY LANE
Gerry Lane seems like the perfect husband and father. The film starts with him making a breakfast of waffles for his wife and daughters. When a global zombie virus breaks out, he uses his past working connections to save his family and the world.
Quote - "Just know I'm coming back."