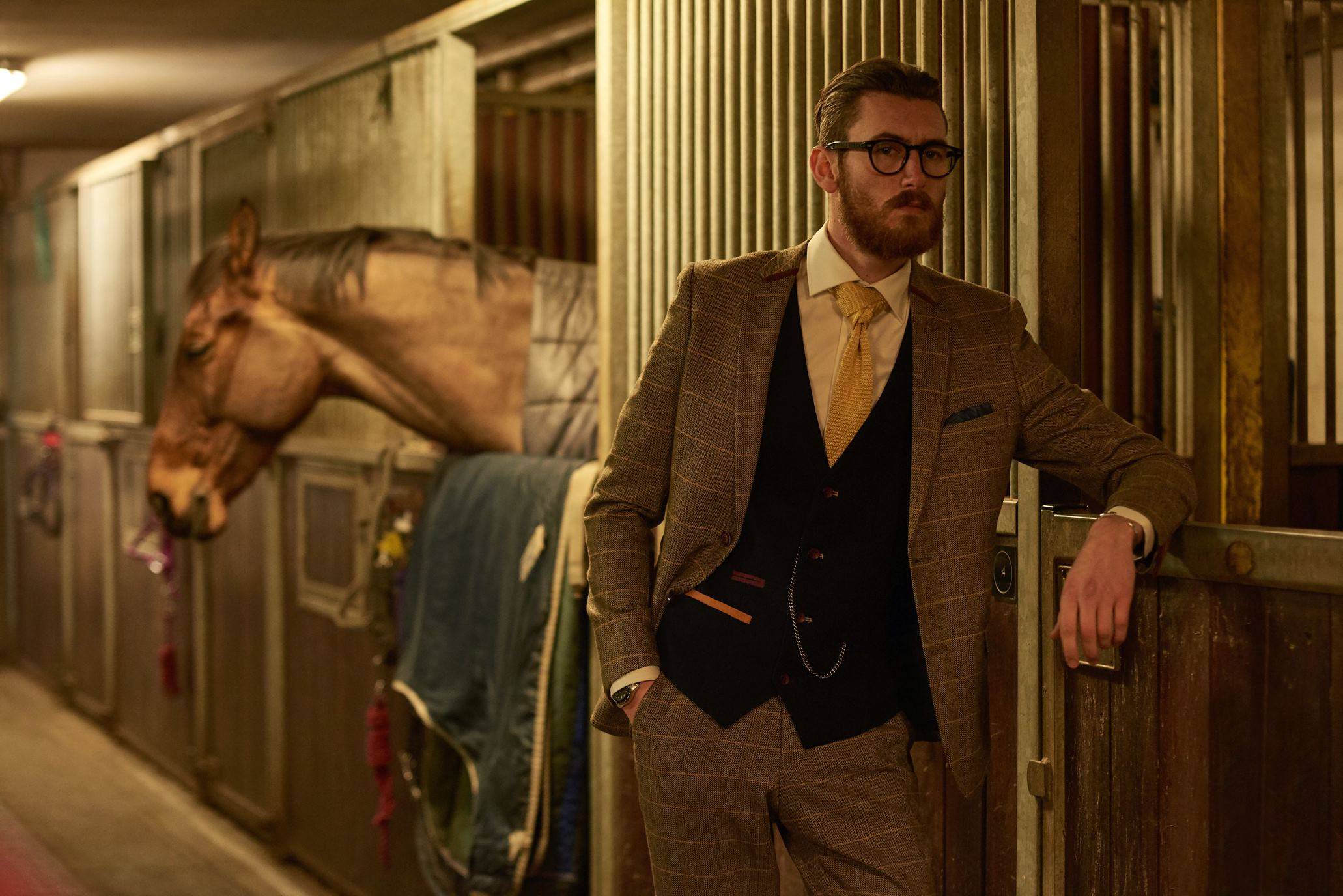 Cheltenham Races – A Guide to Style and Etiquette
Published 11th March 2022.
There's no event quite like the Cheltenham Festival, offering an experience to witness some of the best in elite horse racing compete at the highest level.
With the 2022 run of this iconic meeting on the horizon, we are here to share our top tips with anyone attending – including some advice on what to wear to and what you can expect throughout the event.  
A Brief History of the Cheltenham Festival
Beginning in at the start of the 20th Century, Cheltenham is one of the most famous racing events in the National Hunt jump racing schedule, attracting thousands of spectators to the track every year since it started in 1911.  
Offering the second (only to the Grand Nations) largest amount of prize money in UK jump racing, it's a chance to see the most elite in horse racing, specifically jump racing, compete at the highest level – Grade 1.  
Grade 1 races are the most prestigious, featuring the most talented horses and jockeys – with the most anticipated race being the Cheltenham Gold Cup, which takes place on the final day of the festival.  
When is Cheltenham Festival?
Cheltenham Festival is held annually every March at Cheltenham Racecourse in Gloucestershire. In 2022 it will be held from Tuesday 15th March until Friday 18th March, with St Patricks Day falling on the penultimate day of the festival.
So, you can expect a very celebratory feeling around the course if you're attending the Thursday meeting.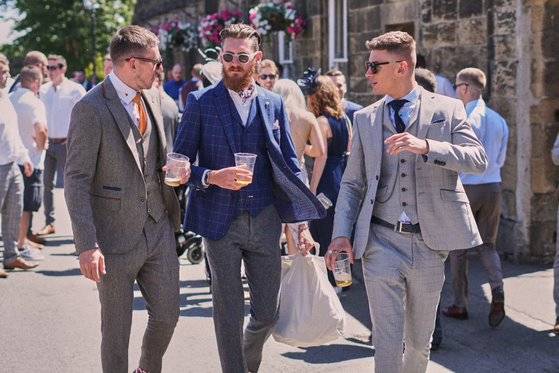 Etiquette at the Cheltenham Festival
Unlike its more up-scale counterpart, Royal Ascot, Cheltenham has a more relaxed atmosphere but that's not to say you should be lax when it comes to your manners and behaviour. Here's some points for you to consider:  
Many of you may be visiting Cheltenham mainly for the social aspect, but it wouldn't hurt to also try and take an interest in the racing itself (if you're already a racing fan, then this doesn't really apply to you).
If you find yourself chatting with someone with a particular passion for racing, then it's only polite to show an interest – try asking them something like what "the going is" today, which refers to the state of the track which can drastically affect how the horses perform.  
Per their policy, any bags you take to Cheltenham will be searched by their security team so don't take any large handbags or backpacks with you and if you must take a bag, make sure it's a suitable size.
If you need to take a suitcase or overnight bag with you, they must be checked into the Left Luggage facility.  
Clothing Etiquette at Cheltenham
Whilst the dress code at Cheltenham Festival is more relaxed than other race meets, there is still a distinctly debonair look you should aim for to avoid looking out of place. Most guys opt to wear a suit around the main enclosures and hospitality areas, but for more in-depth style tips check out our what to wear to the races guide. 
It's also worth noting that fancy dress is banned in the Club Enclosure at Cheltenham Racecourse for the duration of the festival but is accepted in all other areas. However, it should be non-offensive and we recommend you avoid it altogether to cut the risk of being turned away from the event completely. 
If you're completely new to the realm of racing horses and you've never attended a racing event before, it is well worth taking a little bit of time to scrub up on your knowledge of the sport – even if it's just a brief history and learning more about key legends in horse racing.
Horse racing is an innately British sport and there is no shortage of race meetings in the UK but casting your eye across the pond to the USA as they have plenty of notable races and horsed too.  
SeaBiscuit, which is a name you will have no doubt have heard at least once, is one of the most popular race horses of all time. A film documenting the life and career of SeaBiscuit premiered in 2003, so if you're after a place to start your learning or just want a film to get you in the mood for the festival, that's a great place to start. 
What to Wear to Cheltenham Races for Men
There's no set dress code at Cheltenham Festival, but there has been an unwritten standard of dress developed over the years. Ladies usually appear in a smart, winter outfit whereas the gents often opt to wear three piece suits with a dress coat. 
Due to the fact it takes place earlier in the year during what is still considered the winter months in racing, the look of its patrons is distinctly different to what you would see at summer race meetings. With a countryside backdrop and unpredictable weather as factors weighing in, you should try and dress as practically as you can with warmth and potentially wind, rain and mud in mind. Cheltenham Festival is very much the place for dress coats and tweed to make an appearance.  
Tweed is the Perfect Choice  
Tweed suits or tweed blazers are a mainstay of Cheltenham fashion, they're suitably countryfied, stylish and practical enough to keep you warm in the unpredictable March weather.
They're also extremely debonair away from the racetrack too, seeing the likes of tweed 2 piece and 3 piece suits becoming stand out pieces at weddings and other occasions alike.  
If you're wanting to stick with the country theme that's carried through the festival, then we recommend sticking with the brown coloured tweeds such as the Marc Darcy Ted Tan Tweed Herringbone 3-piece suit. Or even just opting for the jacket, with or without the waistcoat, over a pair of smart chinos if full formalwear isn't your thing.  
If it's forecast to be a particularly chilly day, then we suggest you opt for a layer of knitwear underneath your jacket for some extra bodily warmth but without feeling bulky. A merino wool jumper or cashmere are both great options as they're both thin but thermal fabrics. 
Your footwear choice is important when it comes to attending the horse racing as you're likely to be standing outside in the cold for long periods of time, which can be extremely tough on even the hardiest of feet.  
A pair of smart brogues, oxford shoes or boots with good grip and heat retention paired with some warm socks is going to be your winning ticket when it comes to track-friendly footwear.  
Ties, Pocket Squares and Other Accessories
As we've already suggested, whilst it's not enforced most people opt to go formal for the Cheltenham Festival – so we recommend you go for a tie and pocket square which matches well with your chosen suit, perhaps even go for a bold colour or pattern to add a little extra element of personality.  
You could also add extra finishing touches such as a tweed flat cap or a pocket watch, final elements that really show you have put thought into your outfit.