Custom and Bespoke Suits: What To Ask For At The Tailors
Do you fancy getting a custom suit, but don't know where to start?
There seems like infinite fabrics, countless cloths, and as for the lingo? Your tailor may as well be speaking French!
To celebrate the imminent opening of our private showroom, we've broken down the anatomy of a suit so you can talk the talk before you leave being able to walk the walk.
Let's jump straight in with your blazer.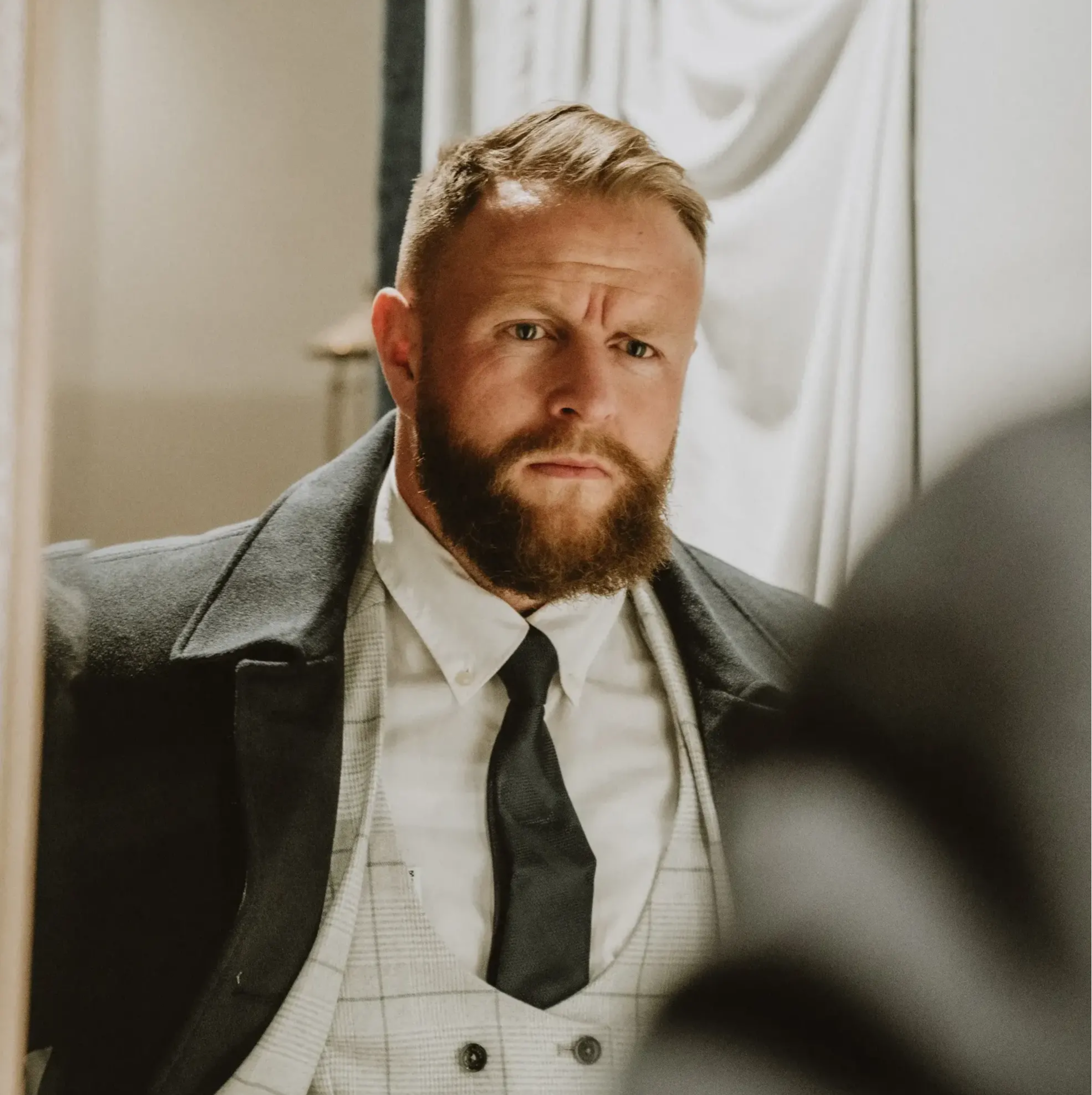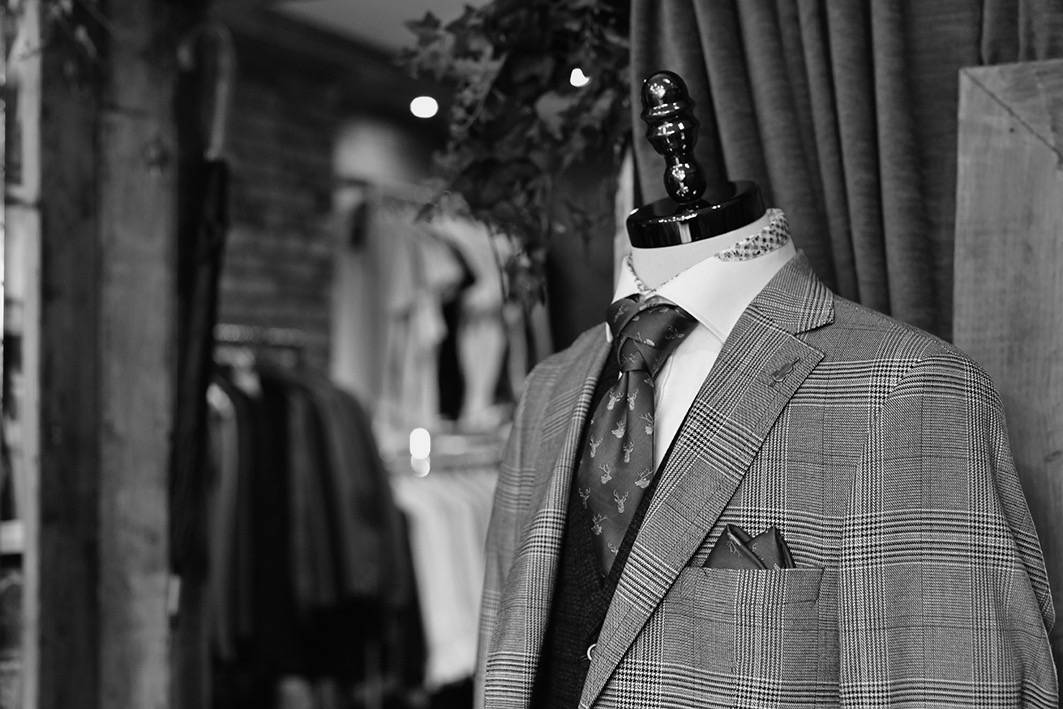 Suit Jacket
Lapels
'Lapel' is basically a fancy word for the collar of your suit jacket. And when it comes to lapels, you've got three choices: notch, peak, and shawl. Since shawl lapels are what you find on tuxedos (not our style), let's look at notch and peaks, shall we?

    • Notch lapels
They point downward to four and eight o'clock, like in the Marc Darcy Eton jacket. They're usually your classic go-to for office wear since they're unassuming, understated, and go well with skinny ties. However, as Marc Darcy clearly shows, they look just as sharp for big occasions (like your big day).
    • Peak lapels
Peak lapels point towards the ceiling at about two and ten o'clock. These lapels are favoured by men who want to give off a more confident and strong air. Alpha male TV characters, like Ghost and Harvey Specter, love a blazer with a peaked lapel. Why? They make your chest look wider, your waist look slimmer, and go with a bigger tie. Powerful, ay?
Breast
The breast of a jacket is the section from your chest going down to your waist. And when picking a jacket, the two types of breast are single and double. How do you spot which is which? Easy. Double-breasted jackets tend to have six buttons, whereas single-breasted jackets range from one to three.
If you've never considered a double-breasted jacket before, you should honestly give it a try. Just look at this Lavard blazer, for example. We bet it's different to anything else you've got in your wardrobe, and it looks just at home with jeans and brogues as it does with dark trousers and formal shoes.
Cuff
This one's nice and easy. Simply put, the cuff is the tailor's word for the sleeve. Some jackets have contrast buttons and stitching at the cuff, giving the jacket subtle extra detail only a keen eye will notice. So, if that's your thing, have a look at the cuff of the next blazer you try on.
Vents
Vents are the slits cut out of the tail of your jacket. And like the lapel, you've got three choices: no vent, single vent or double vent. The origin of this feature was purely to help with your flexibility and comfort. Nowadays, with the invention of stretch fabrics, they're more about style.
But which vent should you go for? We're not a fan of no vents, so we don't offer them. Single vents suit pretty much all body types, and like the notch lapel, they're unassuming, modern and trim. If you're going with peak lapels, we'd recommend going for double vents. It's a classier, better-looking style suitable for three-pieces cut in a slim, modern fit.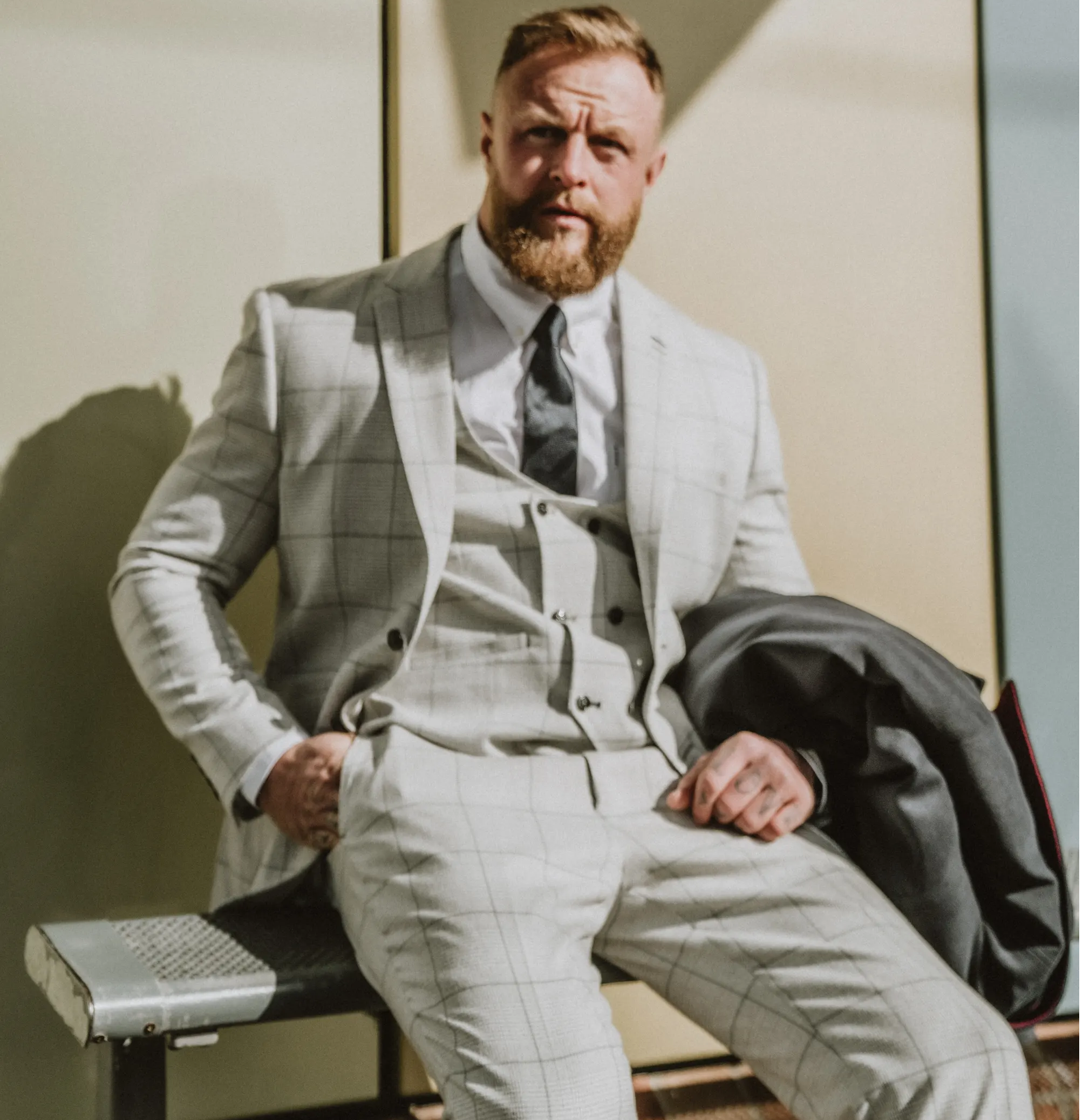 Waistcoat
Collar
Did you know you've got the choice of collar on your waistcoat too? Now you do. Our Rathbone, for example, has a shawl collar. You don't see many of them about, but we're sure you'll agree that it looks great.
Our Lestrade three-piece, on the other hand, has a peak lapel collar. It works fantastically well with the Prince of Wales check, but would work with other fabrics too.
And the more traditional style? A simple cutaway, like our Master Debonair Holmes three-piece.
We're a big fan of all three collars, so you've your pick of the bunch when you're building your custom suit.
Breast
Like your blazer, you've got a choice of single or double when it comes to your suit waistcoat. Can you mix and match double and single-breasted jackets and waistcoats? Absolutely. They look better that way! A double breasted-waistcoat goes better with a single-breasted blazer, while a double-breasted blazer often doesn't need a waistcoat.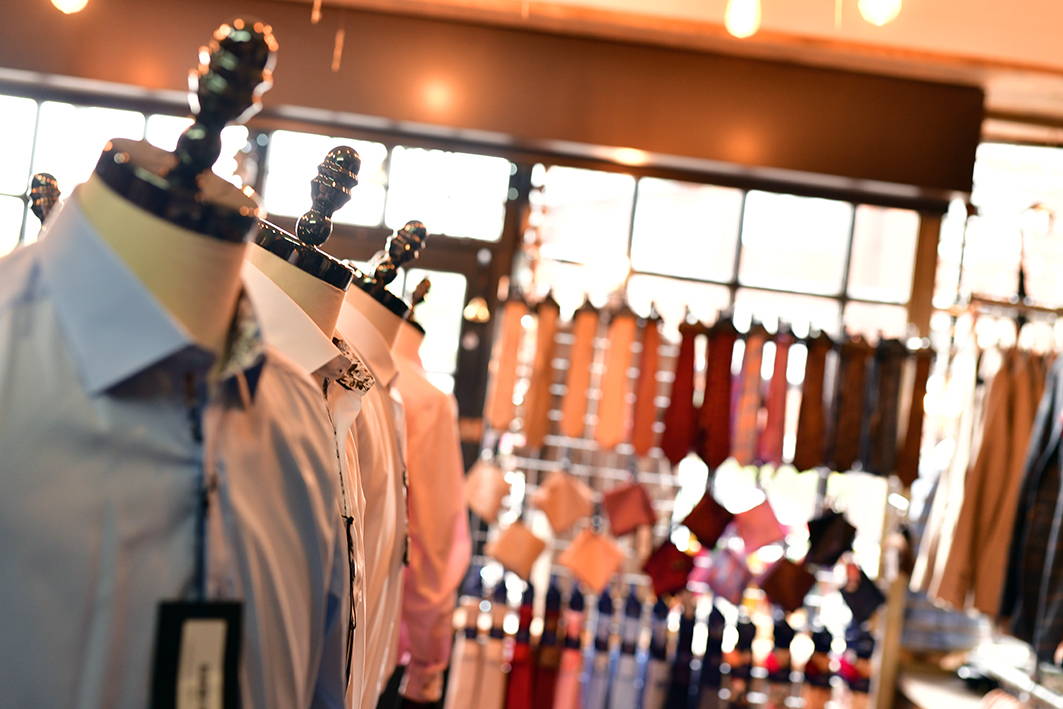 Custom Suits At Master Debonair
Similar to a bespoke suit, but without the price tag, our NEW custom suit service at Master Debonair gives you the chance to build your very own three-piece from the collar to the cuff.
Pick your own fabric, choose your own lining, and select the types of lapels, vents, breasts, buttons and cuffs you like. And now you're all clued up, you're ready to sound like a pro.
We're announcing the details of our custom showroom very shortly, so keep your eyes peeled.