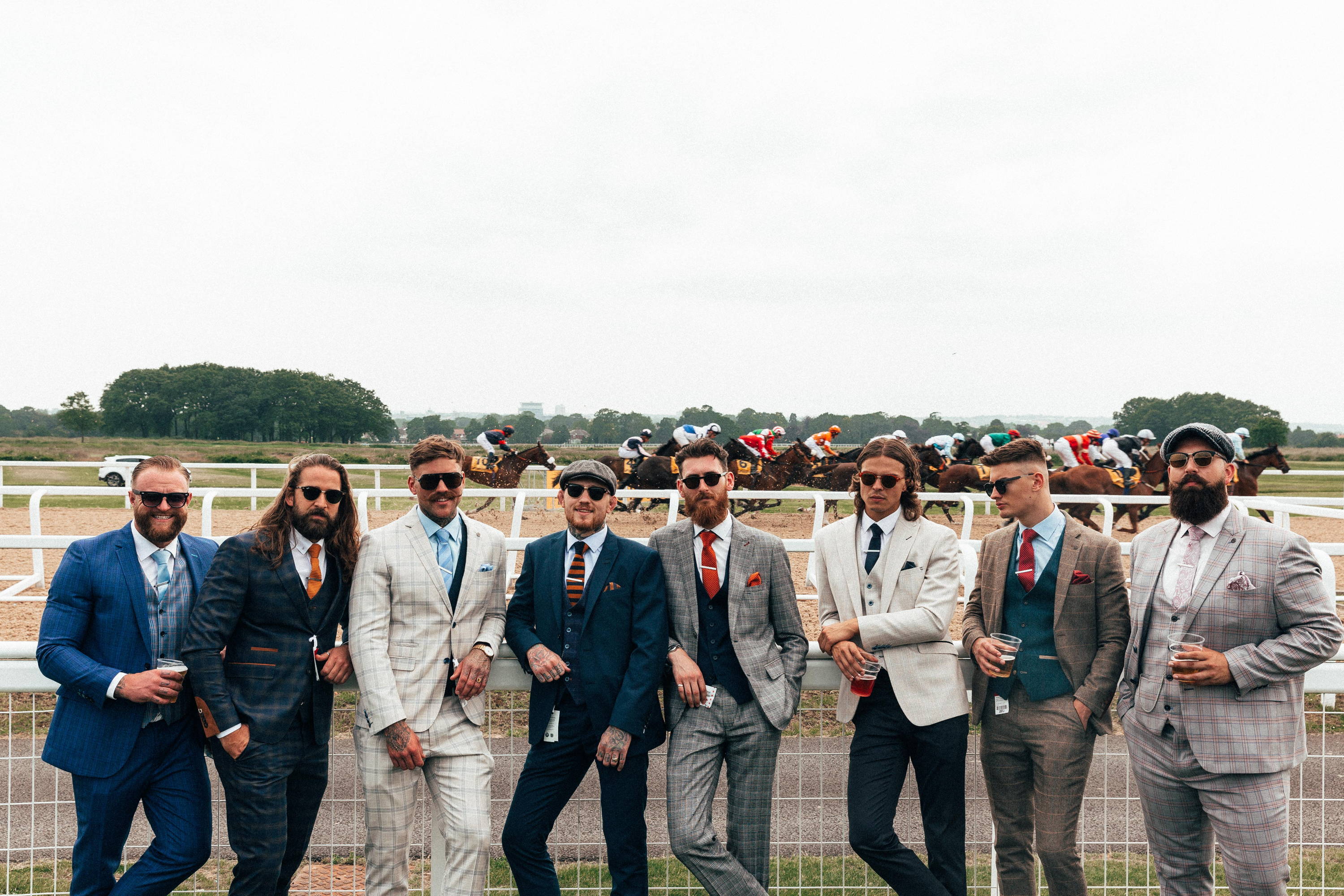 The Grand National: A Comprehensive Style & Etiquette Guide
Published 5th April 2022.
One of the most outstanding and cherished events in the whole of horse racing is the Grand National, a festival offering attendees the opportunity to witness and celebrate the sport of jump racing at its finest level and jockey's and their four-legged counterparts the chance to become overnight sensations – their names and talent forever etched into the history of the sport.  
Here, Master Debonair invite you to discover exactly what it is that makes the Grand National such a renowned event, as well as the style and etiquette expected from gentlemen in attendance.
Often referred to as the greatest steeplechase in the world, the Grand National takes place at Aintree Racecourse and is one of the most valuable jump events in Europe attracting some of the best talents in horse racing and offering a total prize of £1 million.  
Held over a 3-day long festival, the event is a four-and-a-half-mile race that sees horses jump 30 fences and complete almost two full circuits of the track – finishing with a final 494-yard sprint. The final day of the festival is regarded as the most iconic handicapped event for horse racing in the world, watched by over 600 million people on television and holding extremely high stakes – it's highly regarded and an event that's on everyone's lips.  
February 1839 marked the first-ever Grand National at Aintree, then known as the Grand Liverpool Steeplechase, and has since produced some of the most notable legends and household names in horse racing - most notably Red Rum, who stays as the only horse to have won three Grand Nationals, winning in 1973, 1974 and 1977 – a record which still stands unbeaten.  
When Is the Grand National?
The three-day Grand National event is held annually each April. The 2022 Grand National with take place from the 7th until the 9th of April.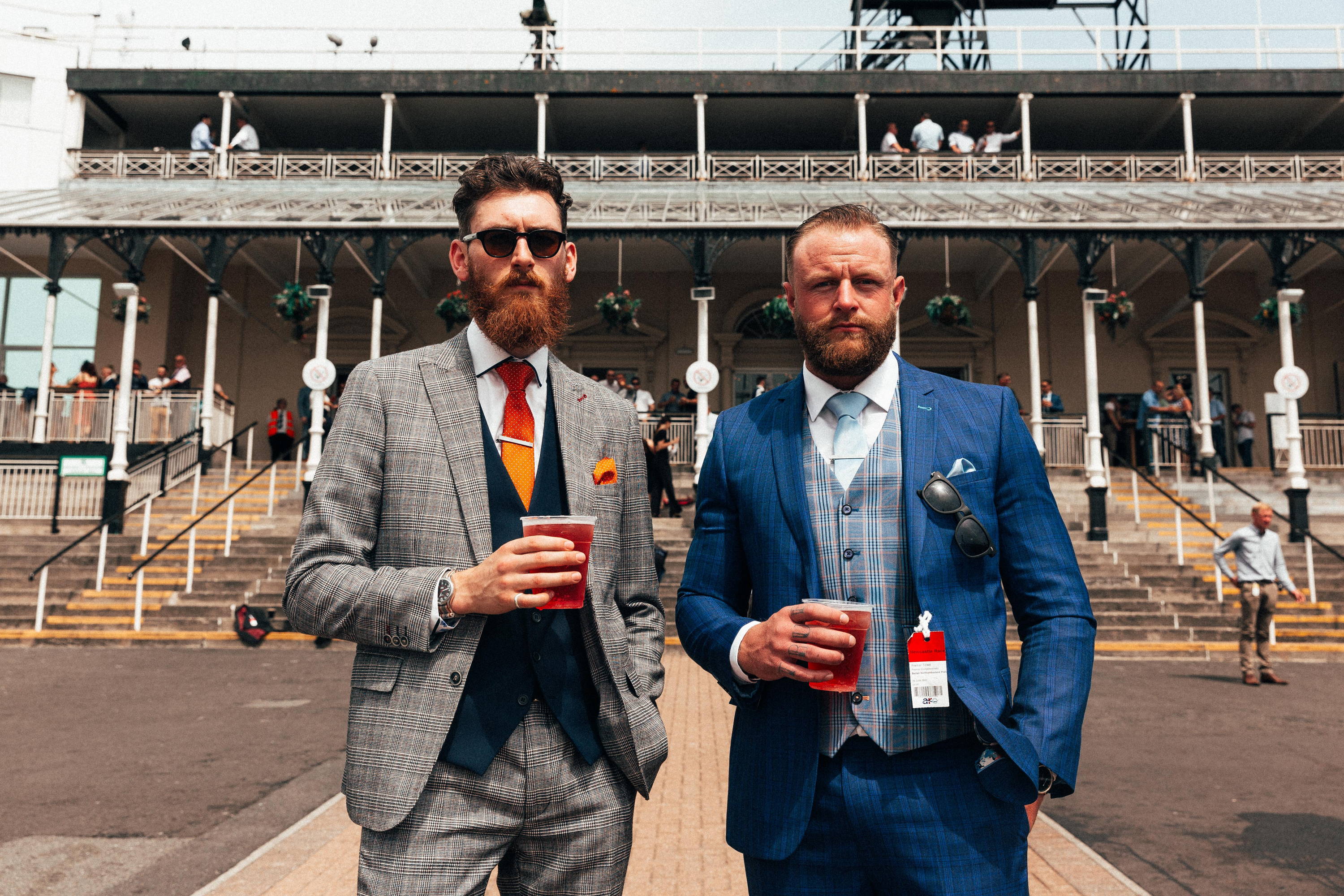 Etiquette at the Grand National
There's one thing that more often than not tops the actual racing in terms of press coverage of the Grand National, and that's what the patrons did and wore throughout the festival.
Here are our top tips for you to ensure you make the most out of the glorious atmosphere of the Grand National. 
Further through into this article you will find our complete guide on what to wear for the Grand National for men for you to consider before you attend, however, planning your outfit in advance will make sure you're prepared ahead of time and not running around last minute looking for a suitable outfit.
A day at the races, especially something like the National, so you should try and dress smartly. 
Moderate Your Reactions to Wins & Losses
We all want to find ourselves on a winning streak when we go to the races, but make sure you're staying in complete control of your spending and never bet more than you can afford. Also, it's worth making sure you don't overreact to whether you lose or win – being in the company of someone who is sulking, or bragging isn't enjoyable and can irritate the people you're around, so don't be that person to sour relationships with poor sportsmanship.  
Avoid Taking Your Own Food
Bear in mind that you are not allowed to take your own food and drinks into the grounds of Aintree for the Grand National, apologies to all those who were planning a trackside picnic!
However, there is a wide selection of outlets offering food and drinks around the course – including a Moet et Chandon Champagne Bar, if you're feeling fancy! 
In the digital era we're living in it's easier than ever to capture some great mementos of special occasions on your mobile phone, however, it's also much too easy to go mad with selfies and photos when we find ourselves in an exciting environment – ending up glued to a screen all day and forgetting to take a moment to actually take in the surrounding environment.
What we're trying to say is definitely make sure you capture a few snaps of the event and your companions, but don't forget to put your phone away and enjoy the moment.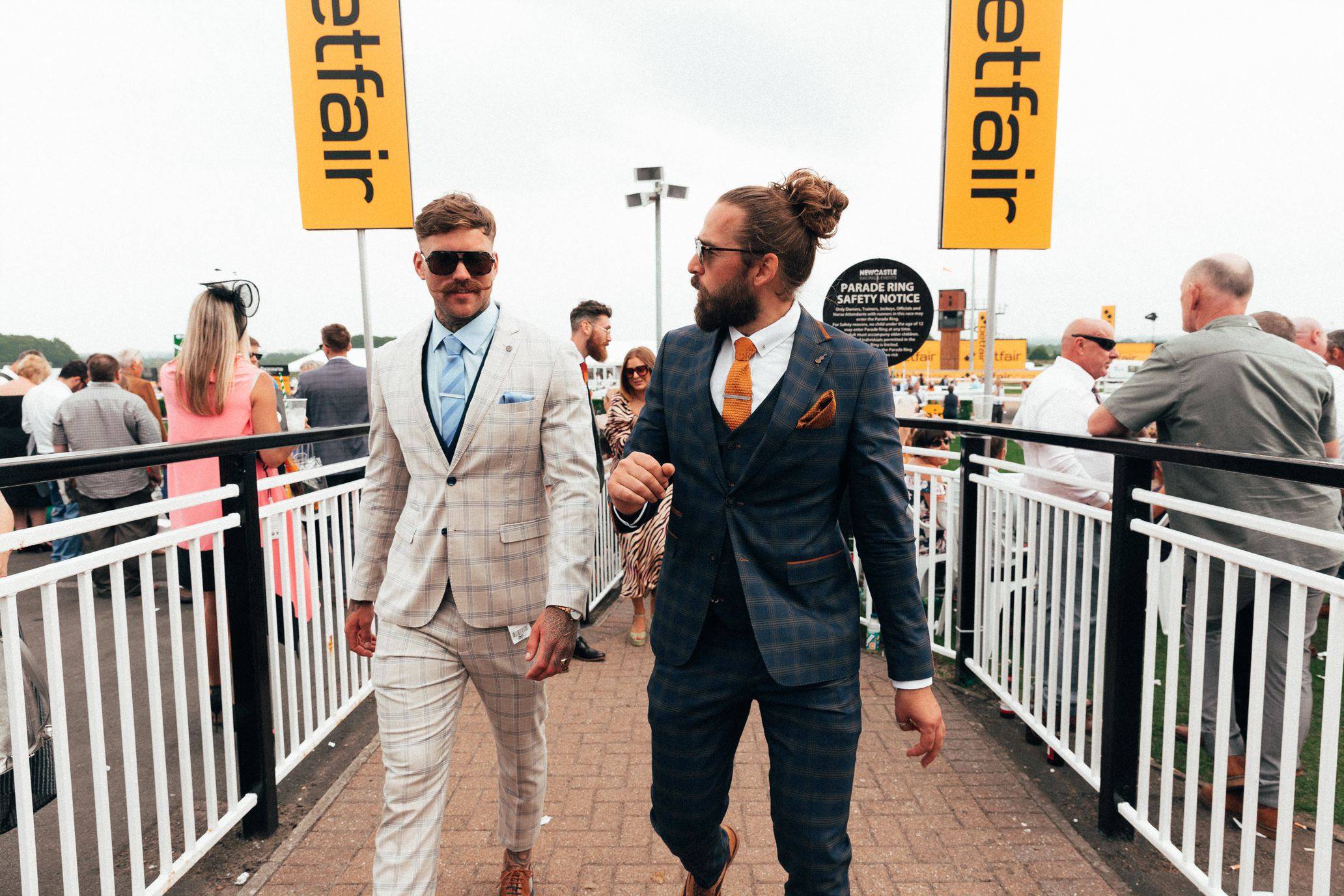 What to Wear to the Grand National for Men
Deciding what to wear to the races for men is persistent bone of contention and one of the most common questions we get asked by gents here at Master Debonair.
Officially, there is no set dress code for the Grand National but don't let this cause you to depart from dressing smartly – but remember, the idea of "smart dressing" can be pretty subjective.
A 3 piece suit with a well-pressed shirt and tie will always fill the quota of smart dressing. Some attendees may even opt for full top hat and tails for the Grand National, but that's not a style for everyone so we can more than understand if that's not for you – the formality of your tailoring entirely depends on you and your personal style.
If a full 3-piece isn't really for you either, you could always forego the waistcoat and wear a jacket, tie and trousers or switch out the trousers for a pair of chinos or dark wash jeans. 
Investing in a high-quality tailored blazer and well-fitting tailored shirt will make sure that you're set to look part, as well having you kitted out for any other events you're attending throughout the year. When getting fitted for a blazer you should make sure the shoulder points lie where the tip of your shoulders end whilst not pulling too tight or feeling too loose and the cuff of the sleeve is not passing your wrist.
It's also worth noting that the Grand National is an April fixture in the UK, so nice weather is not a guarantee – a tweed suit is a great way to combat bleak weather whilst still looking smart.  
As previously mentioned, the Grand National takes place in April where the weather is unpredictable and often quite damp which is something to keep in mind when you're deciding on footwear for the races.
However, that's not to say you're limited on choice – with this particular meeting having a less strict dress code than the likes of Royal Ascot, you're pretty much open to whatever you feel most comfortable in. Although we would recommend steering clear of any sneakers.  
 
Our top picks would be either a nice pair of brogues, like the Roamers Tan & Navy Suede Brogues, oxford shoes, such as the Goor Grey Toe Cap Oxford Shoes or (weather dependent) a smart pair of boat shoes like the Dek Brown Boat Shoes – all of which work perfectly with a suit.  
Whilst they can be classed as an integral part of the art of dressing, accessories for men can often be overlooked but it really is worth considering the smaller details which can really complement your outfit.
In addition to the classic tie and pocket squares, other accessories to take into consideration are a quaint tie clip or lapel pin, a stylish watch and even an umbrella – to give you extra shelter from the unruly British weather.
Cufflinks are also a smart option to go for, a traditional marker of refined style and a well put together guy – they're a great choice to really elevate your look.