---
HOW TO STYLE OUR NEW AUTUMN/WINTEr 18-19 COLLECTION
What kind of look do you want to go for this season? Our Autumn/Winter collection ranges from more casual items such as a roll neck to more formal attire, for example, our new collection of suits. We took our styling team out with Sartorial John and put a variety of looks together using our new collection. These looks range from 'casual', 'smart-casual' and 'smart'. Therefore, you have style inspiration for any occasion this season.
 
---
Pub this weekend with your mates? Going out for dinner? We have the perfect look for you. This outfit allows you to achieve a tailored yet casual look Take a roll neck to protect you from those autumn chills and pair with our new Roman Trousers. The gold check running through the navy is the perfect way to combine this seasons colour forecast into your 'smart-casual' attire. Swapping trainers for shoes? You should try our paisley brogues as they add a unique design to the shoe. If you like this idea check out our shoe tattooist here to add your own stamp to your brogues.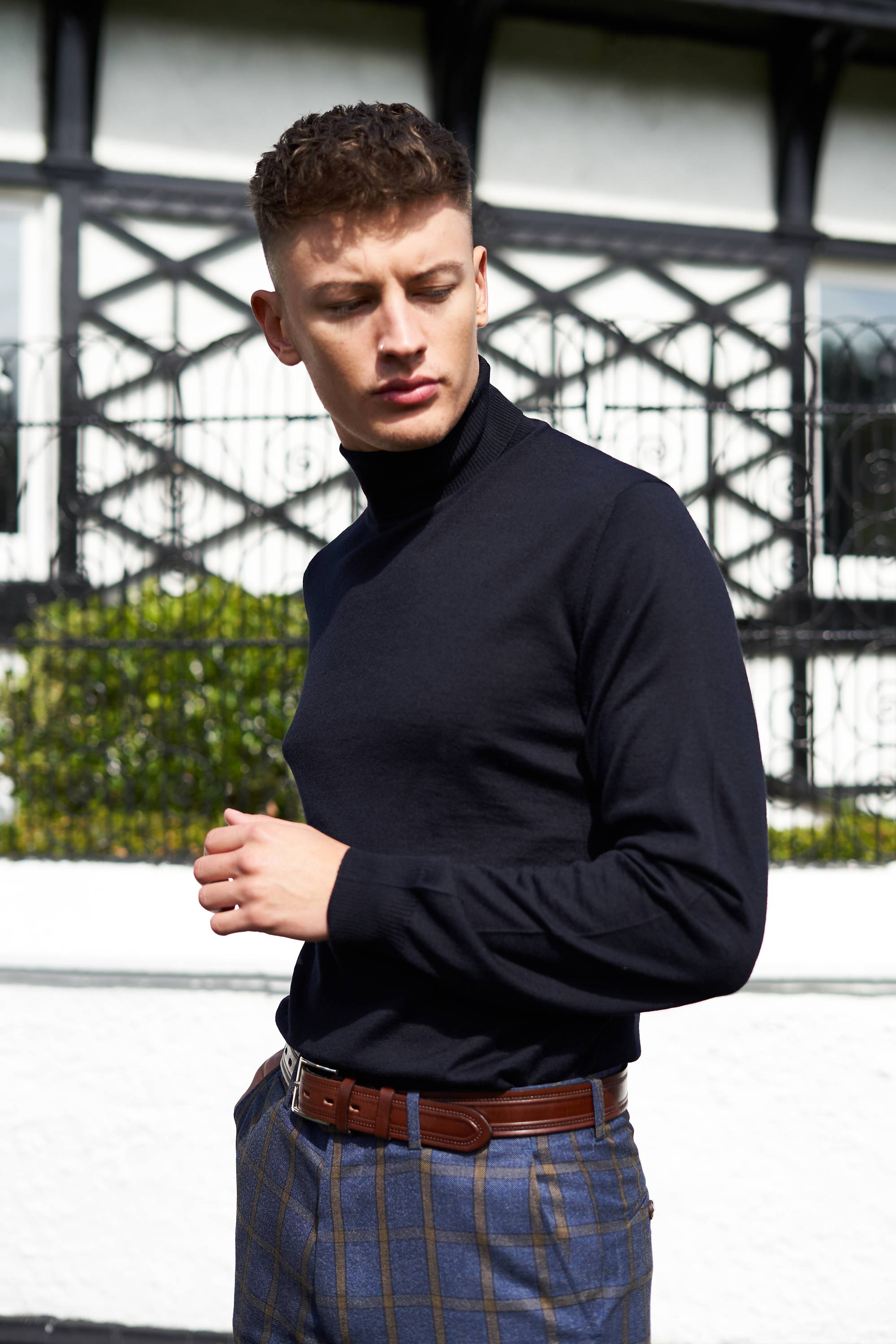 ---
---
Have you got a friend's wedding coming up, or maybe a christening to go to? How about our Matthew two-piece in sky blue. Stick with an overall blue hue and add a light blue shirt for a sartorial finish. For consistency, make sure your belt and shoes match, the brown belt contrasts against the blue, which breaks up the two blue colour tones. If you want to go for a more formal look add the waistcoat and make it a three piece.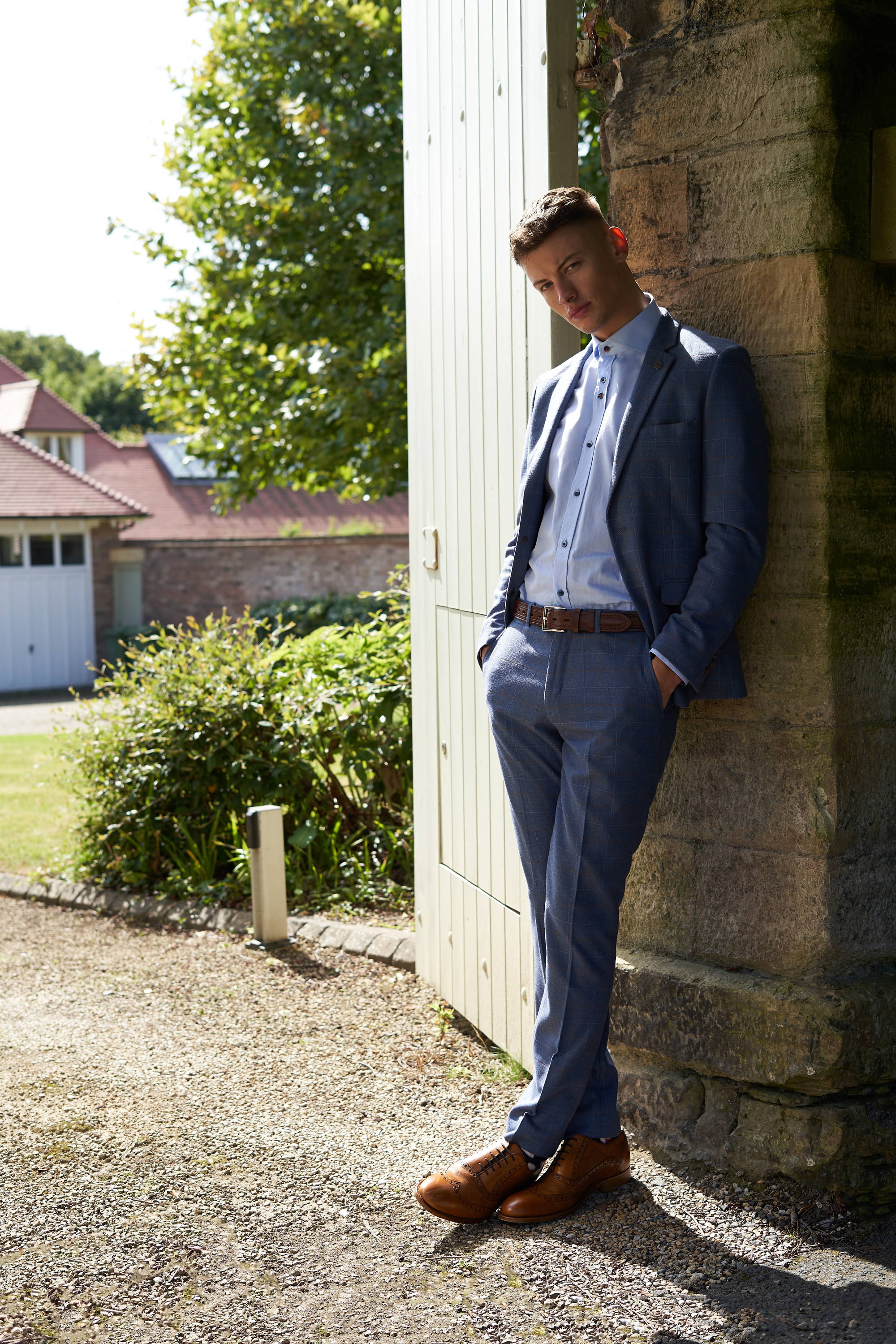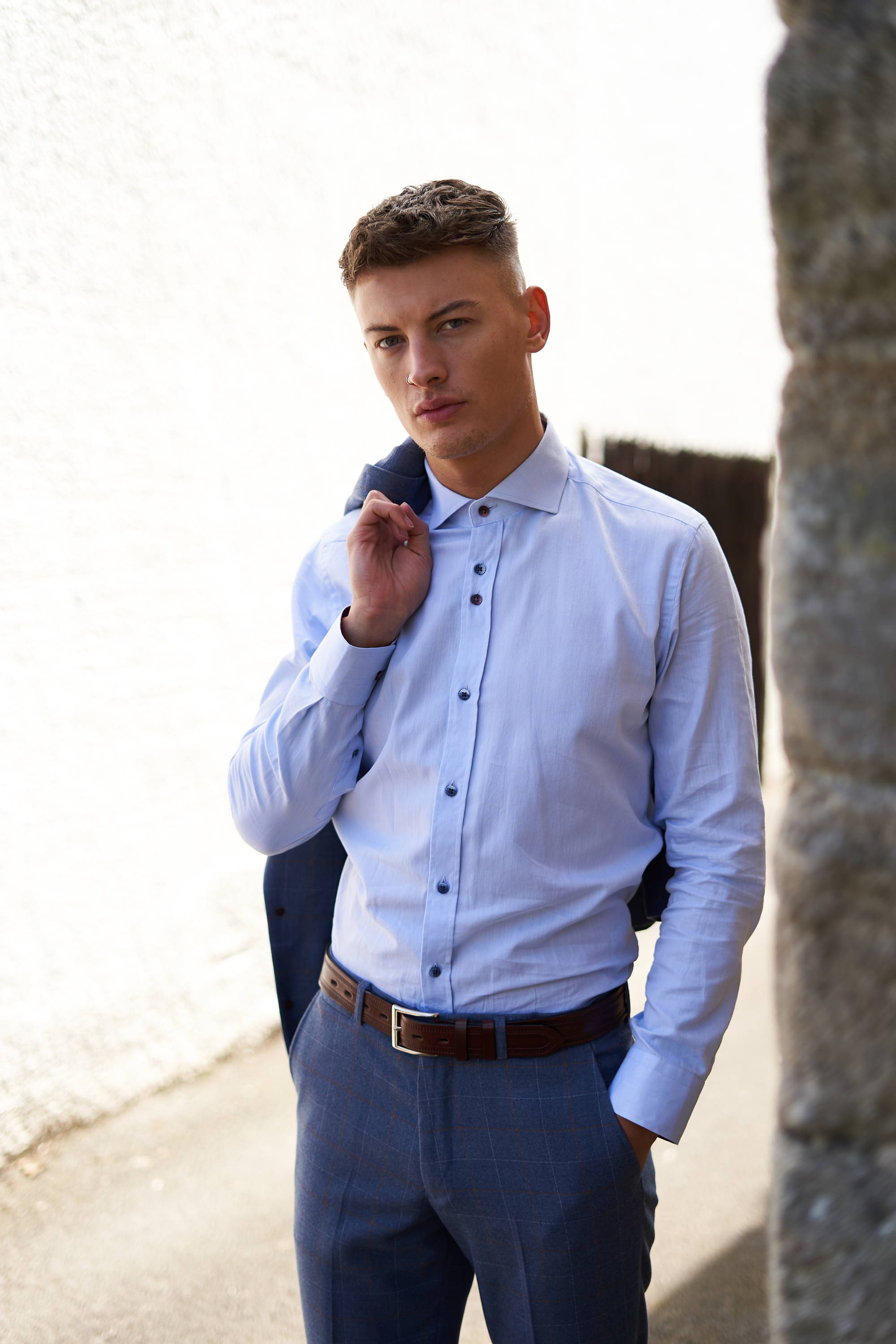 ---
---
Are you going out for lunch with the family? We have the perfect attire, add a grey roll neck with black DML jeans for a classic casual look. You can pair this look with trainers or shoes depending on where you are going. Oh, and don't forget your flat cap - the most dapper accessory.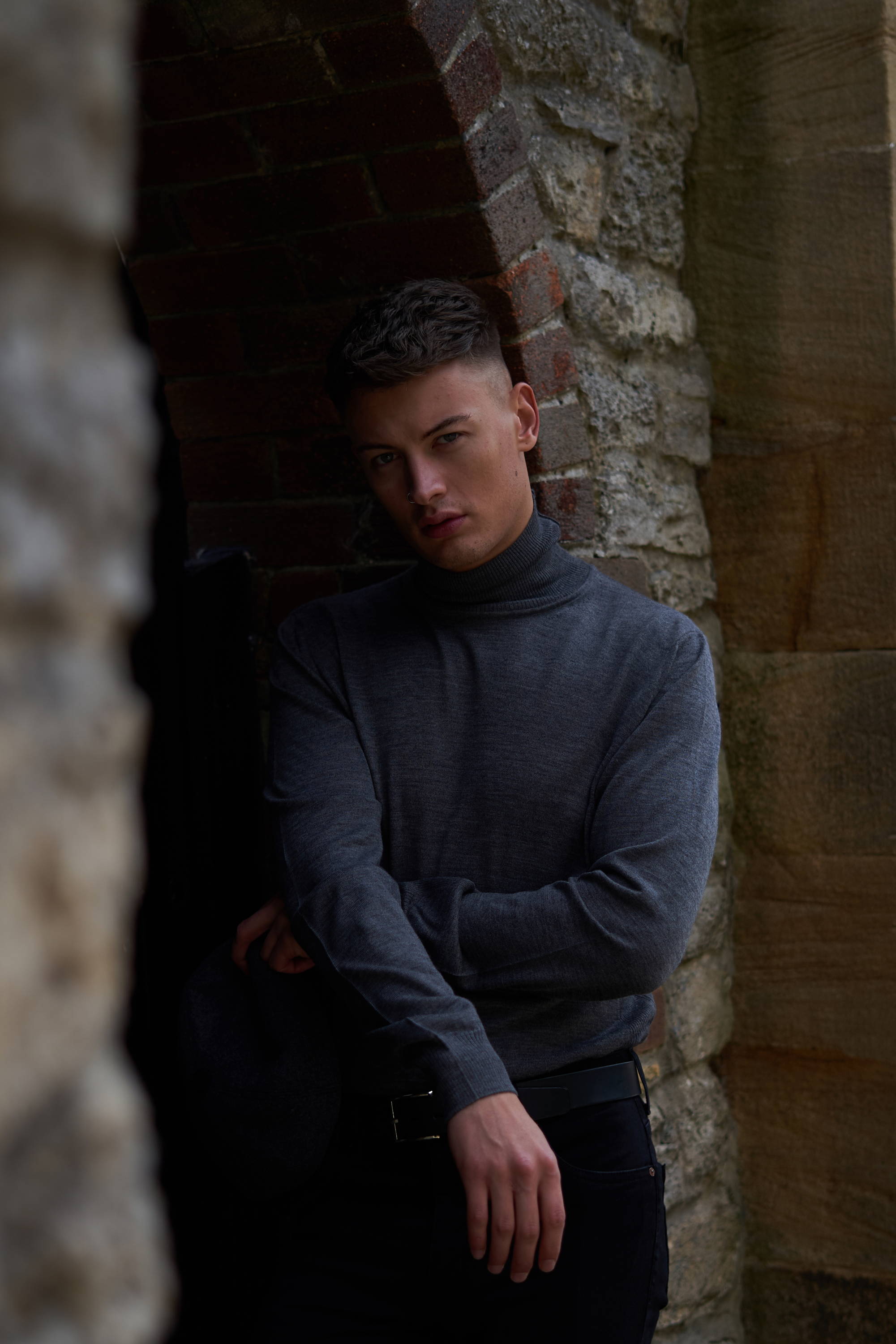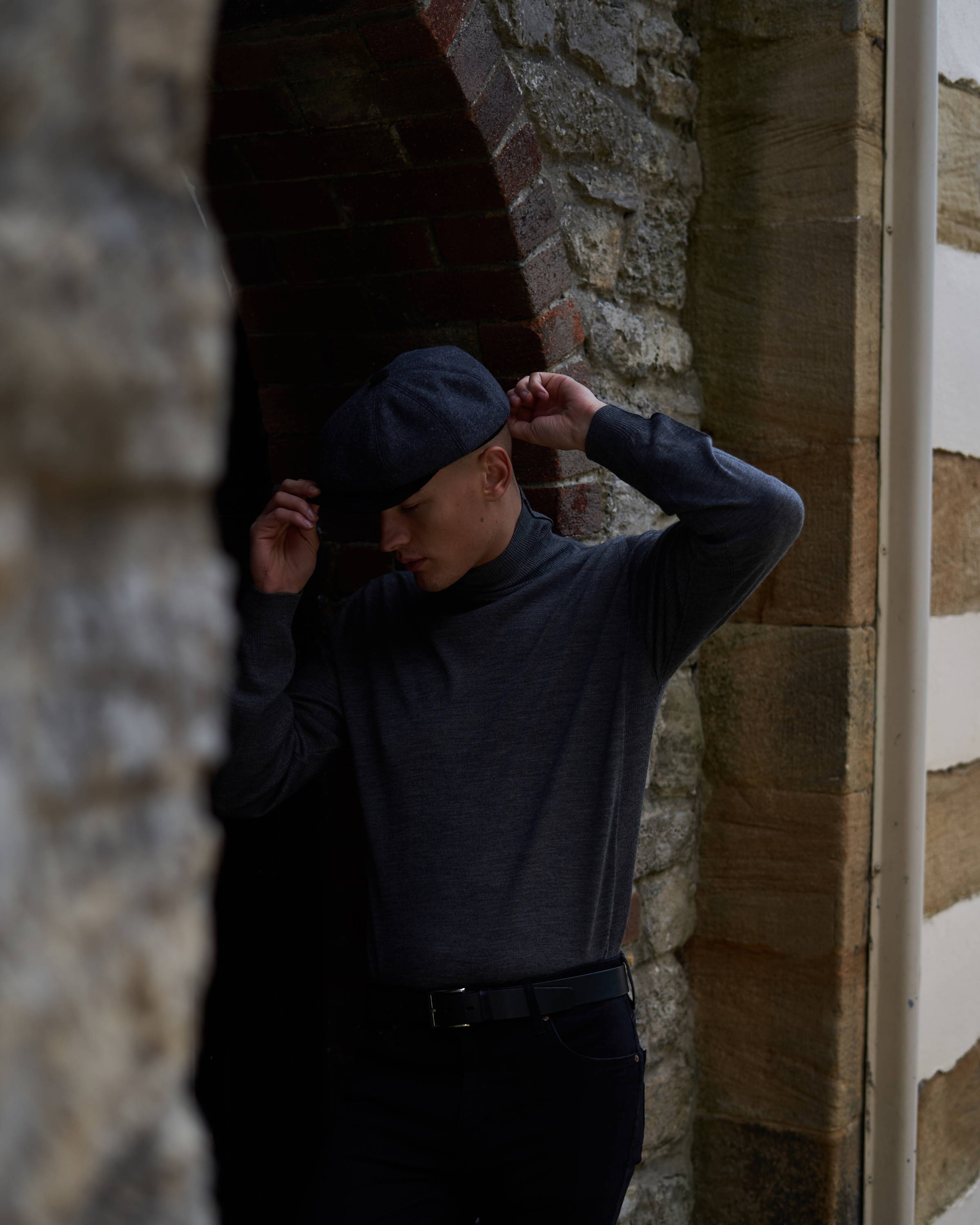 ---
---
Have you got a night out planned? Take the roll neck and black DML jeans but add a blazer to create a completely different styling. The monochromatic colour palette creates a statement which will make you stand out from your friends. You can wear your blazer open or closed and style it to suit you. Shop the look below: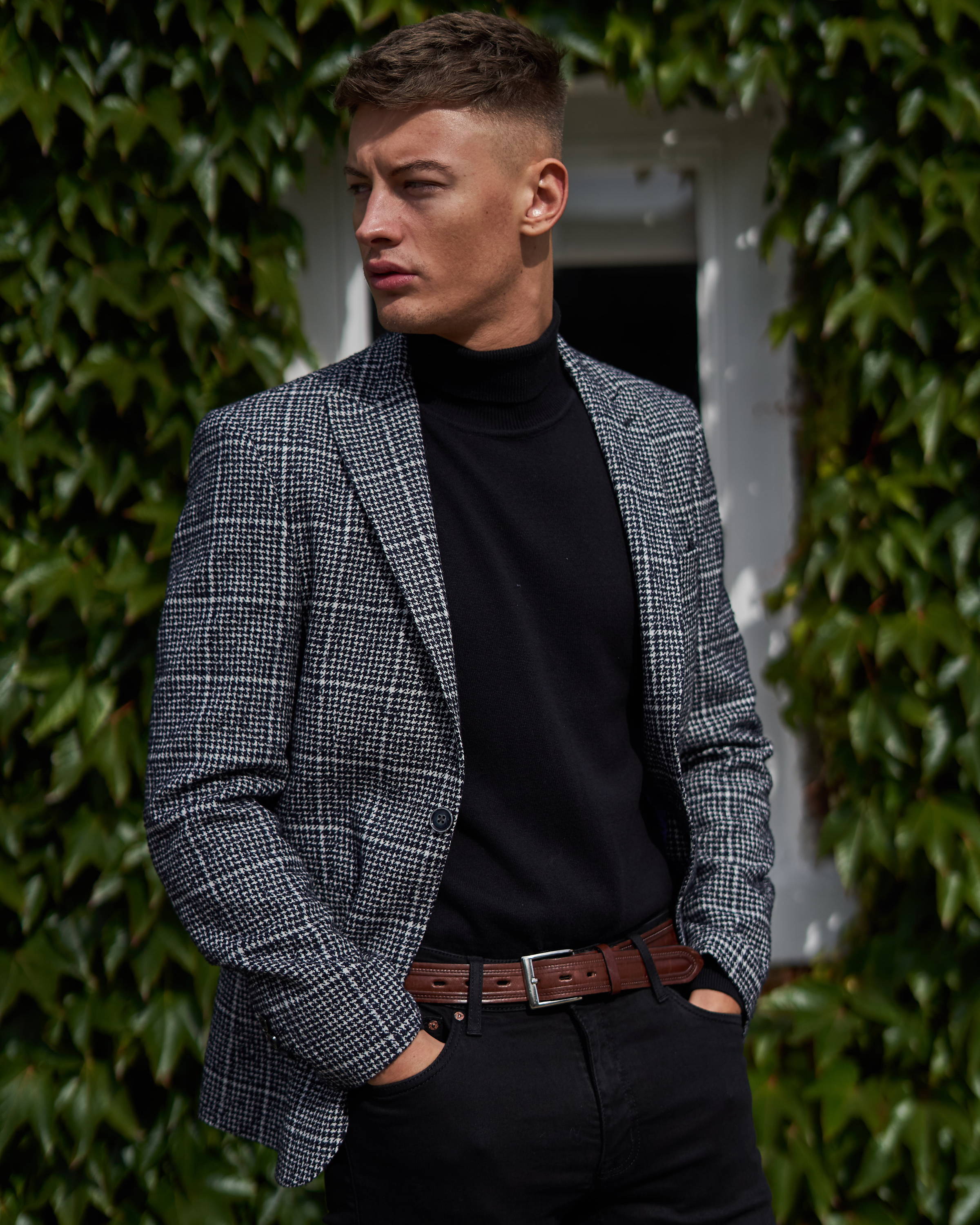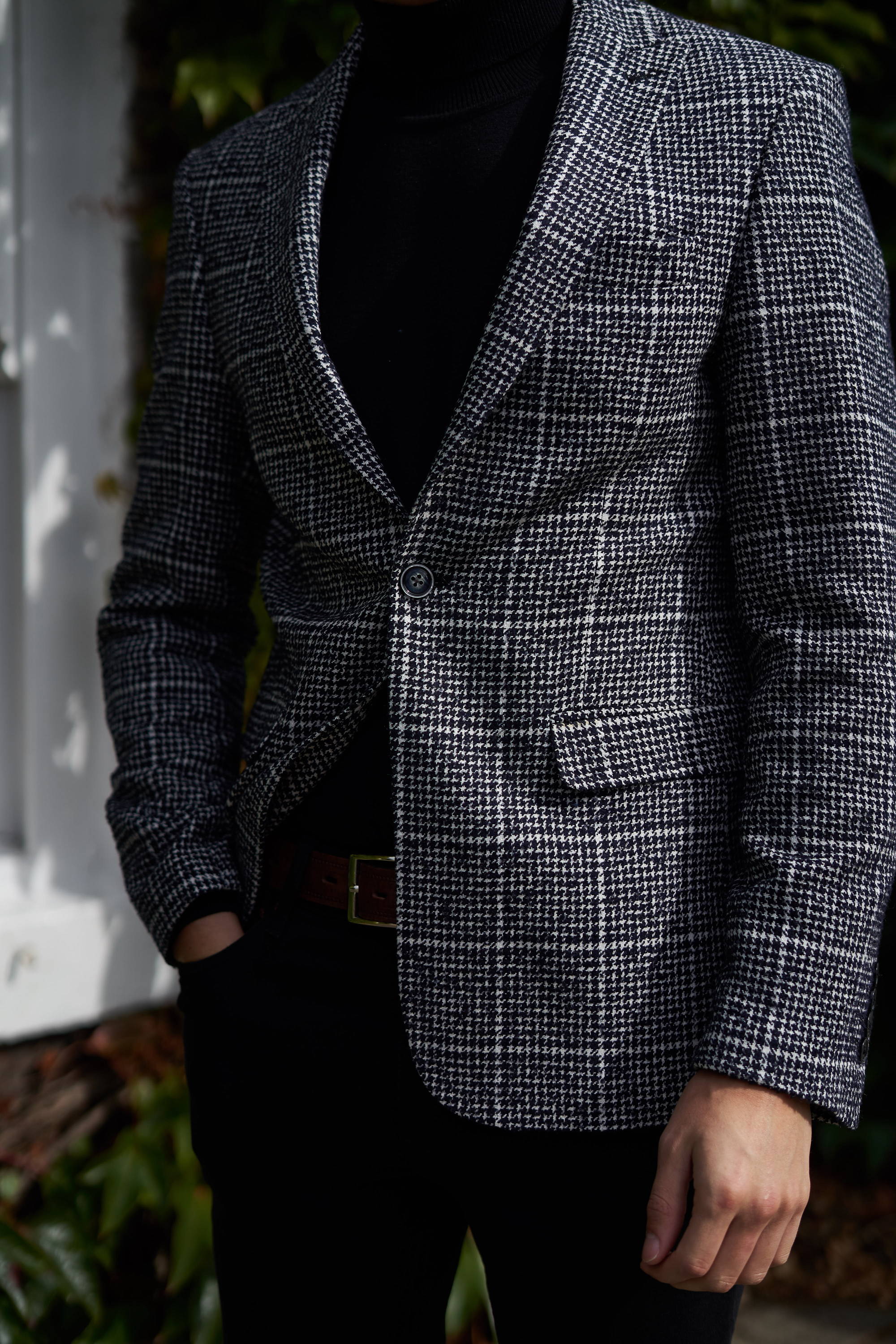 ---
---