HOW TO STYLE THE JENSON SUIT
The Jenson Suit will have you looking debonair whatever the occasion. This bold, navy and subtle orange check three piece suit is sure to get you noticed. A versatile suit that can be styled with jeans or chinos for a more casual look. This new in suit is tailored fitting and therefore runs true to normal sizing.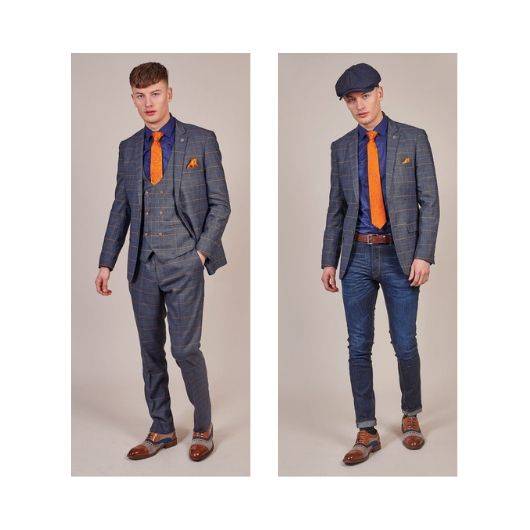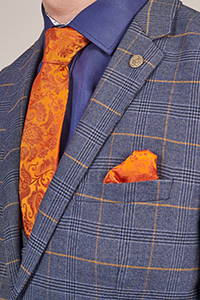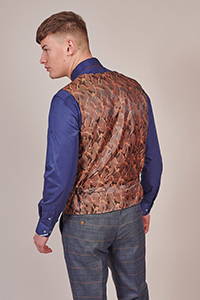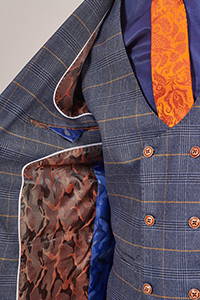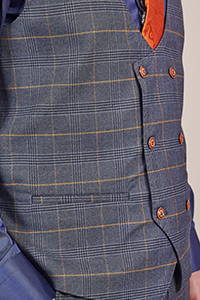 This handsome three piece suit brings an elegant texture and refinement to your every day looks, with the double breasted waistcoat, fitted trousers, and the stand out blazer. The warm tonal contrast of navy and tan makes it versatile enough to dress up or down, with jeans or chinos for a more casual look. Whilst the burnished camouflage print back is subtly bold without being too outlandish.
The chic pattern gives a refined but modern finish, allowing the suit to be great for the autumn/winter but also it is light enough for the summer days. An essential component of any stylish man's tailoring collection.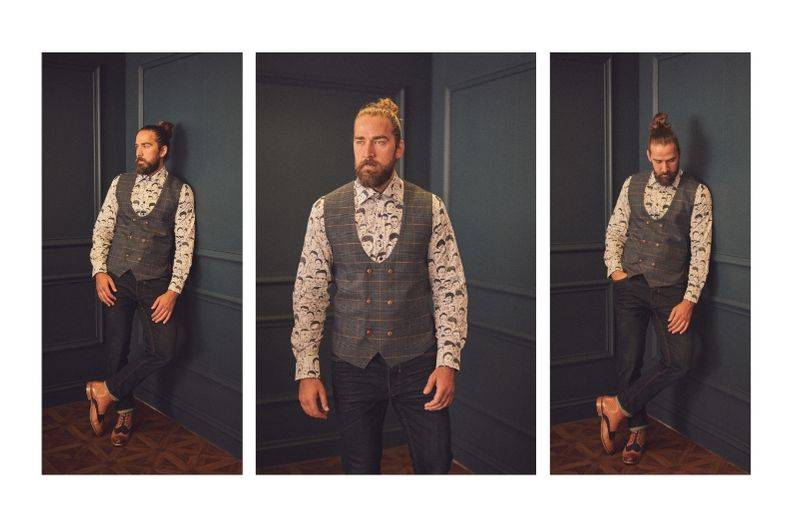 As you can see the Jenson Suit is a very versatile garment which is a necessity for anyone who loves to dress smart and smart casual. It is the perfect three piece to create various different looks with however you are feeling, and whatever the location. Whether it's a day at the office, date night or even a casual everyday look, you will be sure to catch eyes and impress.