---
London Smart Office Style Inspiration
London is known for its corporate looks flooding the city with some of the world's finest office wear. Here at Master Debonair, we have picked out a few styles in the hope to inspire you and ensure you get that smart London office look. But if you need more inspiration, then come and visit us in our new London store, browse our styles in the flesh and get inspired by our top picks.
---
Putting on that suit in the morning really does set you up for a good day, you look great and most importantly you feel great.
---
---
---
The Cavani Carly Wine Tweed Suit is a sophisticated style that makes it a popular choice. With its matching jacket, waistcoat and trousers, all you need to do is pair it with a Guide London Sky Blue shirt then pick your favourite tie and you're onto a winner. The detail in the jacket follows throughout this Cavani three piece and accentuates the tailoring remarkably well. If you have an eye for detail, then the velvet trim on the collar and the notched lapel are great eye-catching details.
---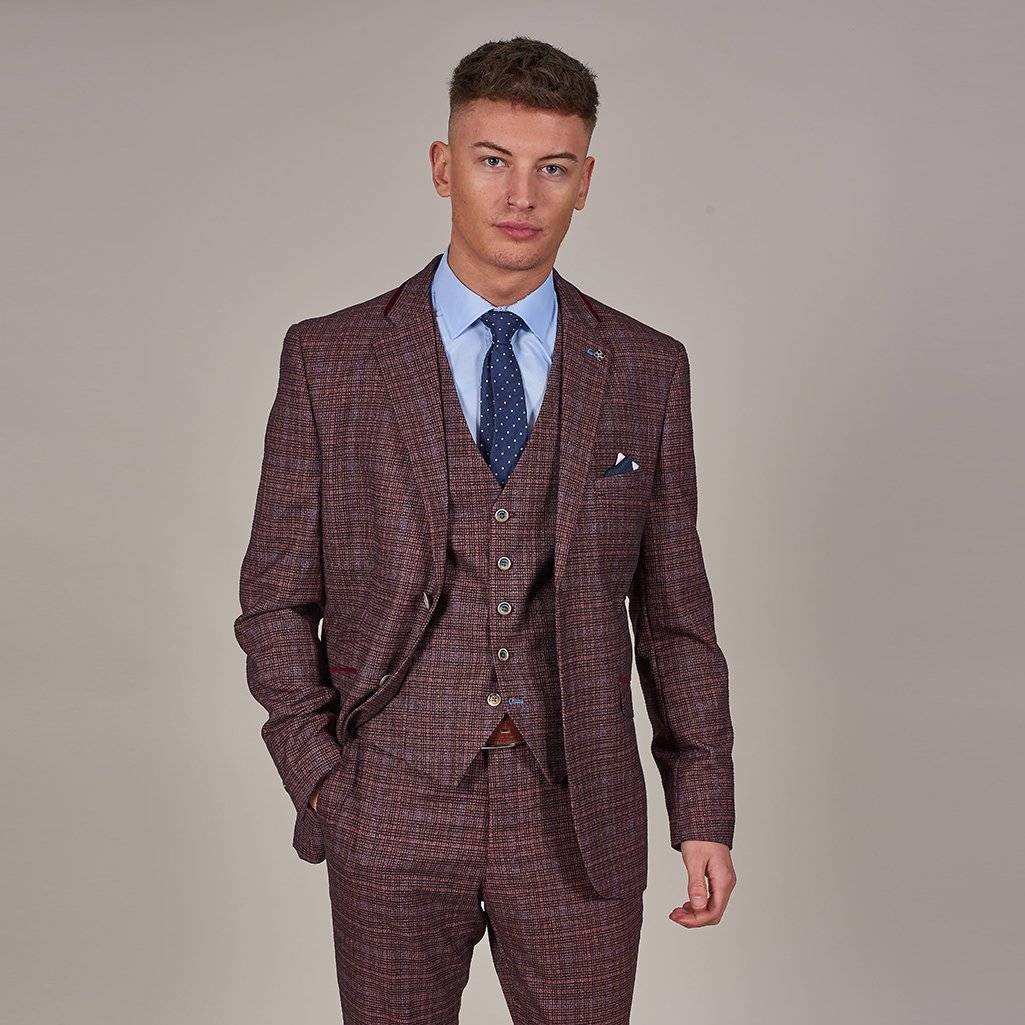 ---
---
---
Three piece not quite your style
Not everyone is looking to wear a three piece suit day in, day out, sometimes all you want is a relaxed statement look. Make that jeans-and-jumper duo high class with this Master Debonair style inspiration. The Herbie Frogg Rust and Grey Wool Check blazer will take any casual look and escalate it to the London office standard. The slim-fit blazer paired with a Herbie Frogg Tan Roll Neck Sweater will make sure your casual look not only feels comfortable but looks the part.
---
---
Want to make a statement as soon as you step through the office door? Then Master Debonair have the perfect shirts for you. These three style inspirations will definitely get you noticed and get that outstanding office look without the need for a suit. The fine detailing in our shirts can be matched with an array of smart trousers, jeans and even chinos.
---
---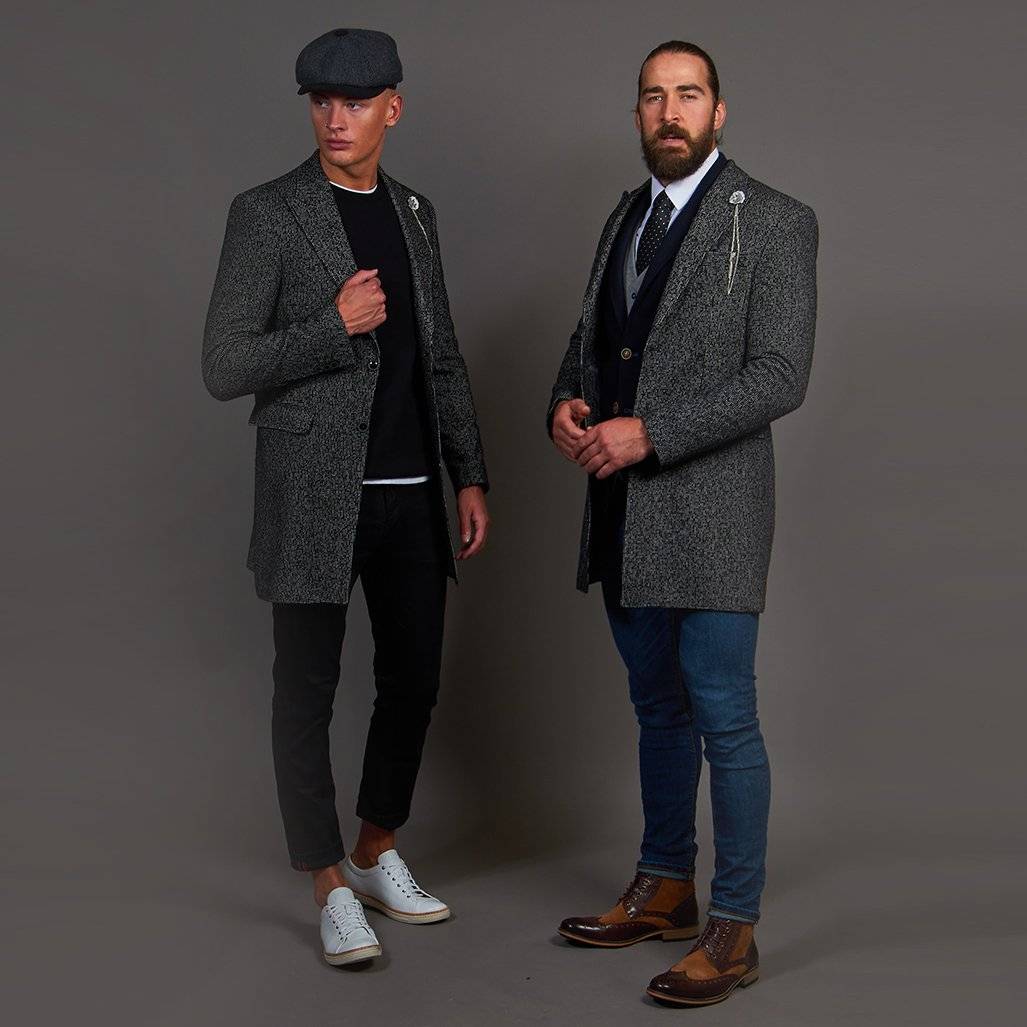 ---
That little bit of extra inspiration
Since the cold weather is creeping up on us pretty quickly, style your office look with some winter essentials. The Black and White Herringbone Tweed Coat is a perfect addition for those cold mornings on your commute to the office. In preparation for the snow why not get yourself a hat, scarf and gloves, both functional and stylish.
Add that little bit extra to your office look by pairing your suit with a matching tie and pocket square combo. Pick your favourite colour or one that highlights your suit for the final finishing touch.
---
---
SHOP MASTER DEBONAIR'S FULL COLLECTION AND CREATE YOUR OWN, LONDON SMART OFFICE STYLE INSPIRATIONS.
---
---