---
Autumn is fast approaching and we at MD are preparing for the colder weather to arrive. Our first collection dropping for Autumn/Winter 2018 is a mix of new coats and of course suits. Look debonair this season in our Robert Simon Tweed style coats with gilet insert, available in three colour tones. As well as two new Marc Darcy suits, perfect for a winter wedding or any formal occasion. Or treat someone special to a new herringbone jacket for Christmas. Here is a breakdown of all our new in items below or shop our 'New In' now by clicking the image to the right.
 
---
MARC DARCY LOGAN GREY CHECK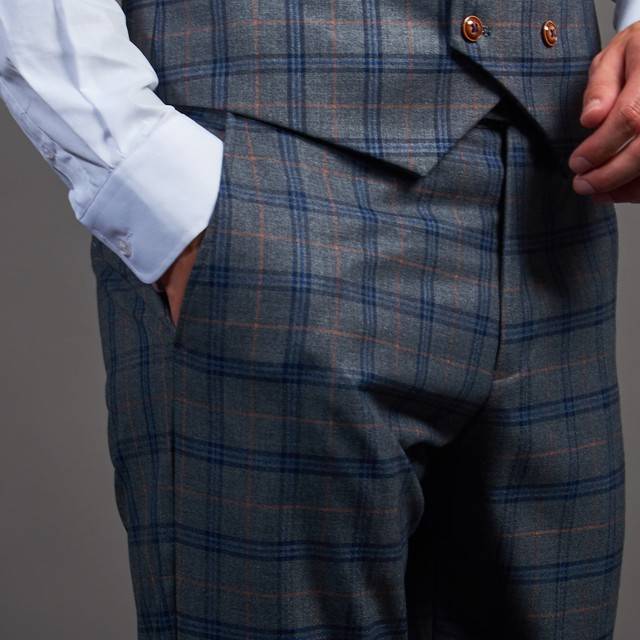 ---
Be immaculately tailored in our new Marc Darcy Logan Grey Check suit. The bold blue check is complemented subtly with a parallel pink stripe adding a different hue to the predominant grey tone.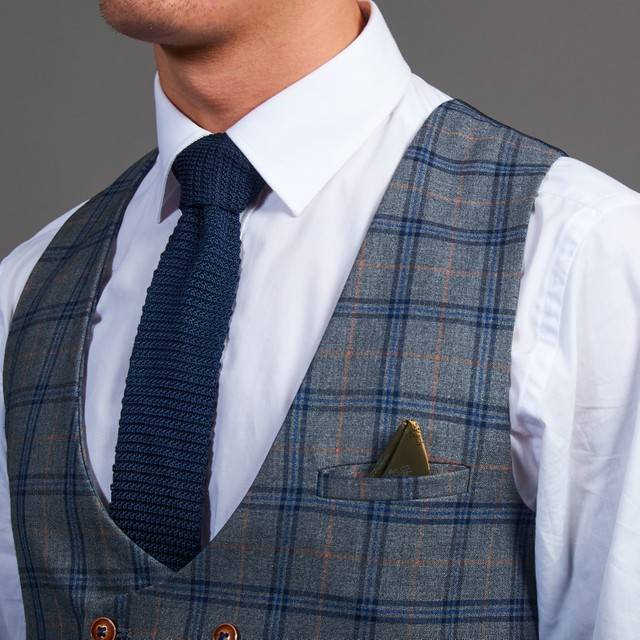 ---
Add a navy tie and gold pocket square, both these colours match the Logan grey discreetly.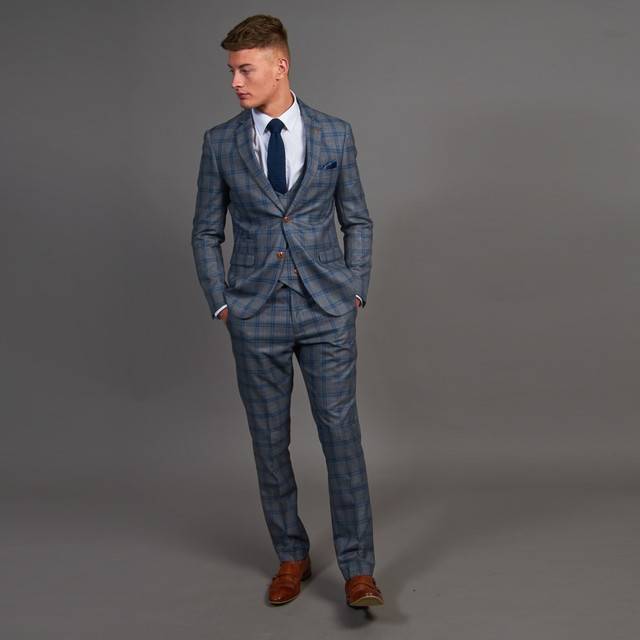 ---
John bringing sartorial elegance in the three-piece Logan. If you love wearing grey then you will definitely want to shop for this product.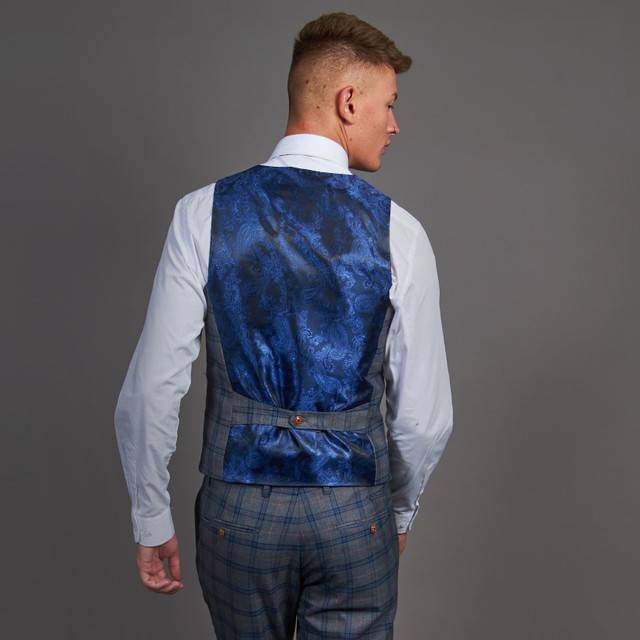 ---
Deep blue lining contrasting against the grey, these details create a subtle statement as you turn around in the Logan waistcoat.
---
ROBERT SIMON BEIGE CHECK TWEED STYLE COAT WITH GILET INSERT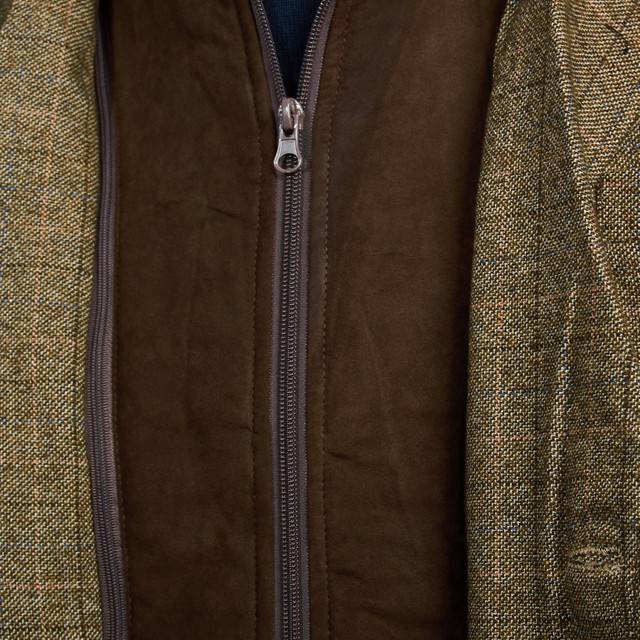 ---
The perfect coat for the new season. The beige and tan hues are combined to create a classic debonair statement.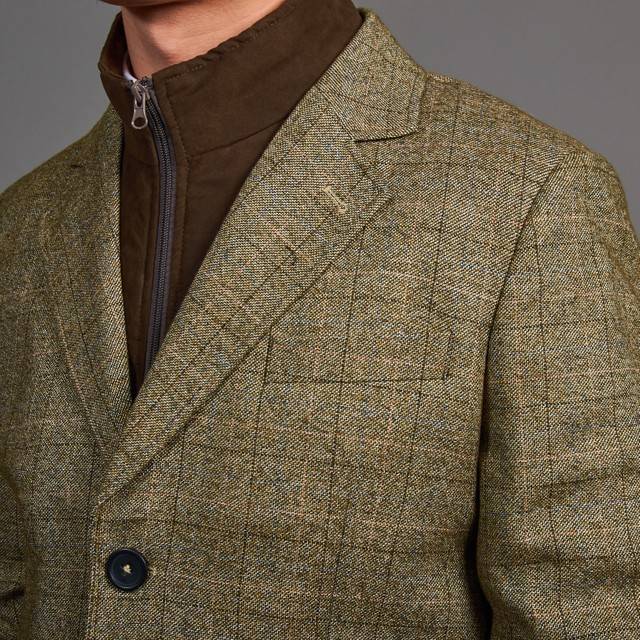 ---
The gilet is a practical yet fashionable feature. As well as adding warmth and comfort, the gilet adds style and colour. However, it is detachable so if the weather is only slightly cool then you can remove it.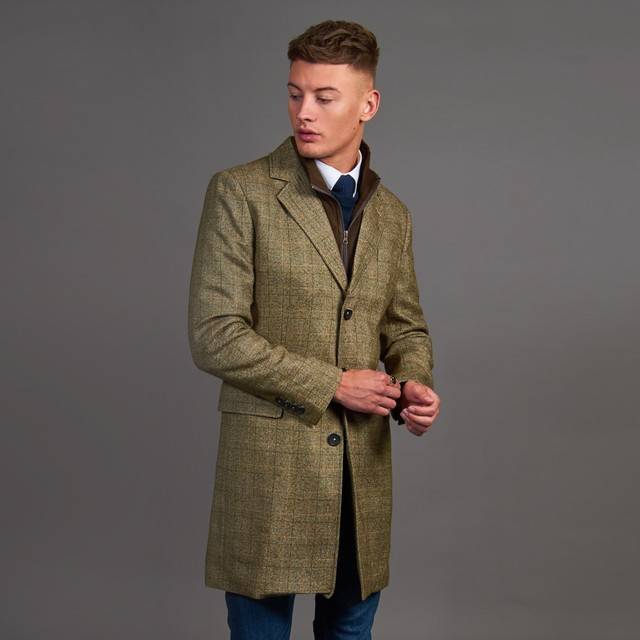 ---
The beige check tweed design connotes traditional English style - a style we love at MD.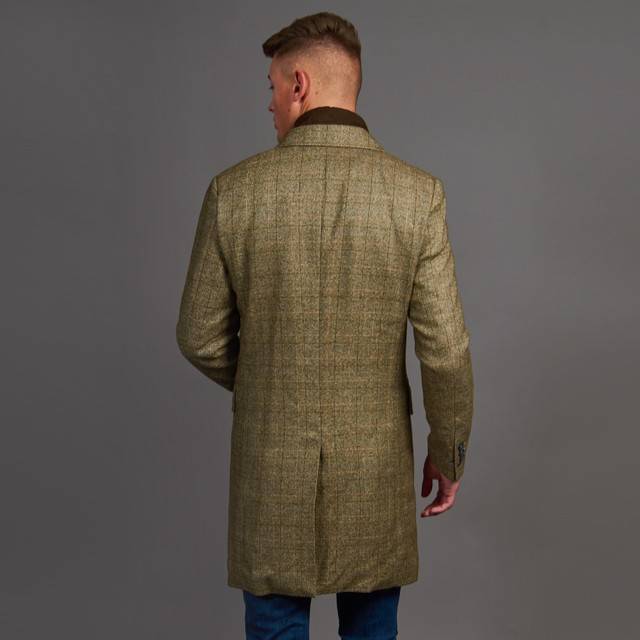 ---
Shop the beige check tweed now by clicking the link below:
---
BLACK AND GREY GEOMETRIC TWEED STYLE COAT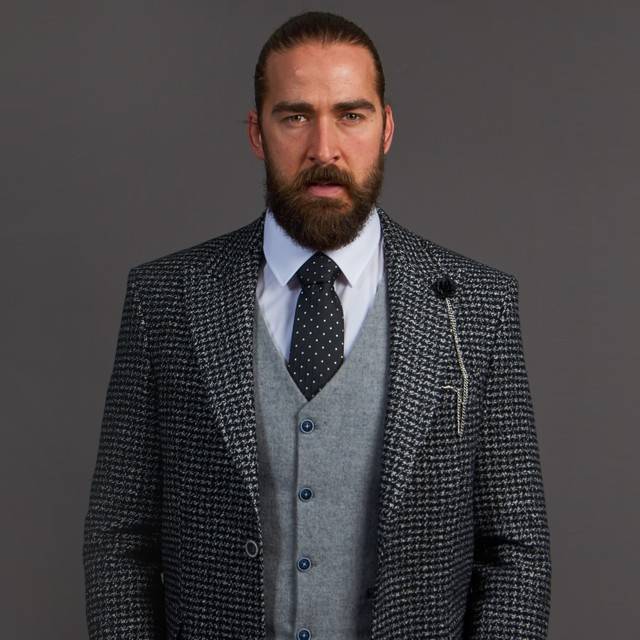 ---
Our new in tweed style coat combines traditionalism and modernity with the monochrome colour palette and a geometric tweed print.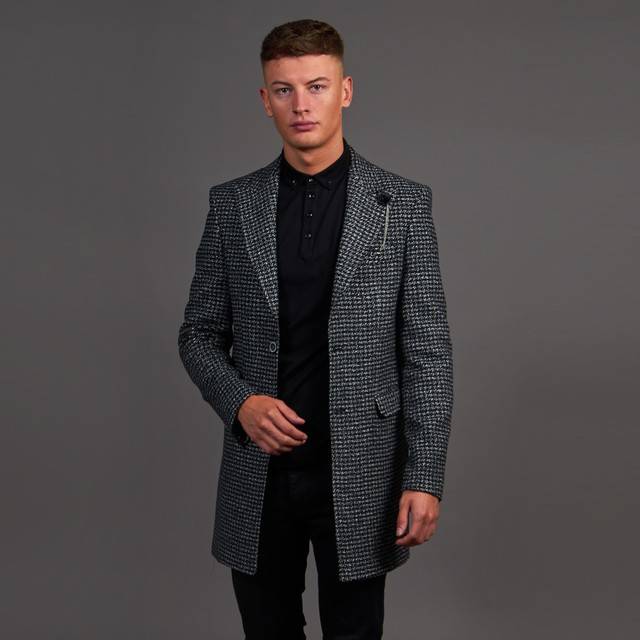 ---
If you love a coat which will instantly make a statement then you must shop for this item.
---
A slim fit silhouette looks favourable on any shape.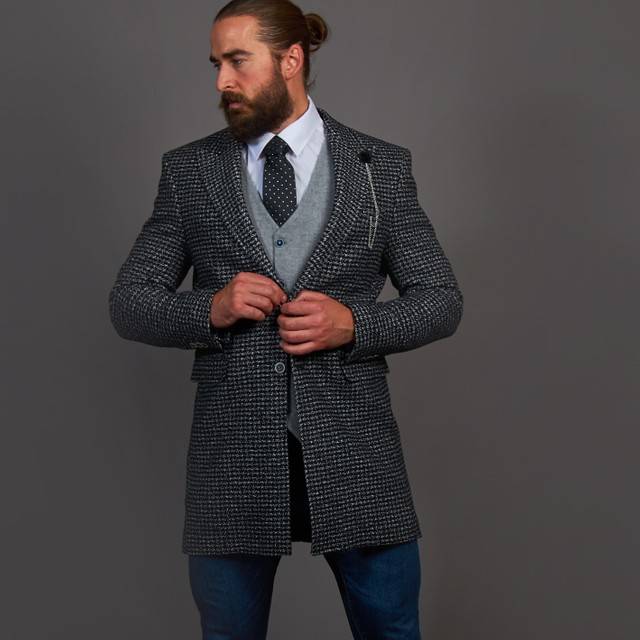 ---
A great coat to look stylish for work, just wear over a three-piece suit or create a smart weekend look and pair with a polo and jeans.
---
BLACK AND WHITE HERRINGBONE TWEED STYLE COAT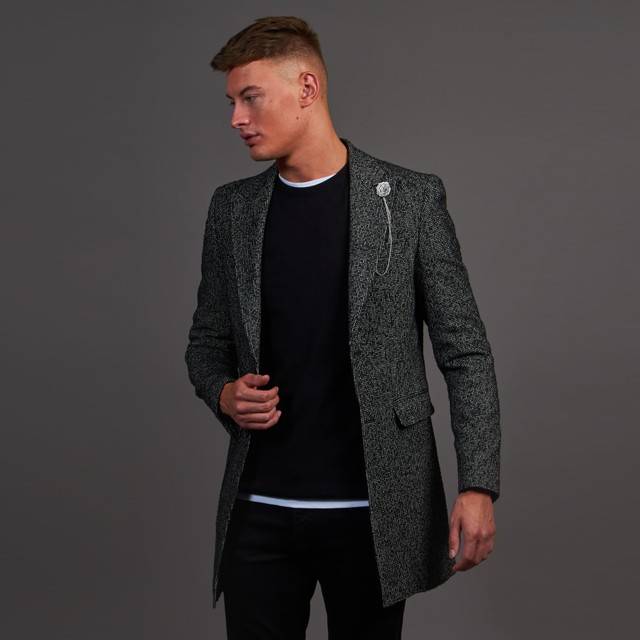 ---
Another monochromatic styling, however in a herringbone tweed fabric, a classic English design.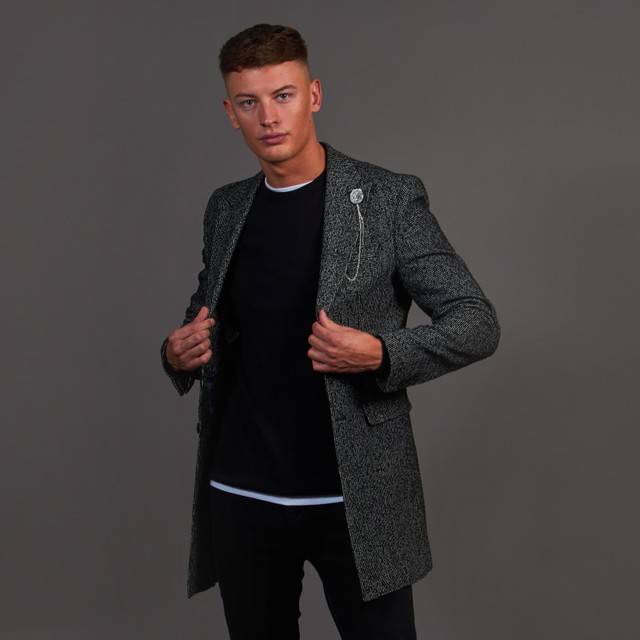 ---
A positive from buying a monochrome coat is that it will complement any colour you wear.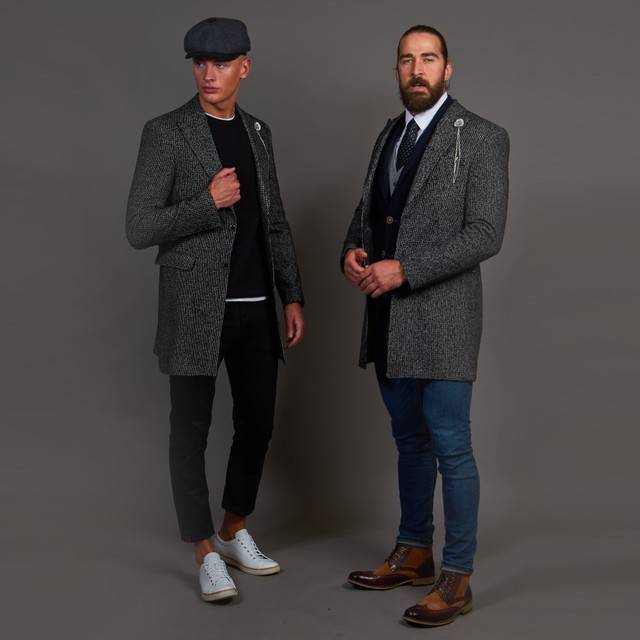 ---
Sartorial John has gone for an all in one monochromatic look, however, Sartorial Joe looks just as debonair in blue jeans.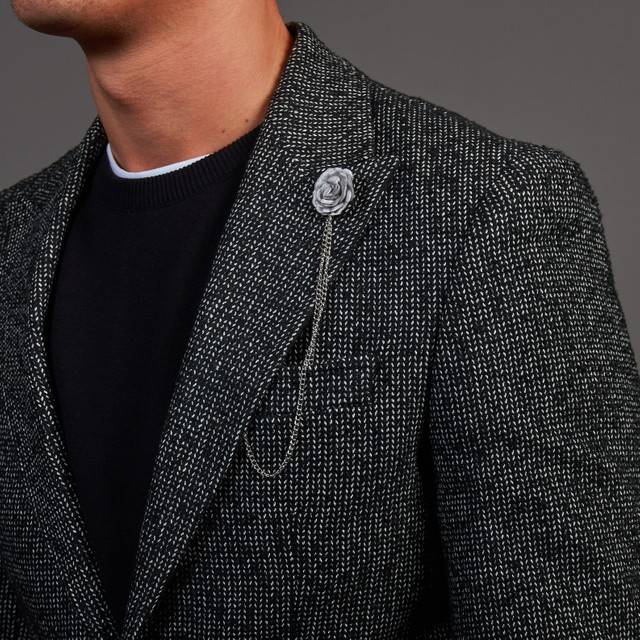 ---
A black and white fabric is versatile as it can not only go with everything but can be dressed up and down, bringing the sartorial finish to any occasion.
 
---
BLUE HERRINGBONE TWEED STYLE COAT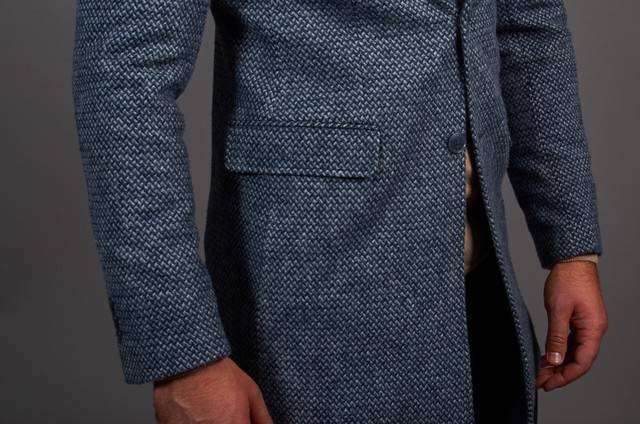 ---
Be effortlessly stylish in the Blue Herringbone jacket adding some colour to your MD wardrobe this autumn.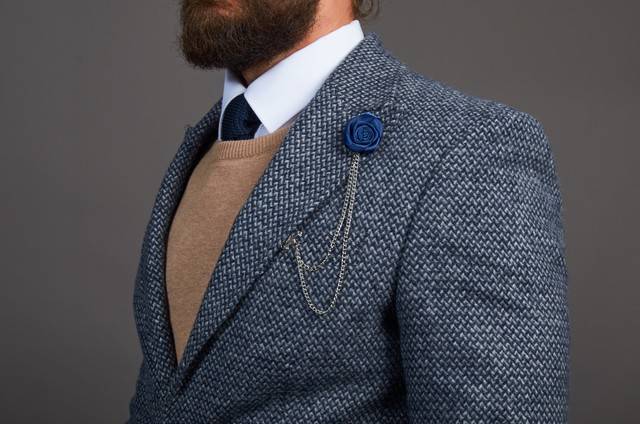 ---
Details are important- a detachable lapel pin and chain adds character to the jacket.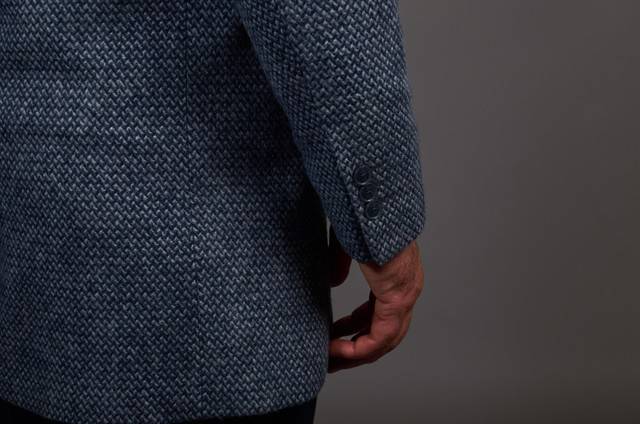 ---
The blue herringbone can be dressed down in casual attire or worn over a suit, therefore you will look discreetly stylish any day of the week.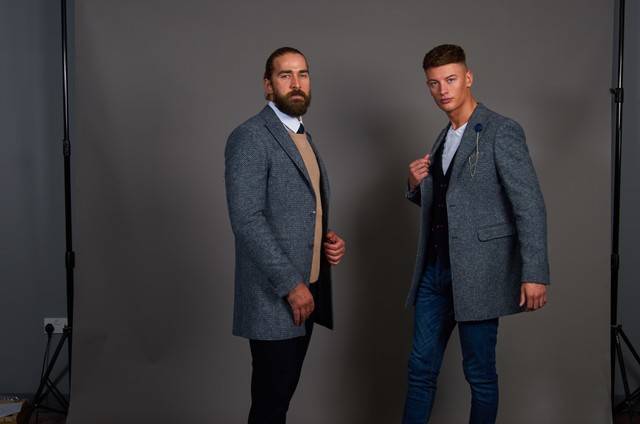 ---
Wear the Blue Herringbone to suit you, whether that be left open or fastened, both ways look equally as debonair.
---
ROBERT SIMON GREY CHECK TWEED STYLE COAT WITH GILET INSERT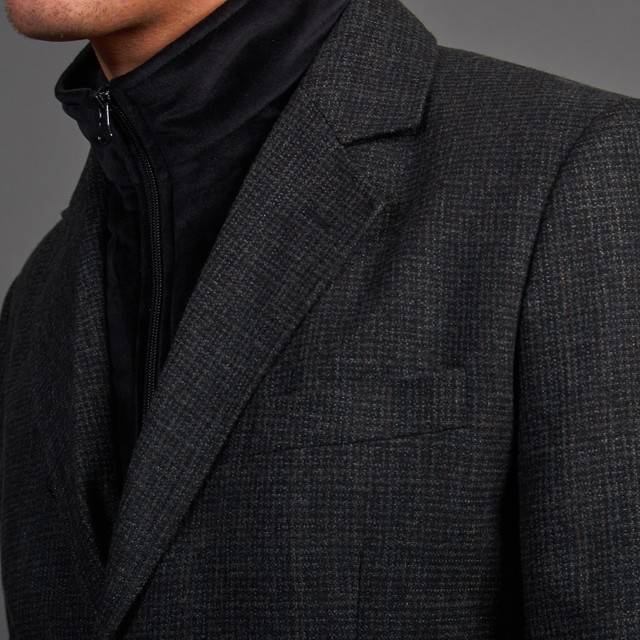 ---
A Ghost from Power approved look (see our Power blog post).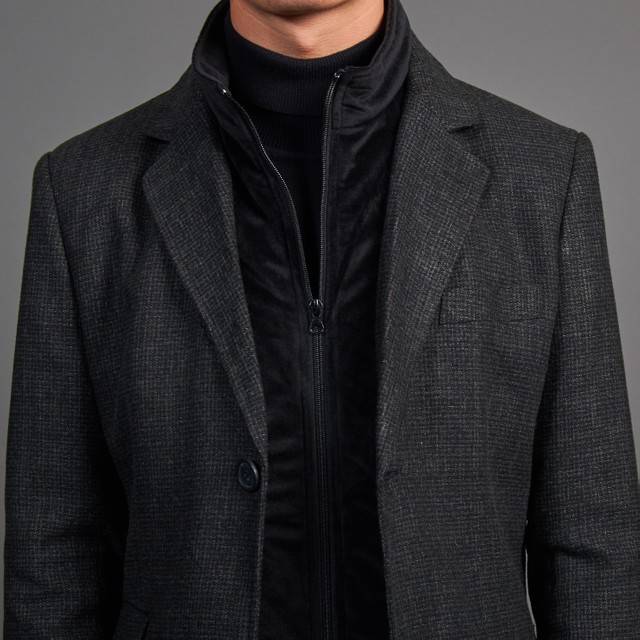 ---
A statement jet black gilet insert looks instantly sophisticated, especially contrasting against a grey check immediately standing out. Remember you can remove the gilet which creates two different looks - it is totally your choice!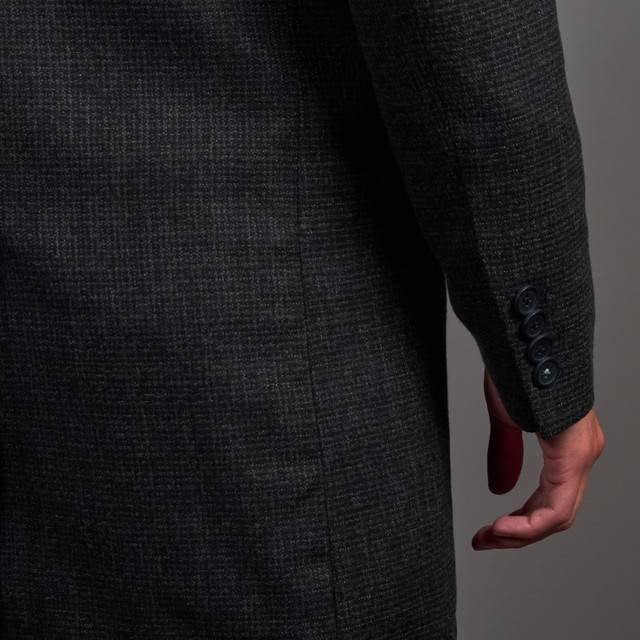 ---
The grey check tweed is the ultimate fabric for any gentleman - a traditional yet fashionable fabric.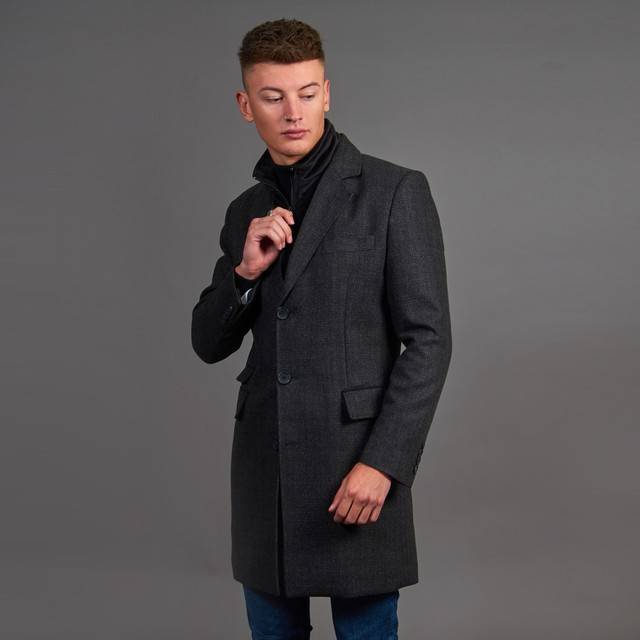 ---
Style our Robert Simon Grey check tweed in jeans or a suit, the perfect coat for work or a weekend - shop the Grey Check below:
---
MARC DARCY ROMAN BLUE WINDOWPANE BLAZER

---
Look immaculately tailored this season in the new Roman Blue.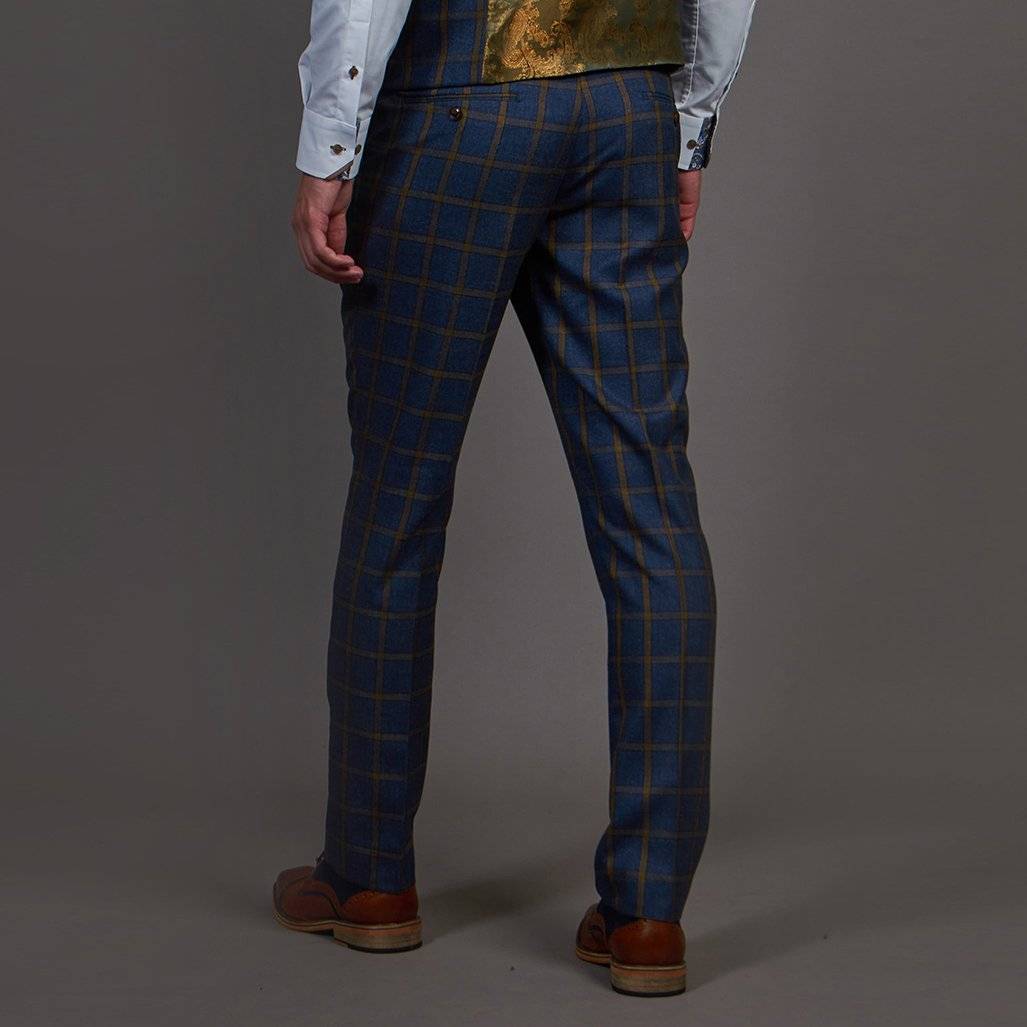 ---
Gold is in this season and contrasting against the navy is the perfect winter wear to create a sartorial statement.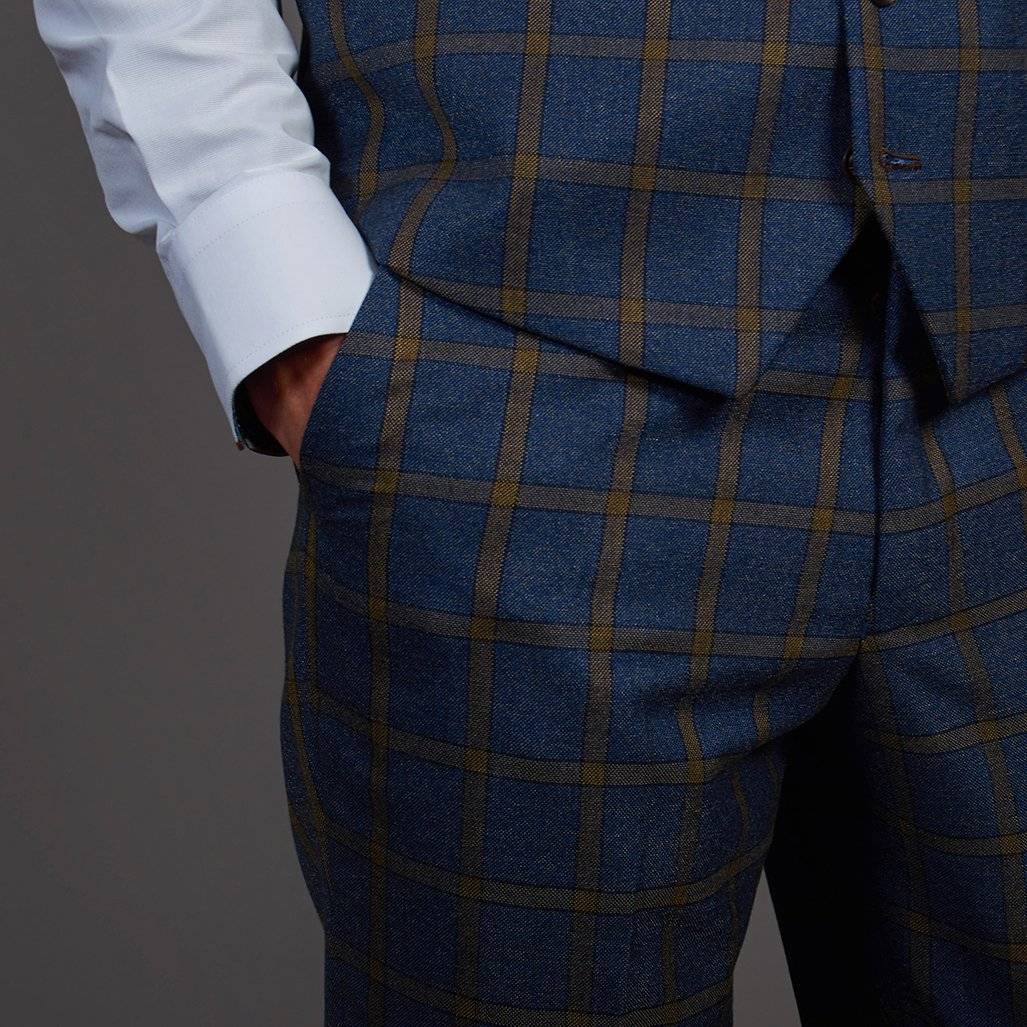 ---
If you like to make a bold entrance and wear something unique then this bold gold check will be right up your street.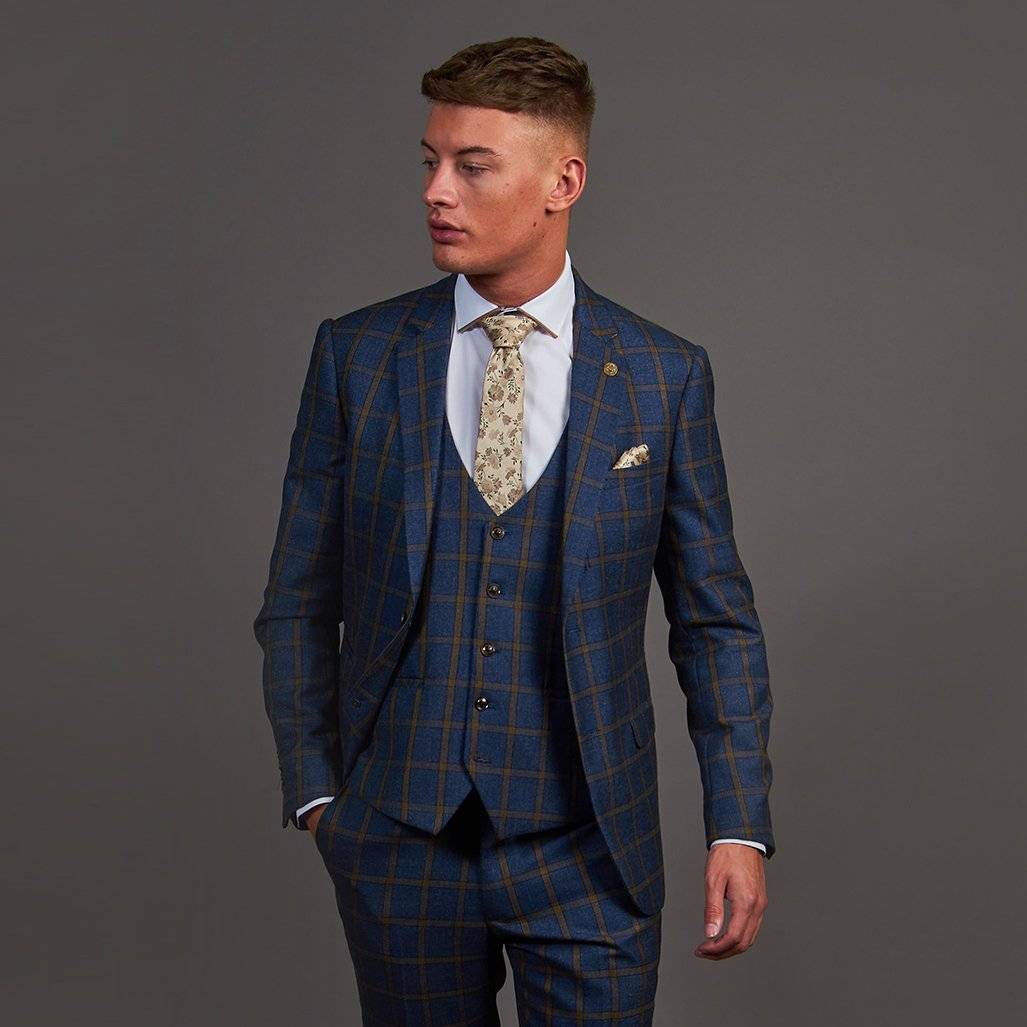 ---
The perfect suit for this year's winter weddings. Shop the look below:
---
ROBERT SIMON NAVY CHECK TWEED STYLE COAT WITH GILET INSERT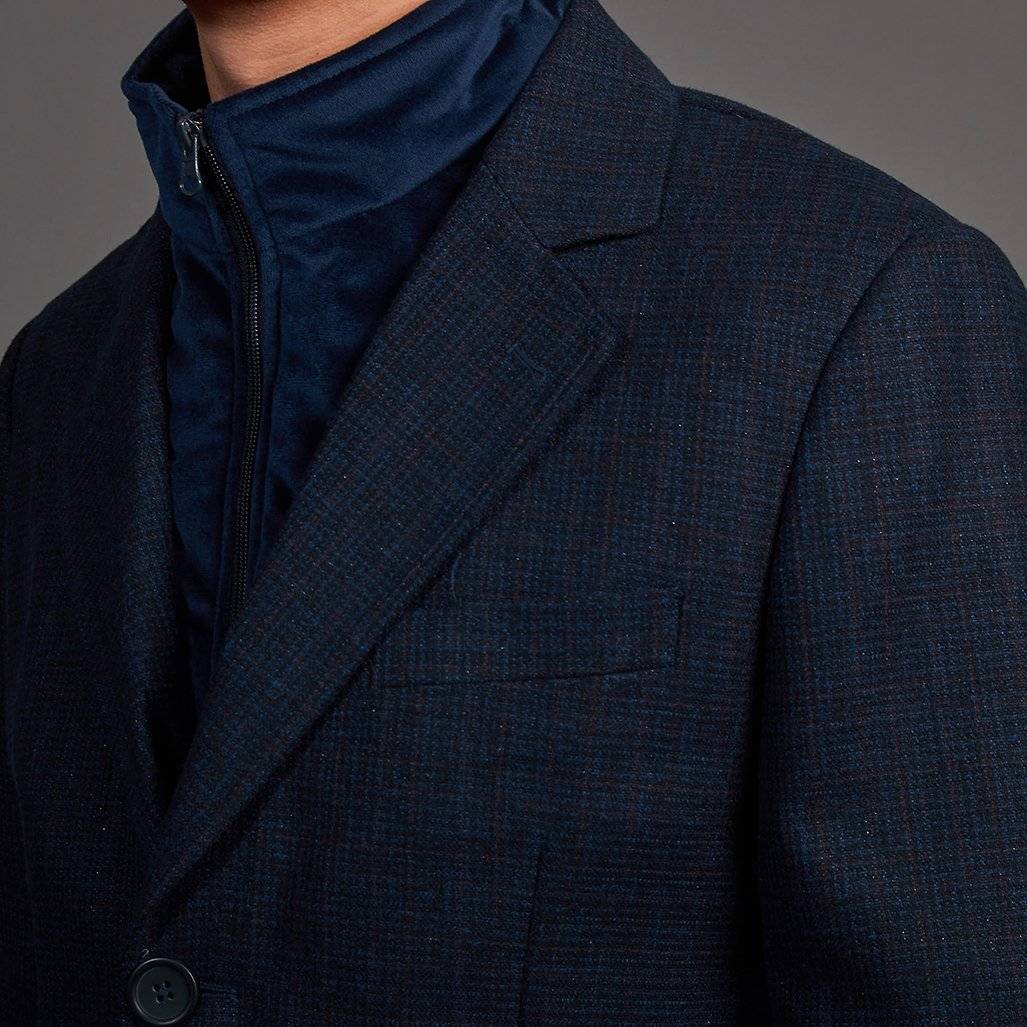 ---
Did you love our new Robert Simon coats but navy is more your colour? Then we have you covered.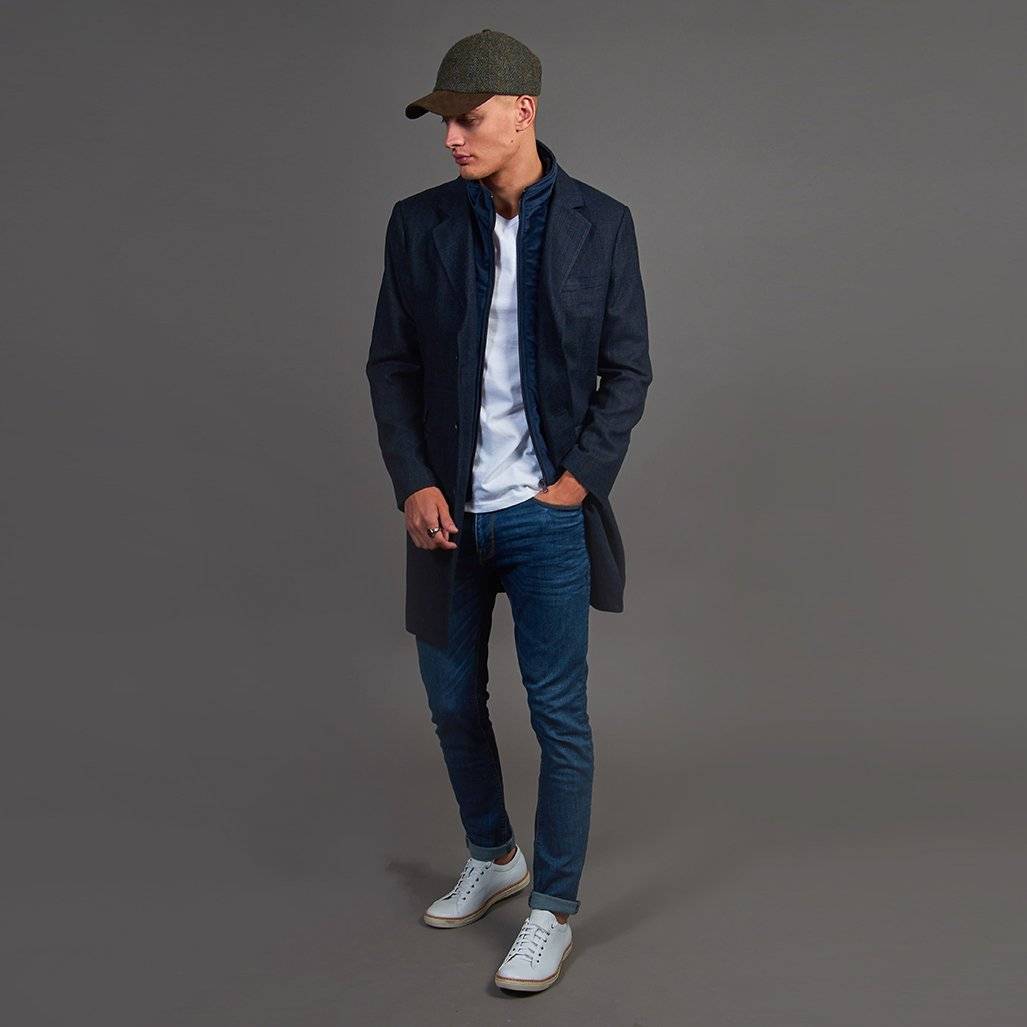 ---
Add a flat cap, jeans, a statement top or a shirt to the Navy Tweed Coat and you have the perfect MD weekend attire.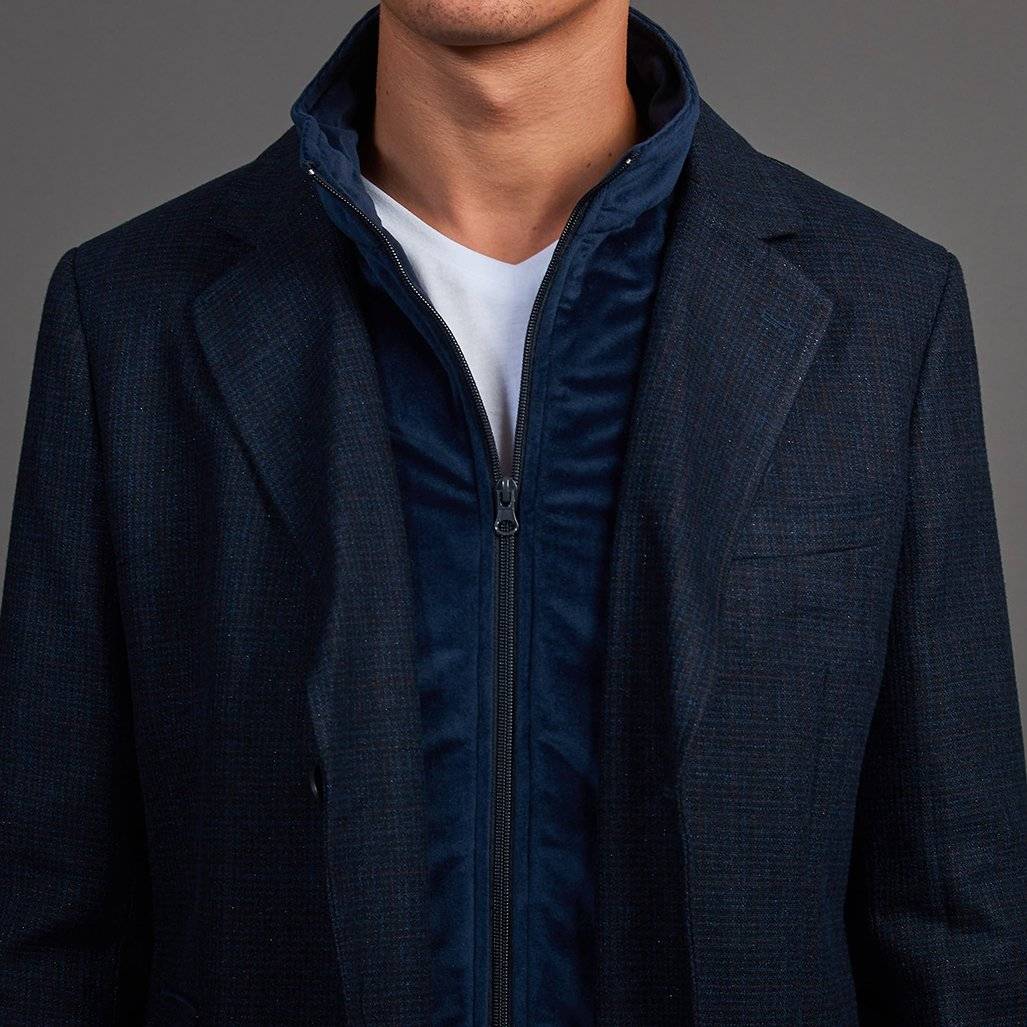 ---
Similarly to the other colours the gilet is detachable.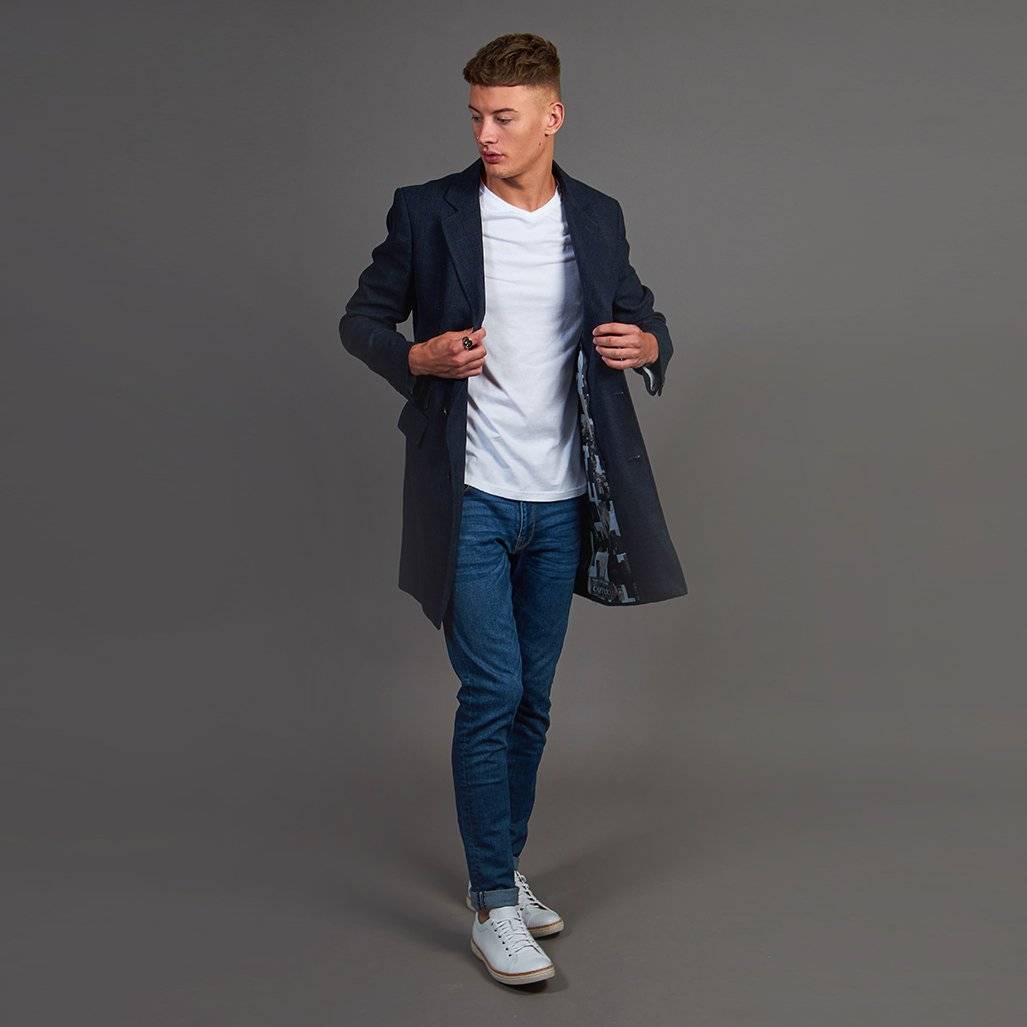 ---
The slim fit creates a flattering silhouette modelled here on Sartorial John. Additionally, the coat has two external pockets finished with a suede trim and two functional internal pockets and lined with an American skyline inside. Shop the look below:
---
The temperatures are dropping fast so shop our 'new in' quick: