Style tips - stephens look
---
Our best dressed at the races was Stephen. He went for a look that was sartorially daring, and if you like to wear something a little bit different yet debonair, MD has a lot to offer. As well as having a range of suits on offer which we tailor to the individual, we also sell bespoke suits. To tailor your suit to you, cropping your trouser legs into shorts is a perfect way to stay sophisticated yet cool in the summer temperatures, for the races or a wedding - especially abroad. This is exactly what Stephen is wearing. We took the JD4 suit and immaculately tailored the garment to fit his quirky style, but still keeping the MD dapper edge.
---
---
This style might be out of your comfort zone, but at Master Debonair we love to offer all styles for all types of sartorial gentleman that need an MD suit. Although Stephen is wearing a Navy JD4 suit, we could take your favourite MD suit and tailor the shorts to fit you.
---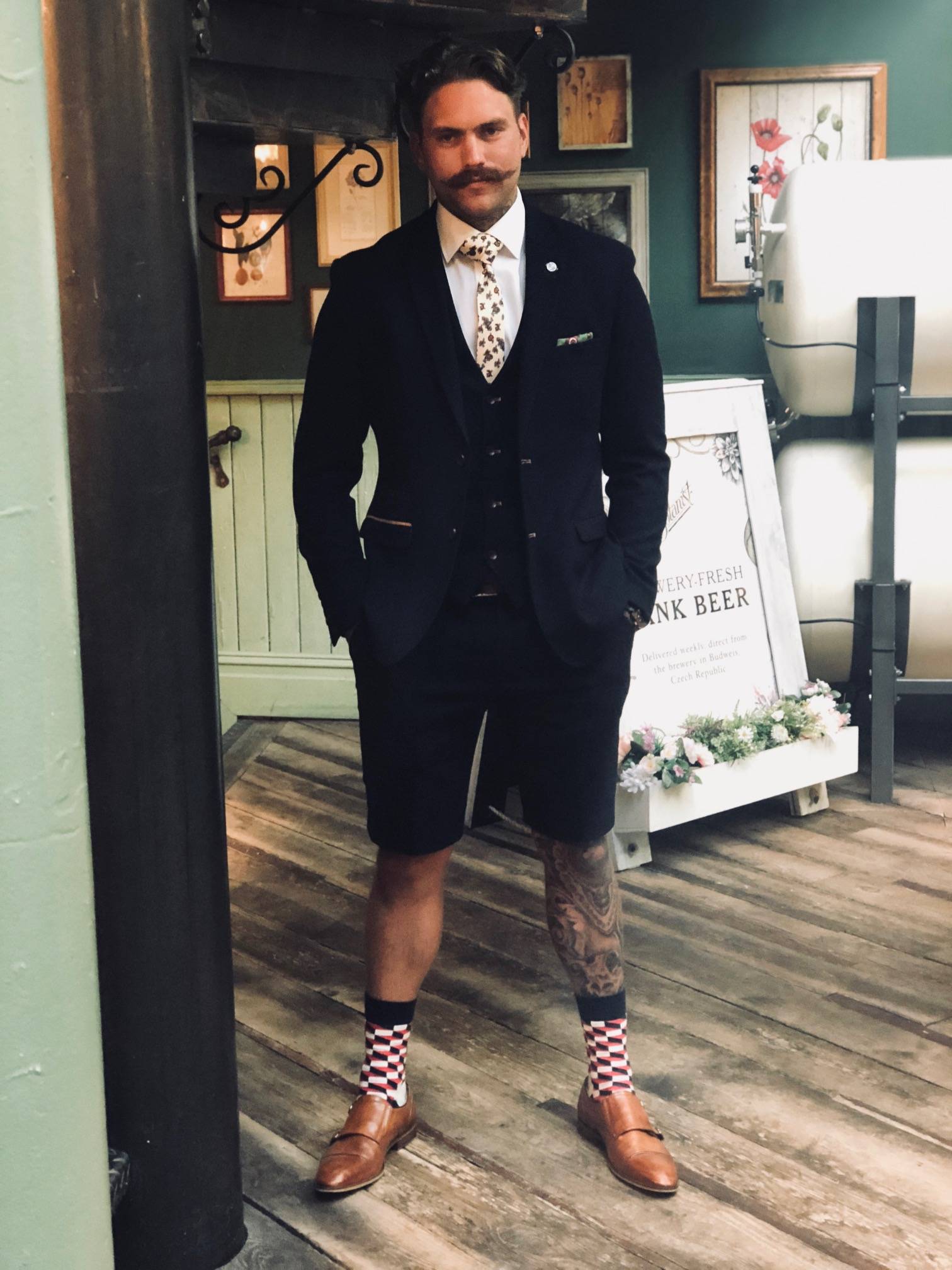 ---
---
---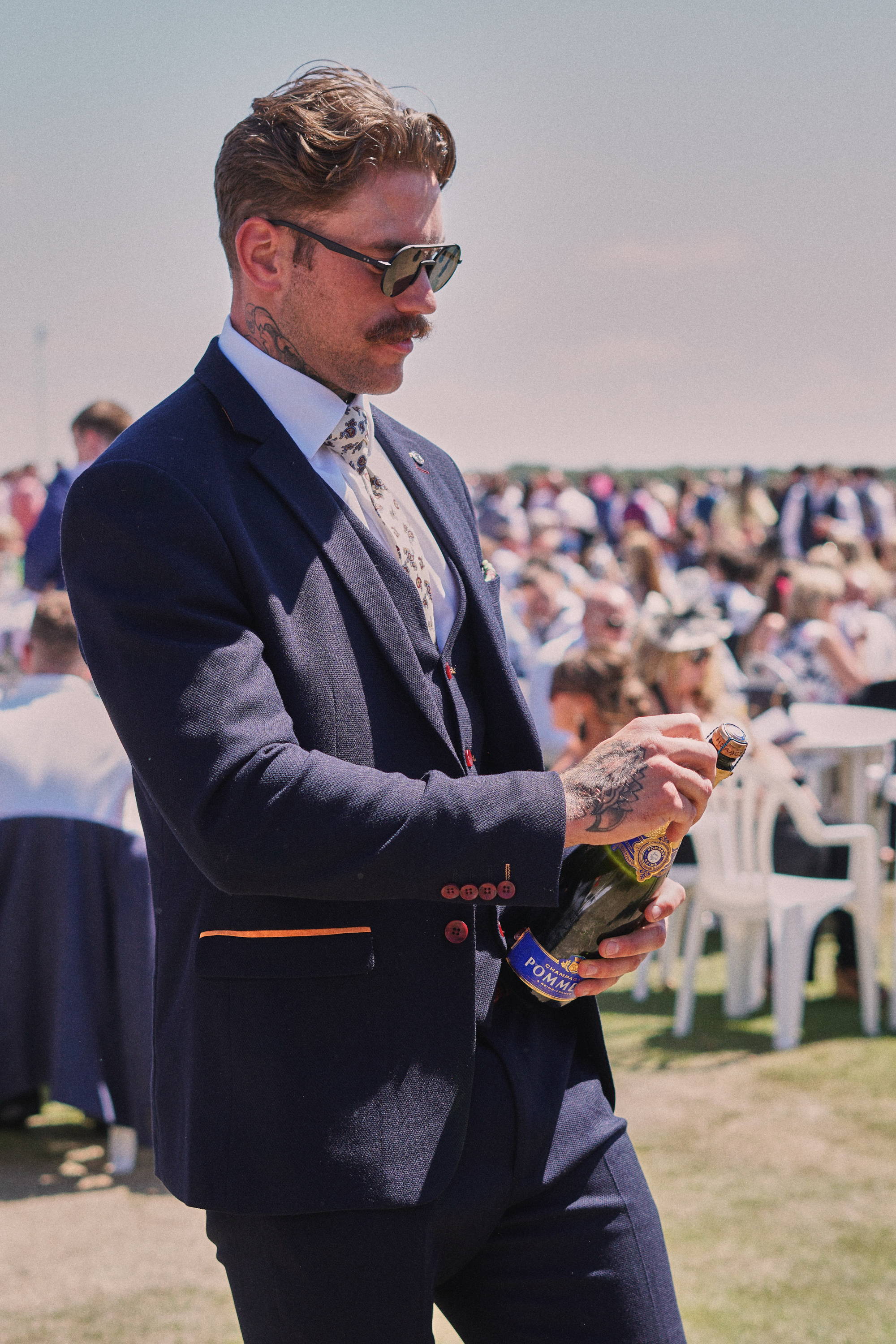 ---
Add sunglasses for a cool summer accessory - make sure they are the same colour tone as your suit.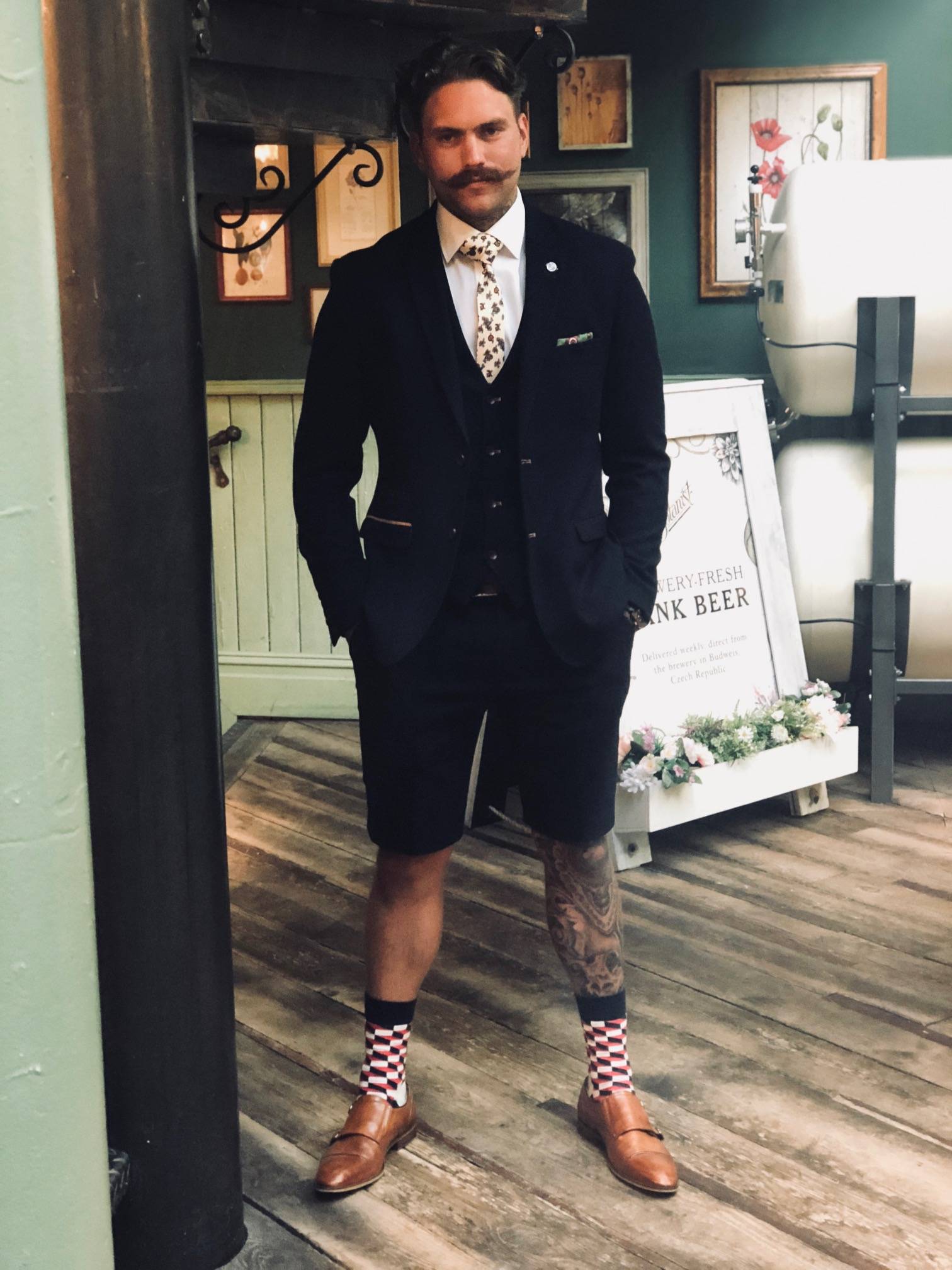 ---
Check out our website for our happy socks collection - adding colour to your outfit!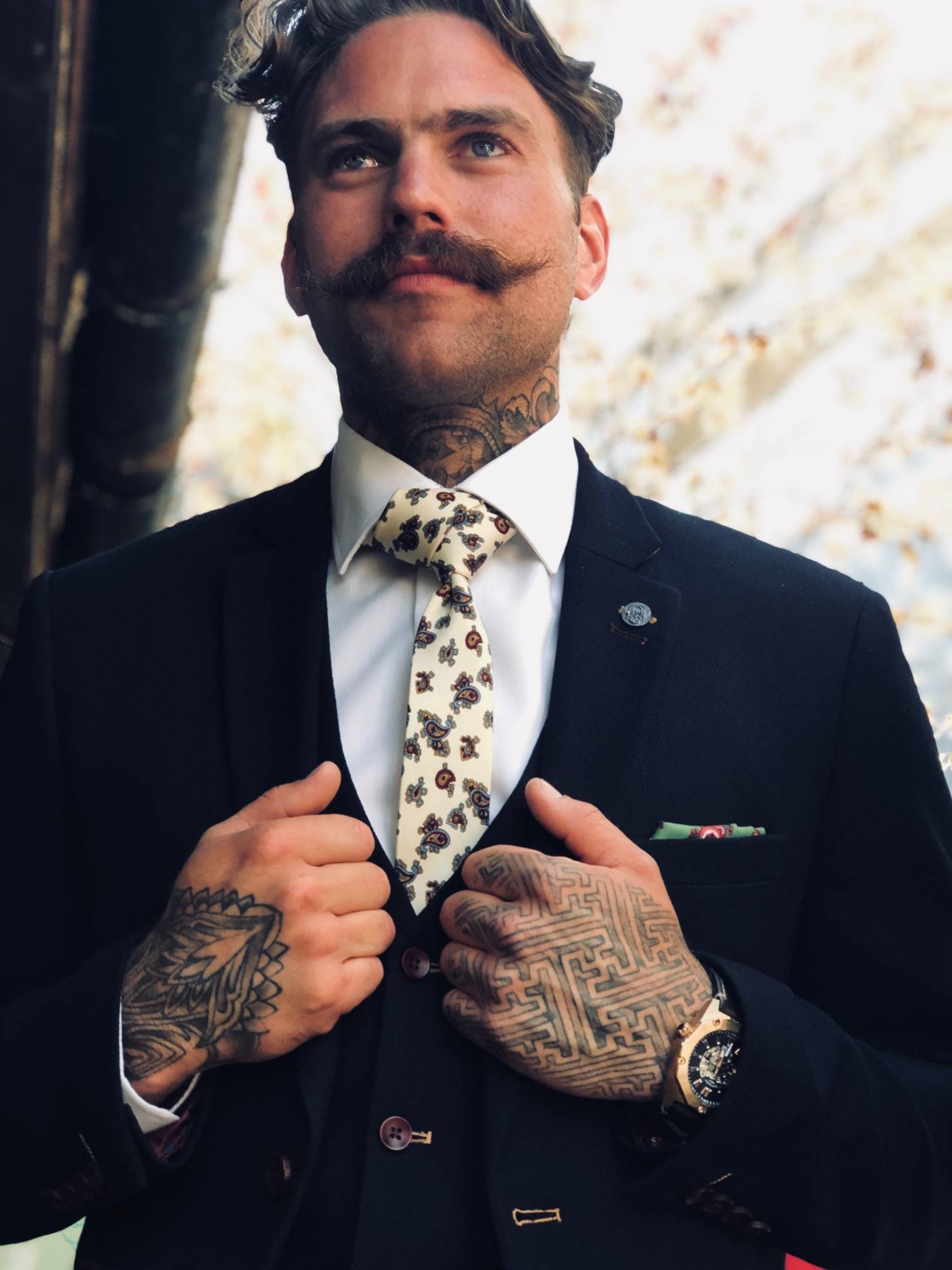 ---
Subtly patterned ties are a perfect way to add your stamp to a suit.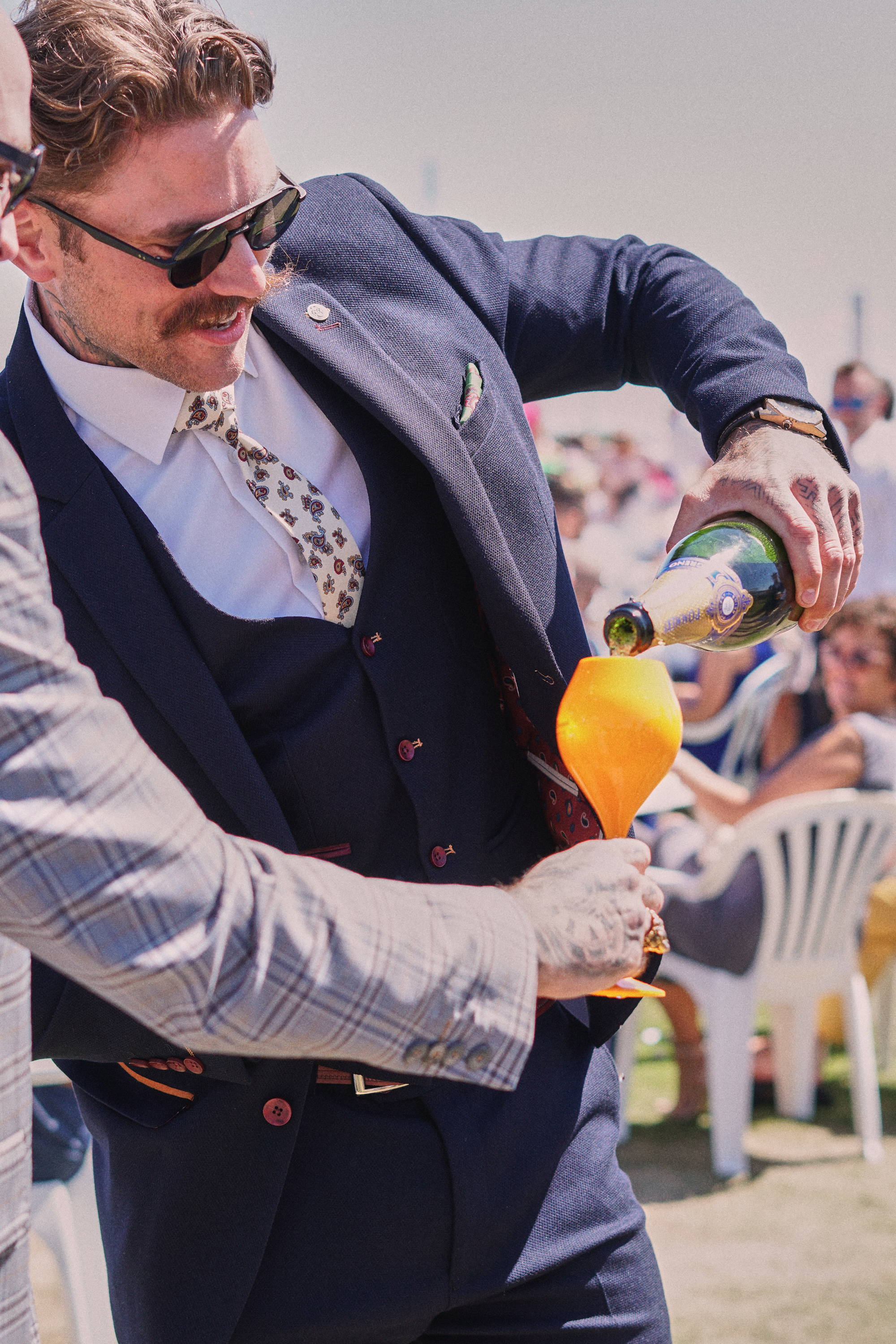 ---
A pocket square is a debonair must for a sartorial styling.
---
---