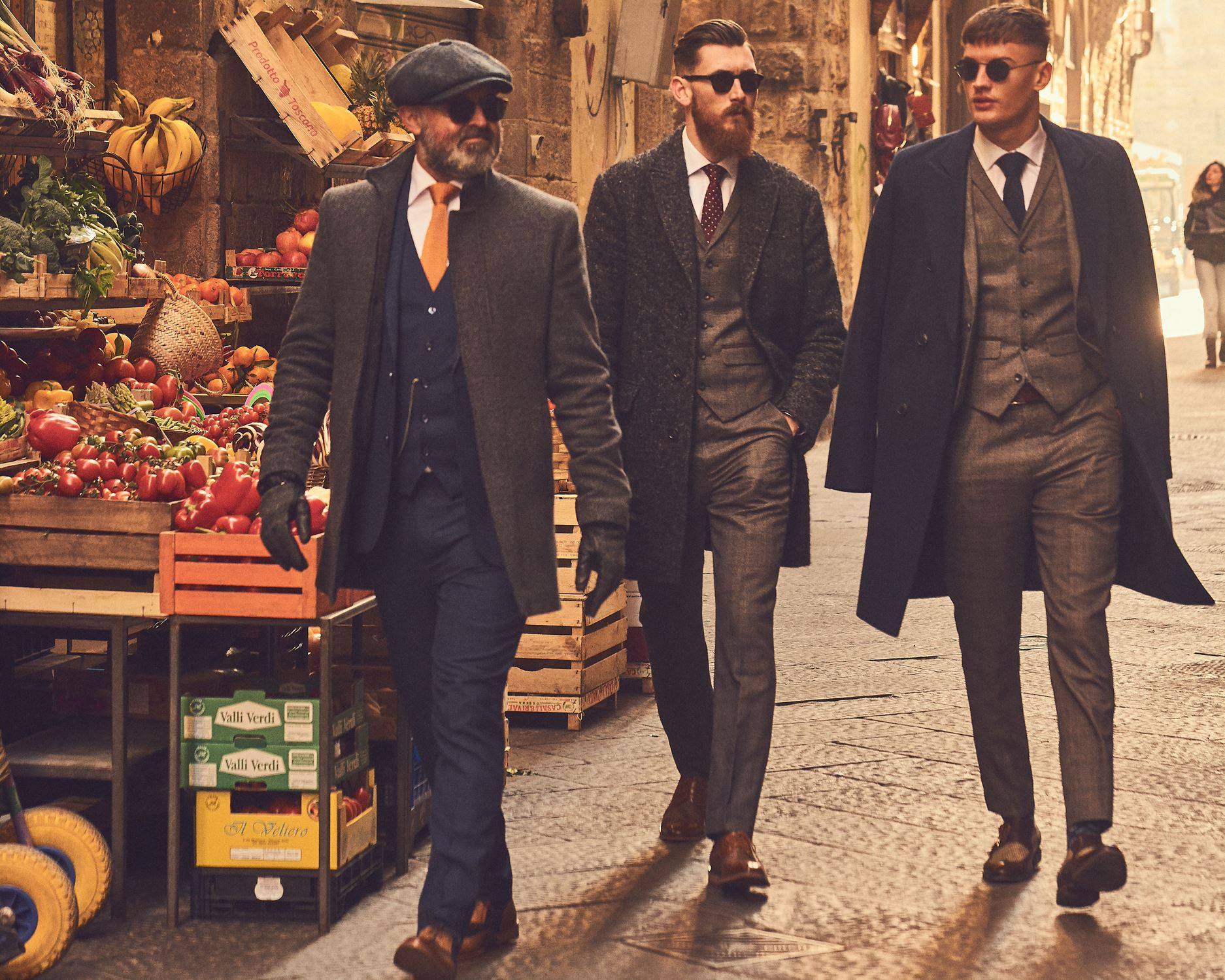 The Most Stylish Travel Destinations of 2022
Published 23rd March 2022 
Philosopher G.K Chesterton once wrote "the traveller sees what he sees. The tourist sees what he has come to see" - whilst initially written in the early 1900s his sentiments still hold water here in 2022, an era where very minimal space of the Earth's surface area can't be found un-cluttered by the bars, restaurants and quirky Airbnb's modern-day gentrification has brought into existence. 
However, those who prefer to bask in the deep cultural backgrounds and take something personal away from the destinations you visit need not fear – there are still plenty of stylish travel destinations for your consideration, as for every thousand people jetting off to Magaluf, Malaga or Marmaris, there's one savvy travel guru with a plane ticket to somewhere a little less obvious.  
These are the ones to keep under your hat for 2022. 
A Master Debonair favourite and one that takes the term stylish travel destination a little more literally as it currently stands as the home of the Pitti Uomo menswear trade show, one of the most important annual exhibits that features key designers in Italy's fashion sector. Florence is shrouded in style and culture, from its ancient architecture to its fashion-forward citizens – there's plenty of you to take in whilst you venture around the city.  
The former Moroccan capital of Marrakech may seem like an unlikely inhabitant of this list of stylish travel destinations, but it's unique in its landscape and drenched in culture to engross yourself in. Fashion, style and film lovers alike have flocked to this destination in recent years after its feature in the Daniel Craig James Bond film 'Spectre' and the opening of the Yves Saint Laurent Museum, which pays homage to the world-famous designer who held Marrakech as one of his favourite cities.  
Over the years we've undoubtedly seen a rise in globetrotters setting off for trips in the likes of Dubai and Abu Dhabi, which have become bucket-list destinations for masses of people. However, the neighbouring country of Qatar has an uncut gem to be discovered – the coastal city of Doha. With a phenomenal skyline to behold, new developments in the form of the stadiums being erected for the 2022 World Cup and an extremely bustling and vibrant arts scene there's plenty to dive into. Namely the city's Museum for Islamic Art built by the famed architect I.M. Pie, who was the brilliant brain behind the Louvre's glass pyramid, housing some of the region's most important pieces. 
Speaking of the Louvre brings us to the next city on our list, Paris. Despite being the most cliché answer to the question of "which is the most stylish travel destination", there's a reason that the French capital has garnered such a reputation. Parisian style, fashion and culture has become iconic throughout the decades, with the streets becoming lined with designer boutiques, outlets and quaint cafes and the city becoming a place where no outfit is too bold. Whether it's culture or couture you're after, you'll not be disappointed with what streets of Paris have to offer. 
Just a few hours away from Italy's Amalfi Coast you'll find an ancient cliff-top spot named Matera, where just 5 decades ago would have felt like an abandoned planet. Historically, families lived a near caveman-like existence, using the limestone carved caves to house both themselves and their livestock. Fast forward to 2022, a new breath of life has been breathed into this 7,000-year-old city, turning the caves into luxurious hotels where guests can bed down sans cattle. It was also awarded City of Culture 2019, an honour it shares with the similarly stylish city of Valetta in Malta.