Three Holiday Outfits for Your Late Trip Away
Terry's Airport Look
There's nothing quite like your first pint and a Burger King at the airport before you jet off into the sun, is there?
Everyone's in good spirits, having a laugh, and excited for the fun that's to come.
It sets the tone for your holiday, which is exactly why you need to be looking and feeling your best.
But you can't get carried away with your airport look. Although you might be flying into the sun, you're flying out of the UK. And we all know what our weather is like.
You need something suitable for home and away – which is exactly what Terry's airport look is.
Layering your clothes in summer can be difficult, but the Casual Friday overshirt makes it easy. And when paired with the Barbour Highland Shirt and Casual Friday chino shorts, you get a holiday-ready style fit for any holiday-ready bloke.
The boat shoes may divide you. We're a massive fan, but if they aren't your thing, swap them out with some Blend white leather grain sneakers.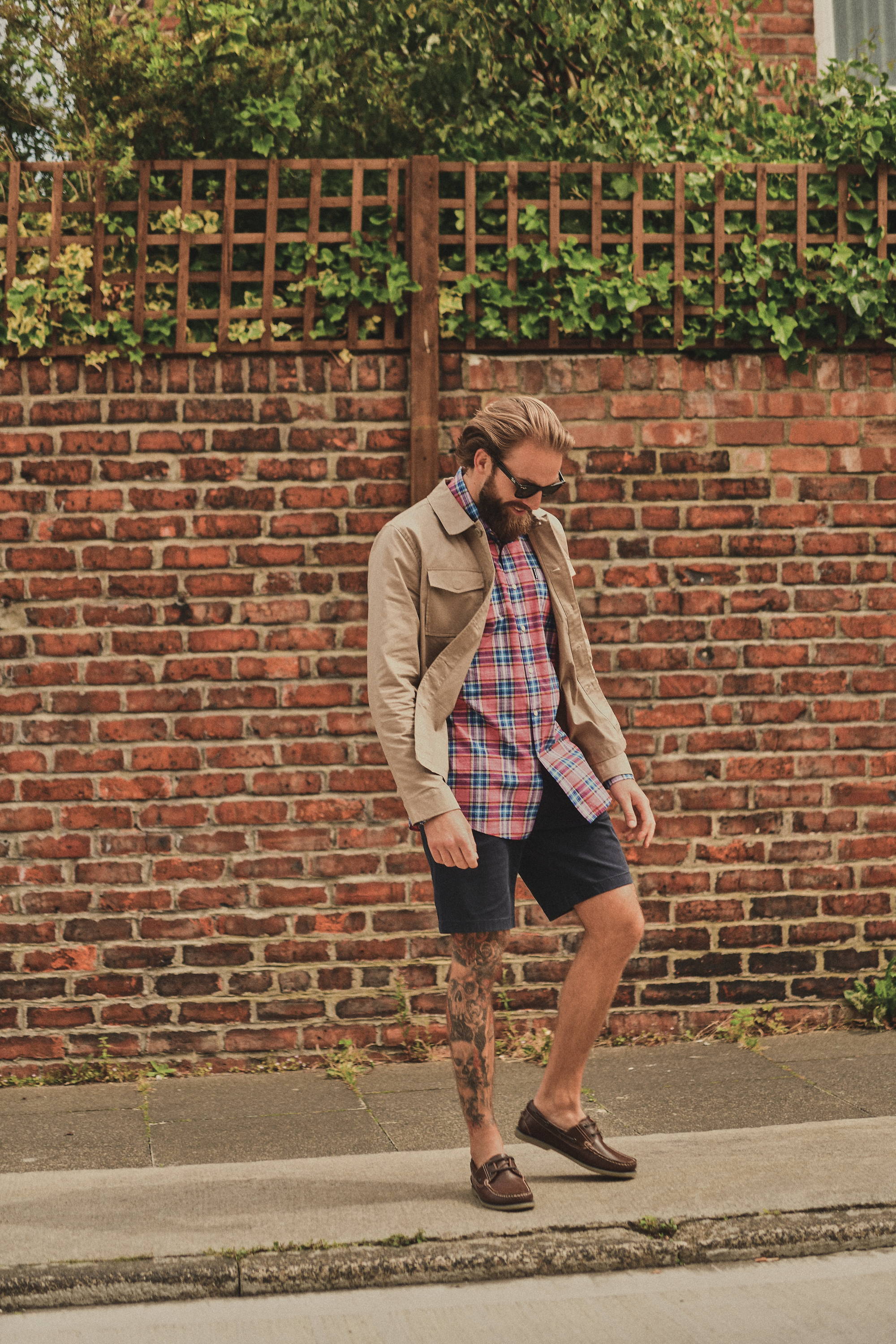 Simon's 'First Night Out' Look
After the first drink at the airport, the next best pint of your holiday is the one on your balcony.
That's when you know your holiday has really started.
But what have you got on? Sometimes a t-shirt and pair of shorts won't cut it; especially if you're somewhere classier than your average trip away.
So, try Simon's 'first night out' look on for size. Made up of a Barbour Sutherland shirt, Blend denim jeans, and Blend white leather grain sneakers, it's cool enough for warm evenings but got enough about it to make sure you're looking your best.
We particularly love the striking, enlarged check design of the shirt, a real stand-out, while the shorts and trainers are a good base for the rest of your outfits later that week.
Space in your suitcase is limited, after all, so you need to make the most of what you pack.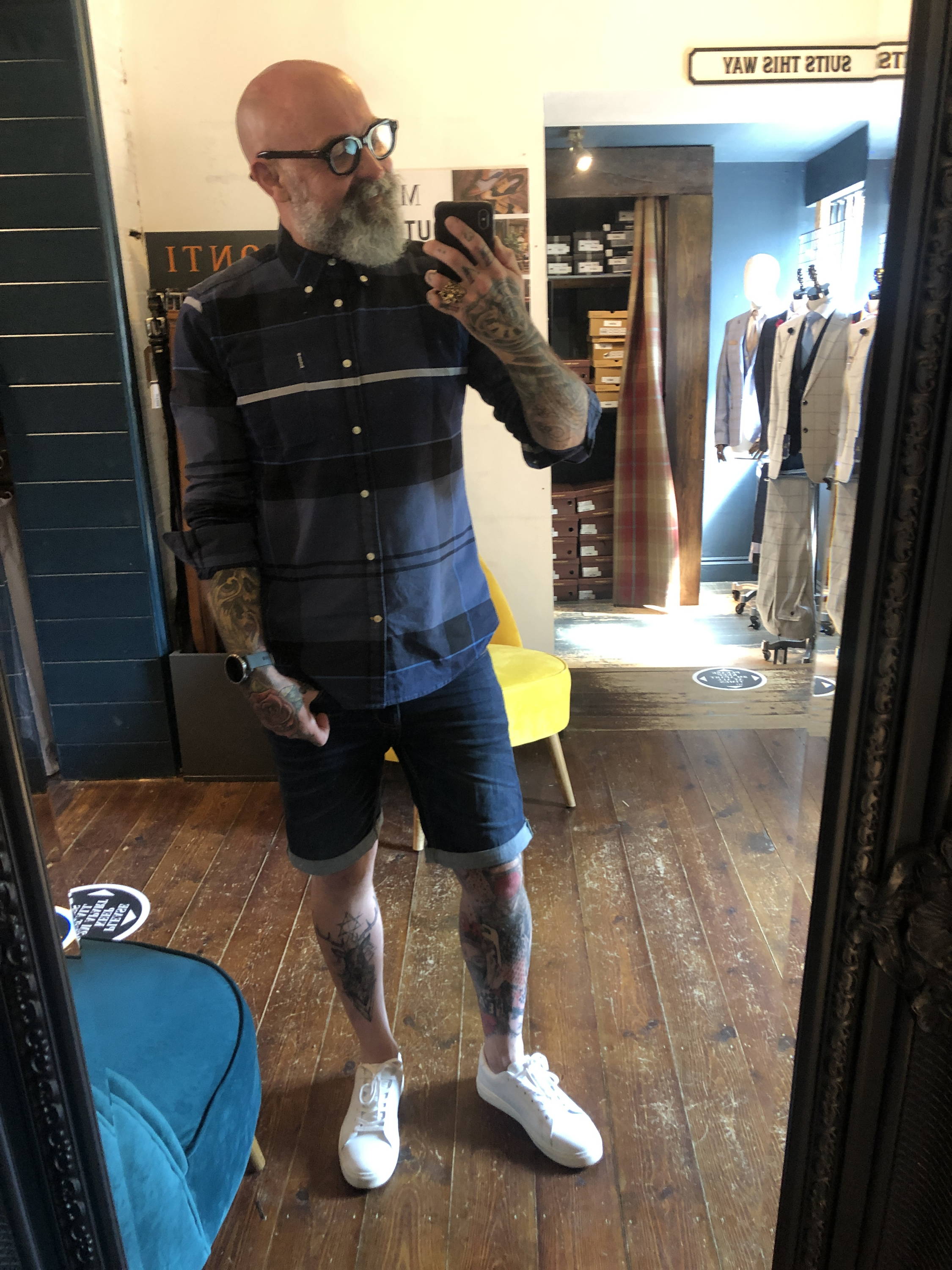 Joe's 'Off Down The Beach' Look
Unless you fly at daft o'clock in the morning, your first trip to the beach is usually after your first night.
Now, we hope you didn't go too mad on the cocktails - you've come away for the rest and relaxation, after all. So, get out of bed, pack up for the day and head down to the beach to get some sun, sea and sand.
You need a beach outfit to chill comfortably in all day, and look good doing it.
And here we have it! Joe might be showing off his 'off down the beach' look in Costa Del South Tyneside, but it'll look just as good somewhere that's actually good for a holiday.
Don't mistake this Casual Friday Navy Floral knockout as your average Brit-abroad shirt. This is different. It's loud, yes, but not so edgy that you'll feel awkward wearing it. The print is understated and smart for a floral shirt.

If it's too hot, you'll be leaving the white Casual Friday t-shirt at the hotel. And if the thought of chinos on the beach makes you feel uncomfortable, swap them out for some black, grey or navy swimming trunks and you're sorted!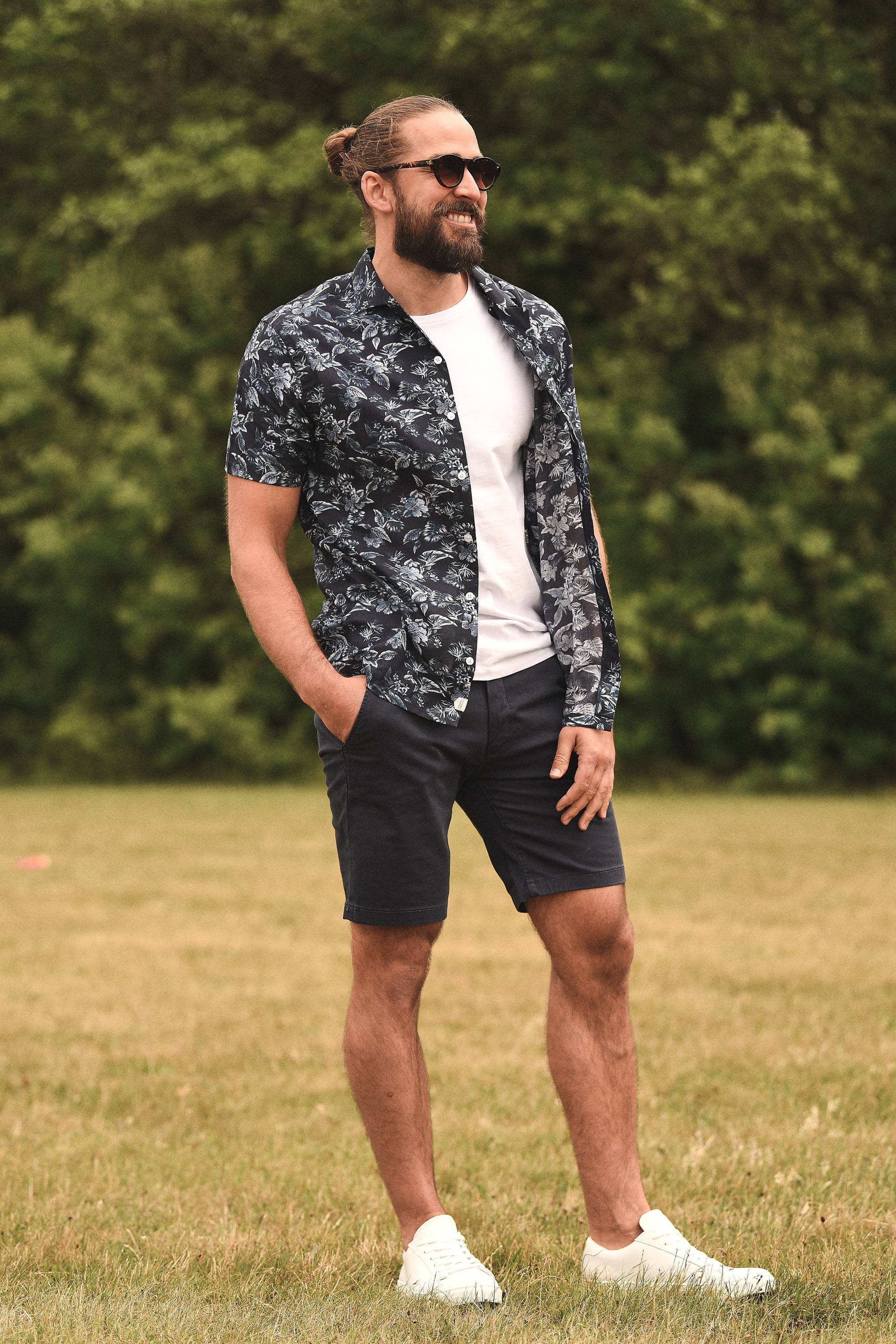 Enjoy Your Trip!
All of the clothes in these three outfits look great mix and matched: perfect if you're just taking hand luggage away.
So, what are you waiting for? Get these outfits ordered and get yourself away.
Standard 2-3 UK delivery is FREE on all orders over £50, or if you need your new clothes sharpish, next day delivery is only £4.99.
Shop our full casual collection here.