The Lightweight Suit
Three Great Excuses to Buy A Summer Suit
The Lightweight Suit: Three Great Excuses to Buy A Summer Suit
"I remember being at a wedding over in Australia with my family," mused Ken, a customer in our London shop. "All us English lads had our tweed Marc Darcy suits on. We all looked dapper, but as soon as we stepped foot outside the hotel we were melting. Every Aussie there had a lightweight suit on."
"To make things worse," he continued, "it's an Australian tradition that you can't take off your jacket until the father of the bride does. In the end, one of the groomsmen had to go and have a word with him."
Buying a lightweight suit is the perfect excuse you need to treat yourself this summer, and you don't need to be jetting off to Australia to need one.
We've got three very good reasons for justifying the purchase here.
So let's dive right in.
3 Reasons Why You Need a Lightweight Suit/Summer Suit
1) They're comfortable
It'd be obvious just to say that a summer suit is more comfortable because they're lightweight, but the reasons they're more comfortable don't stop there. Summer suits are also:
· Breathable,
· Flexible and
· Airy
Although a summer suit is lightweight, it doesn't mean it's poor-quality. Take this Cavani Radika, for example.
Its soft-touch wool-like fabric has all the qualities of a tweed suit, without the weight. Plus, the light grey shade and subtle check are summer-ready and would look great paired with a white T-shirt and pair of chinos.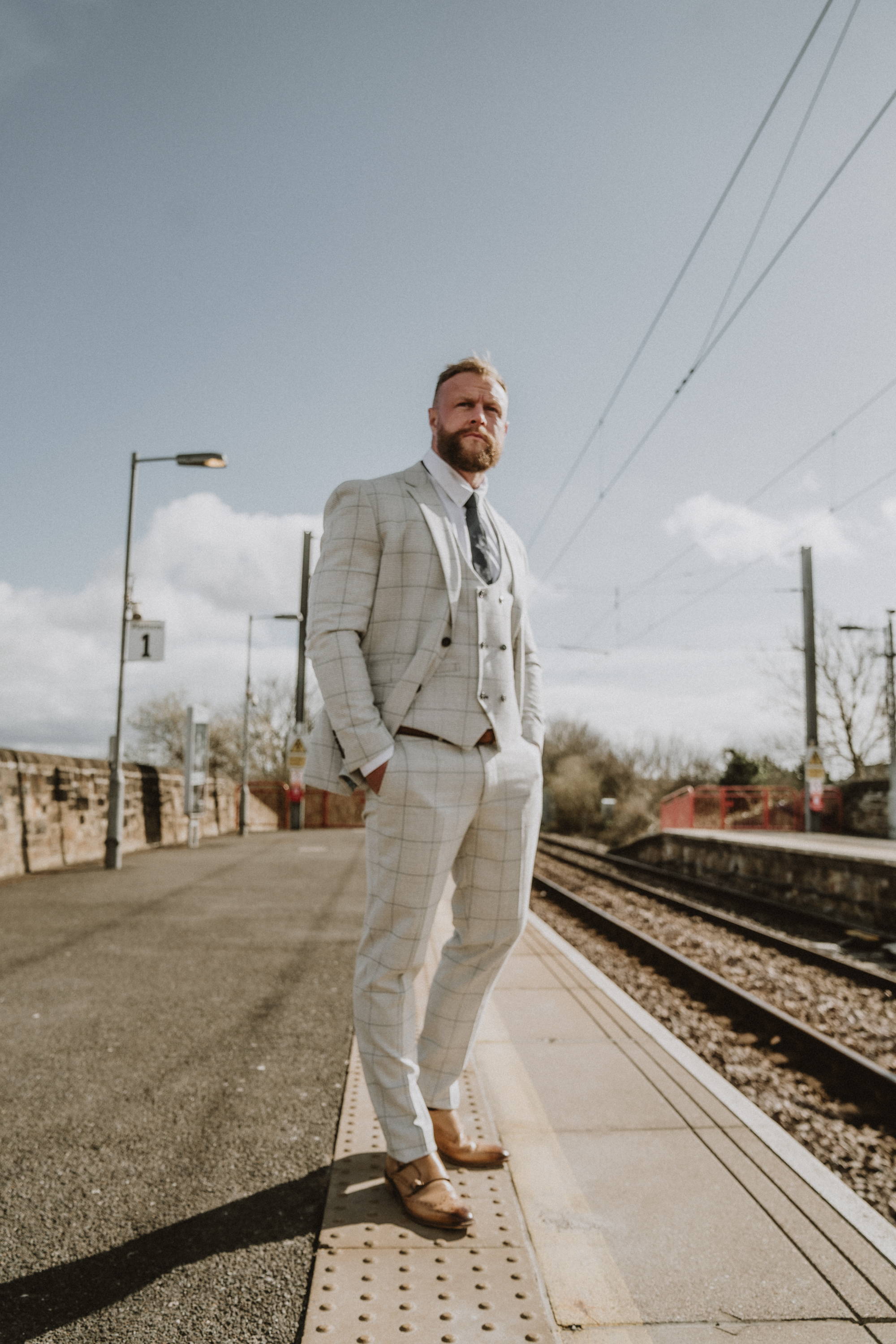 2) They're adaptable
· Need a lightweight suit for a wedding abroad?
· Something easy to pack for a weekend away?
· A summer suit for the races?
Although we're big fans of bold tweed three pieces and their classic country-style, something heavy duty is not always a great option for your everyday office look. And this is where a lightweight suit us exactly what you need.
For example, Fratelli's lightweight take on the Prince of Wales Check has all the style and class you'd expect from the check, but the lightweight build means it can be worn for any occasion, anywhere.
Plus, your summer suit will look just as good in winter because it's a great excuse to pair it with an overcoat.
What about the fact the trousers could be worn with a pair of smart white trainers and a crisp white T-Shirt? This is an instant winning summer smart-casual look and should be all the excuses you need.
Still not completely happy you've got all the excuses you need to treat yourself? We've got one more for you.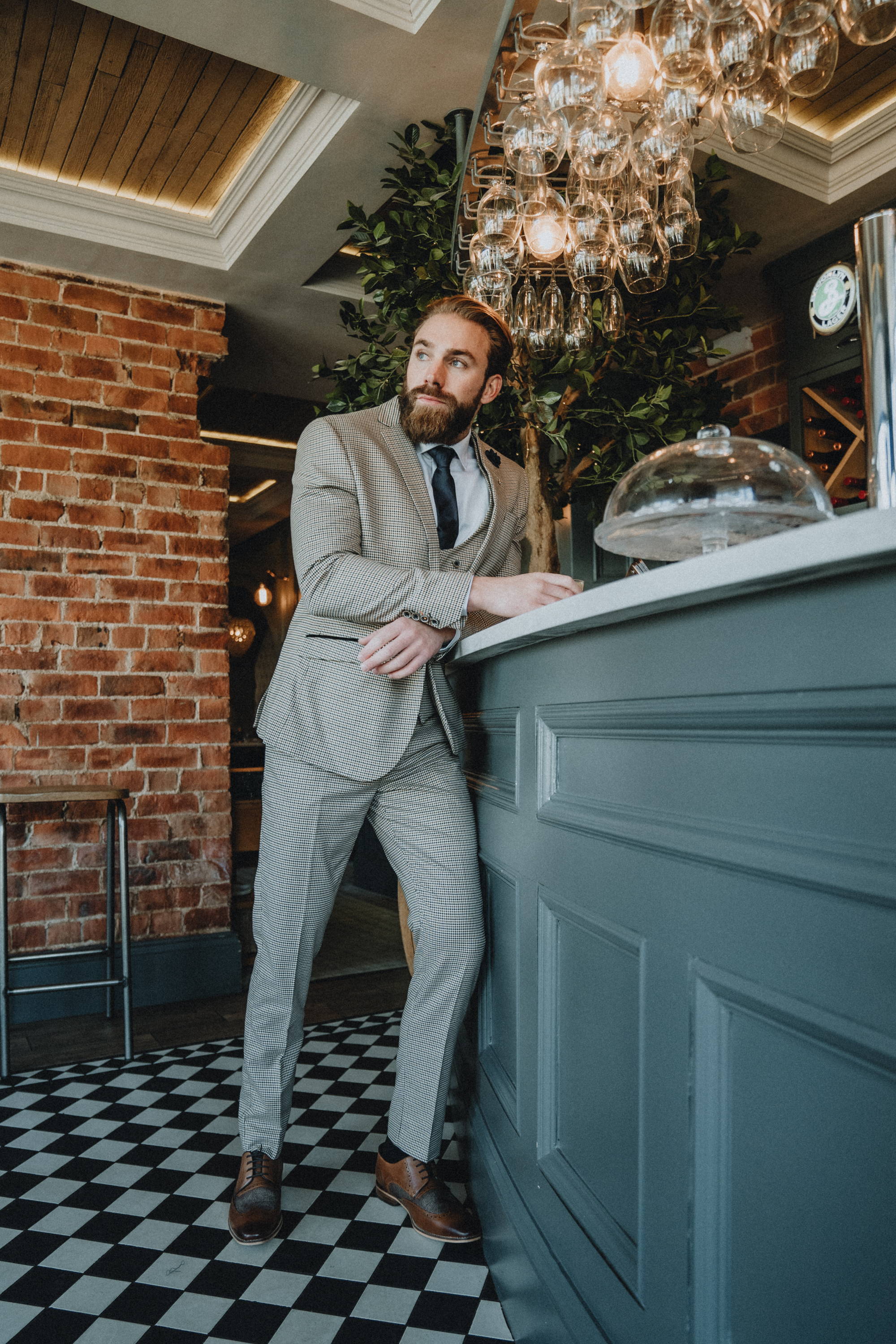 3) They're Different
They are. Honestly. Summer suits have a style of their own.
There's this Fratelli Sky Blue Windowpane Check, for example. The lightness of the fabric, sky blue shade and bright tan overcheck make it ideal for summer. The more adventurous of you might even pair it with a pair of white jeans.
No? Fair enough. We'll get back in the real world.
Then there's our NEW Cavani Elwood suit for example. You'd look just at home at Aintree as you would on the Amalfi Coast thanks to its orange and tan houndstooth check.
They're as good an excuse as any
We trust we've given you plenty of excuses to go out and buy a new suit for this summer.
Let us know your favourite suit from our NEW range in the comments, or head over to view our full range of suits here.