three ways to wear a patterned shirt
---
make a bold statement this summer
Be daring this summer and make a bold statement with our collection of patterned shirts. Our in-house stylist Sally has picked three of our favourite shirts and shown you three easy ways of styling them. This way you can create three different looks with just one item. Check out the video below to see how Sartorial Joe is wearing the MD shirts this summer:
---
---
---
Are you going out this weekend and have nothing new to wear? be daring and Take an MD shirt and add some braces. This simple choice creates a whole new look. We have a range of braces to shop from our website or click the link below
---
---
---
Simply roll your sleeves up on a patterned MD shirt for an effortlessly cool look. This creates a casual aesthetic - the perfect style for a summer evening when you're socialising with friends.
---
---
---
A plain white T-Shirt is that staple everyone has in their wardrobe. Pair that with an open patterned shirt and you have the perfect summer styling. Add some DML Jeans and maybe a flat cap to be even More bold.
---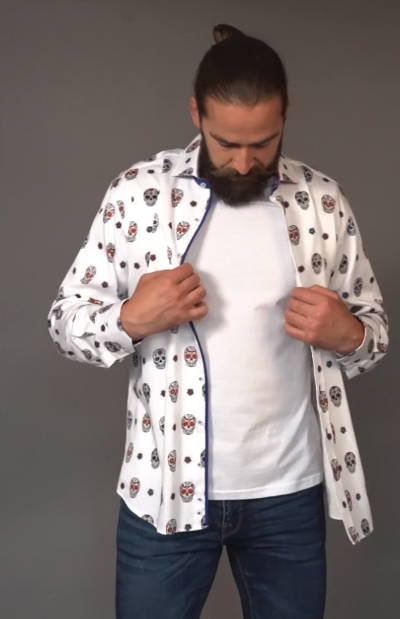 ---
---