---
We are British - we should know better than most about how to handle a cold winter. But despite how hard we try to ignore the bitter temperatures, it is understandable that all we want to do is wrap up and stay warm.
Here at Master Debonair we believe that no matter the weather, you shouldn't have to sacrifice on style. We want to help you feel good whilst looking good too this season. The festive celebrations are now a thing of the past, but the bleak conditions remain. It may be cold, wet and windy but winter is a great time to get creative with your style.
---
---
---
---
---
---
---
It is common knowledge that a large classic coat will never go out of fashion and is in fact a wardrobe-must to keep warm whilst staying on-trend this season. Our 'Harry Brown military tunnel-neck coat' for example is a classic and trendy style. The tunnel neck feature prevents the cold from getting inside, allowing you to confidently face the chill. Or why not try our Herbie Frogg check wool coat that comes with a gilet insert for that extra bit of protection? A two-for-one investment.
---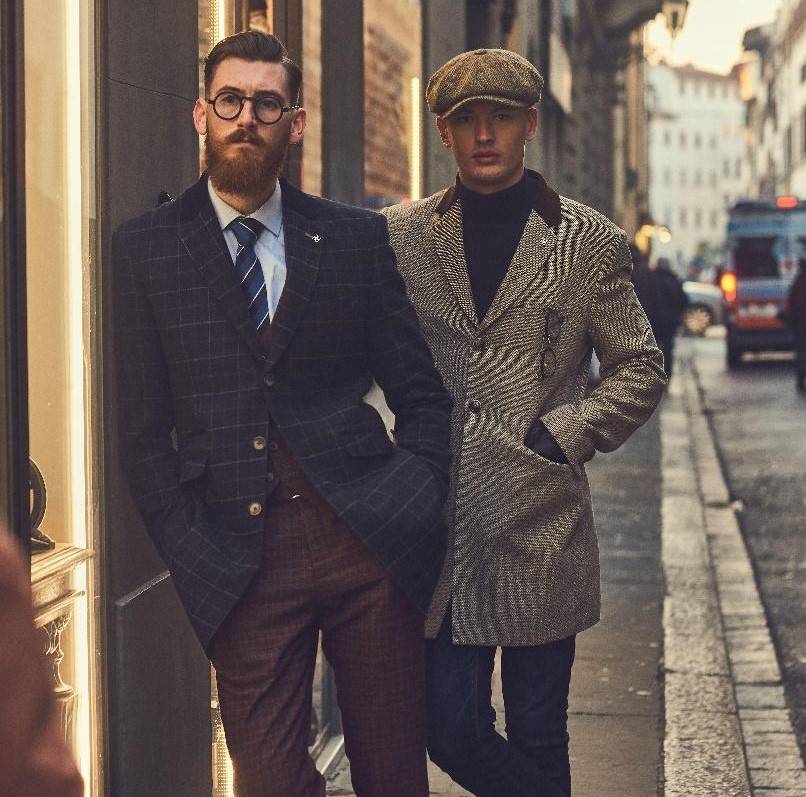 ---
---
To look extra stylish, you can differ outfit choices with multiple layer combinations - a current and popular trend. We offer V-neck, roll-neck and zip-up sweaters that can be layered on top of a shirt or underneath a coat to be used as an extra layer of warmth or a pop of colour to brighten up any ensemble. It should be known that a woollen jumper is not just limited to casual attire. Match one with a pair of trousers and brogues, a blazer or a smart coat and you'll have the perfect dapper outfit fit for the cooler conditions.
---
---
---
Your winter wardrobe is never complete without the perfect accessories. At Master Debonair, we recognise the importance of small details. Accessories such as hats gloves and scarfs can pull an outfit together whilst making a statement. Not only do they serve a fashion purpose, they are also vital features of an outfit to add and maintain warmth.
Our leather gloves will guard your hands from the frost, and our new 'Baker boy tweed hats' will shield your head from the elements. Its multicoloured fleck means that it can be paired with anything making it a certain investment piece.
---
---
---
---
To ensure your comfort head to toe, our 'leather Hi brogue boots' will guarantee that nothing will stop your stride this winter. Paired with our range of 'Guide London' and 'Happy Socks', your feet will be snug and stylish to really set off your outfit.
Make sure to browse more of both our accessories and apparel rage to ensure your comfort and to add an extra element of interest to your outfits this season.
Shop all of our collections at Master Debonair.
---
---
---