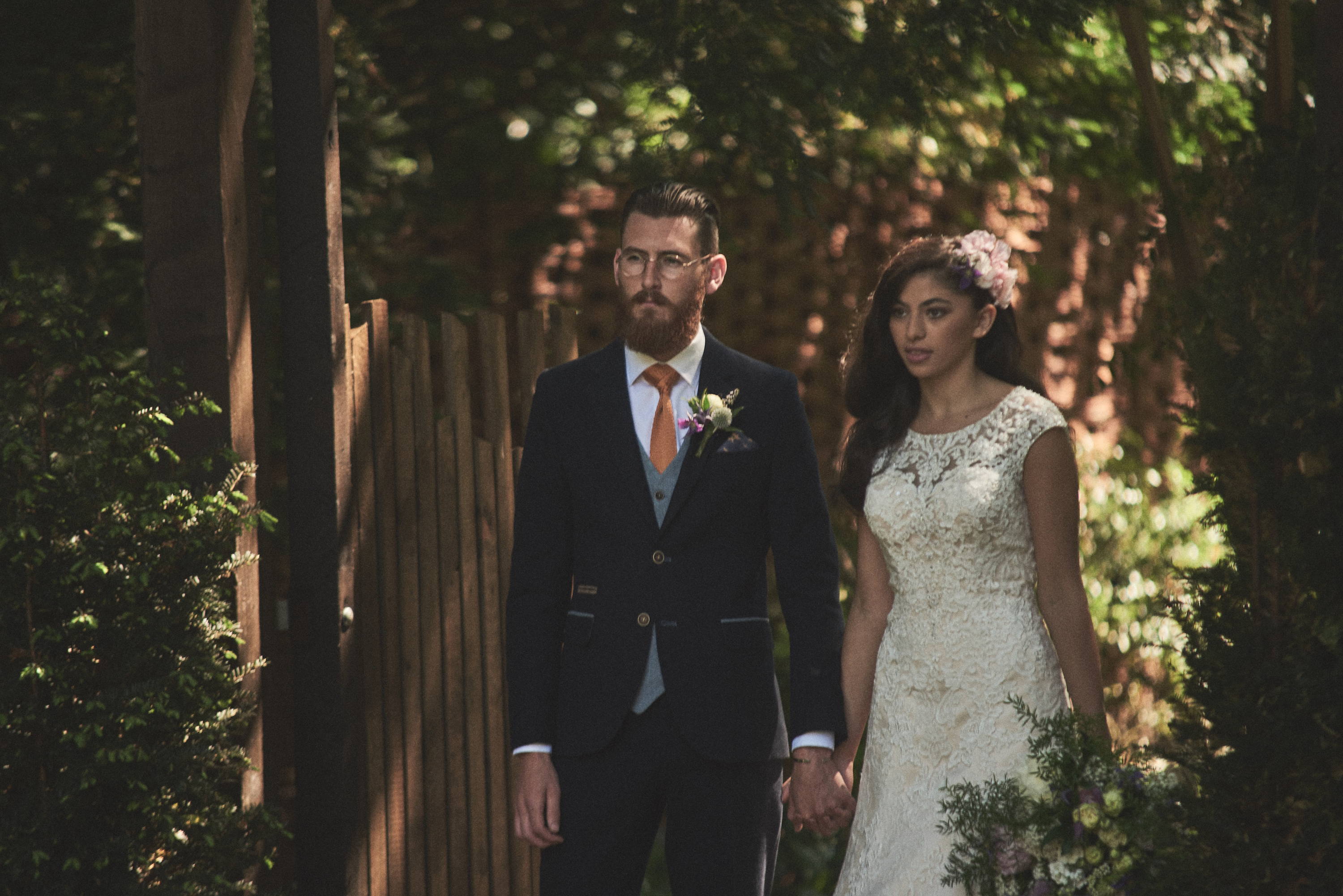 The 5 Biggest Wedding Trends in 2022
Published 15th March 2022 
Each year here at Master Debonair, we help countless couples get their wedding parties suited and booted in formalwear that perfectly matches the themes and colour schemes they have in mind for their big day which has helped us build a pretty good eye for predicting and spotting any key wedding trends that appear.  
With the restrictions imposed by COVID-19 becoming lifted and increased security in knowing weddings are going ahead, celebrations are slowly but surely beginning to return to their pre-pandemic counterparts – allowing their festivities to resume their once raucous and enjoyable standards.  
After a year and a half of uncertainty and isolation, one thing has become abundantly clear and that's that time shared with those nearest and dearest to us is invaluable and couples, now more than ever, want their wedding celebrations to reflect this fact.  
Having their special day filled to the brim with fun, creativity and personal touches that are set to wow their guests and leave an impression that is bound to last for the many years that follow. 
So be-set with statement colour palettes, emboldened entertainment and off-beat elements, here's our list of the biggest trends set to make an appearance in 2022.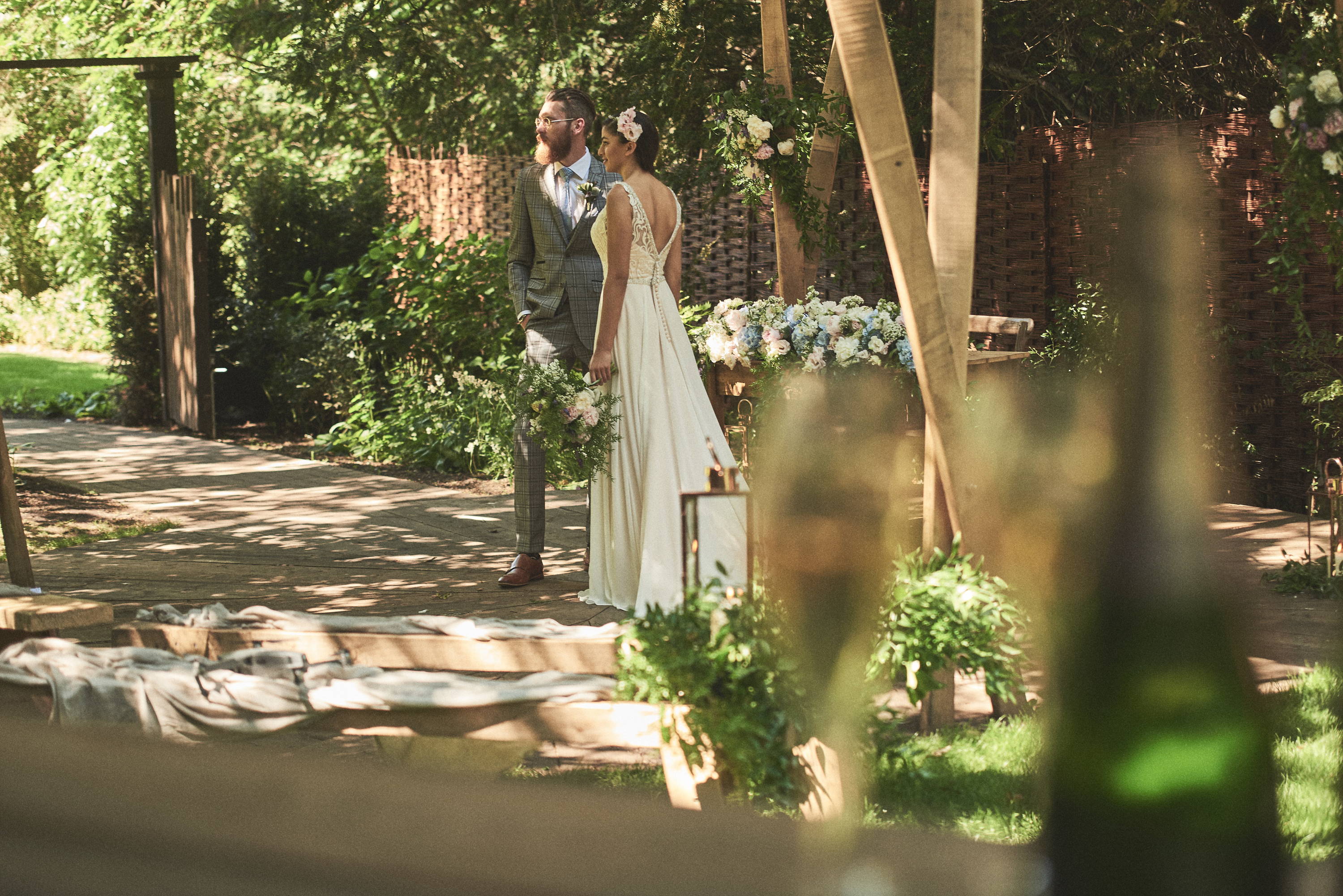 1. Garden's and Greenery-Themed Weddings
One of the biggest booming trends to emerge recently is "back garden" or nature-themed weddings, with wedding venues which have areas resembling enchanted gardens becoming some of the most popular options.  
This inside-out style of wedding that begins inside and ends outside in a natural setting grew amongst couples who were set to marry during the open-air messages of last year and it has trickled through into 2022 with couples throwing open the backdoor and incorporating décor that flows seamlessly from indoors to outside, adding more elements of whimsy, fantasy and nature into the full day.  
This style of wedding theme has become such a big trend for 2022 that Etsy have reported a 124% increase in searches for terms related to garden and natural themed wedding decorations and items.  
Whereas we here at Master Debonair have seen an increase in requests for olive tweed suits and sage coloured tie sets. 
Gone are the days when people are living for the weekend and are eagerly awaiting their Saturday plans with bated breath also, the wedding and occasions industry are facing a huge backlog of pending ceremonies which were delayed due to the restrictions of 2020 and 2021 so we're seeing a huge surge in couples opting to have a week day wedding and it's a 2022 wedding trend we simply can't ignore.  
Whilst they may come with a little extra concern surrounding the availability of your guests, there are number of benefits to be reaped when opting to wed on a Wednesday (or any other mid-week day) as you may find that suppliers and venues offer lower booking rates and have better availability.  
3. E-Vites & Virtual Save the Dates
After so many couples were forces to make multiple amendments to their wedding date throughout 2020 and 2021 there has been a sudden surge in couples choosing to send e-vites and virtual invitations, with designers receiving an influx of requests for digital invitation designs.  
Whilst there's still a level of romance and tradition held in sending physical stationery invitations that will never be replaced, virtual wedding invitations are a great choice as they're accommodating for any potential last-minute changes that may arise, can be way more budget-friendly and can be much more sustainable if that's something that's important to you.  
4. Colourful or Bold Patterned Suits for Grooms & Groomsmen
Over the past few years especially, we've seen an abundance of couples take a large step away from the traditional wedding suits and opt for bolder, more heavily patterned suits for the men involved in the wedding.  
Like brides selecting specific colour dresses for their bridesmaids, opting to veer away from the classic black or grey suits and go for suits with a more alternative colour or pattern is a great way to have the groom and groomsmen fit better within the chosen theme or colour scheme of the wedding.  
Some of our most popular suits so far in 2020 have been bright blues and tans with light pattern running throughout, with some couples opting for mix and match options that well and truly push the boat out when it comes to defying tradition. 
Whist we know we mentioned earlier that the affinity for big wedding celebrations making a return has become increasingly clear over the past few months so, this final trend almost goes against that completely.  
During lockdown and the restrictions that ensued after, there was a distinct rise in couples choosing to elope and host small, intimate ceremonies with just a few close friends and family members in attendance as they were forced to adapt to guest limits and other limitations they faced.  
This trend has well and truly taken roots within the minds of those who are planning their 2022 wedding and we suspect we'll see an even bigger increase in these special and intimate weddings this year, despite the eradication of any restrictions.  
Wedding Suits at Master Debonair
Here at Master Debonair, we pride ourselves on being one of the leading purveyors of menswear in the UK offering some of the finest 3-piece suits, best mens formal footwear and accessories and a one-of-a-kind wedding service that will have the groom standing as the centre of attention in one of our Private Showrooms, complete with beer, snacks and an in-house tailoring service that will ensure everything fits perfectly and have any gent feeling their best.  
Master Debonair Men's Casualwear