The well groomed guide for your wedding day
---
Planning a wedding is one of the most stressful milestones to plan, however, we at MD are going to make one part a bit easier for you, with our guide to the perfect suit for your wedding. There are a number of things to think about when planning your wedding suit:
Where is your wedding venue? (Outside/abroad/inside)

What is your wedding theme (Modern/Traditional)

What is your colour scheme? (Flowers/Bridesmaid dresses)

When is your wedding? (Summer/winter)

Do you have a budget?

What are your groomsmen wearing?

Shoes! Remember to plan shoes to complement your outfit.

Think about your pocket square and tie combination to match your suit.

Are you wearing a buttonhole?

Any Accessories? A tie clip or pocket watch for example?
These are just a few ideas to think of before you go shopping!
---
---
You don't have to stick to a three-piece suit, mix and matching is a favourite at MD. Here is Sartorial Chris in the Fratelli Navy and Fratelli Grey waistcoat. Both colours complementing each other by contrasting dark and light tones. Add a colourful tie to add a brighter hue to your wedding day attire. If you're the groom you want to stand out. Think about a mix and match while your groomsman wears the colour coordinated three-piece suit, that way you and your groomsman party will all match, but you can still stand out.
---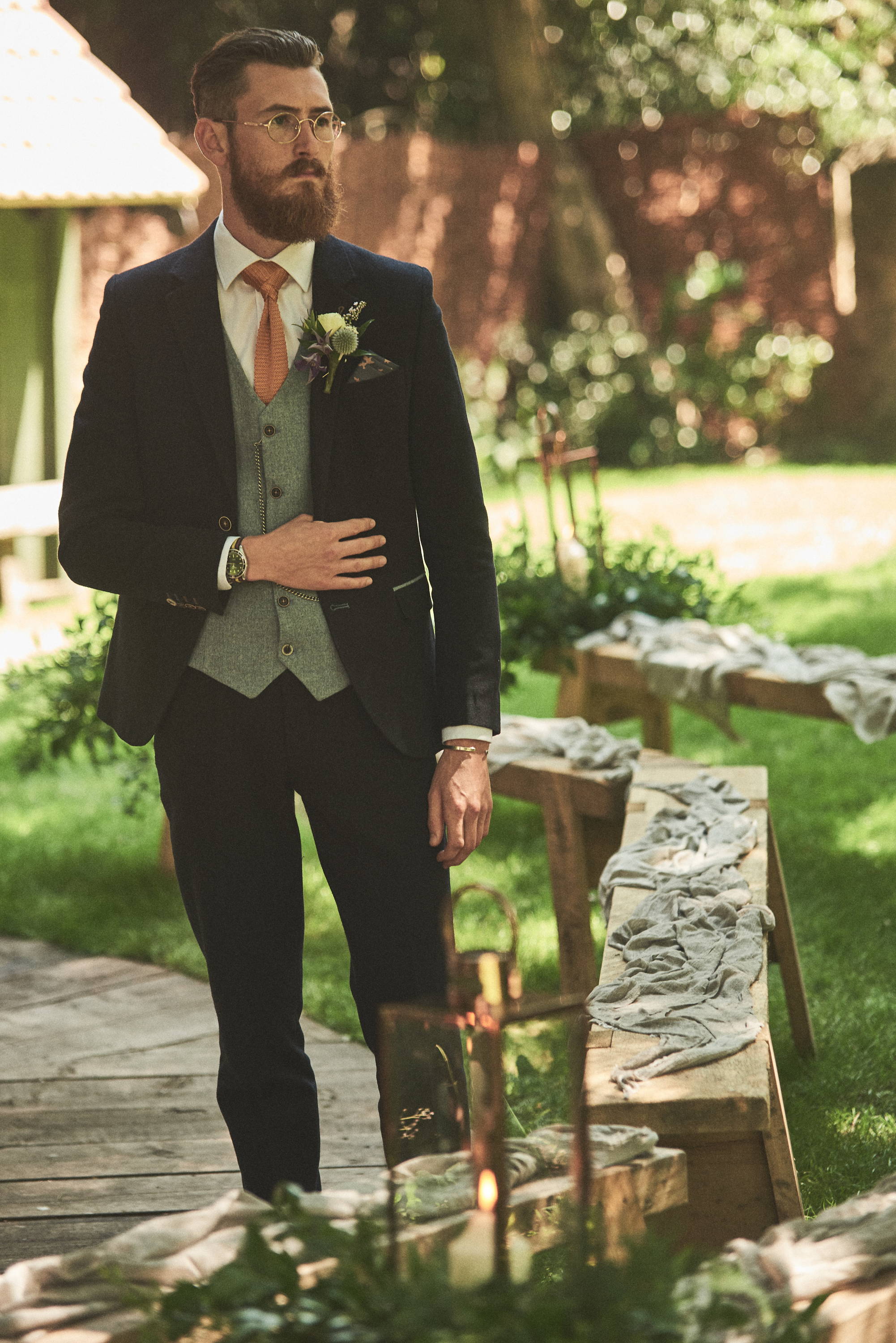 ---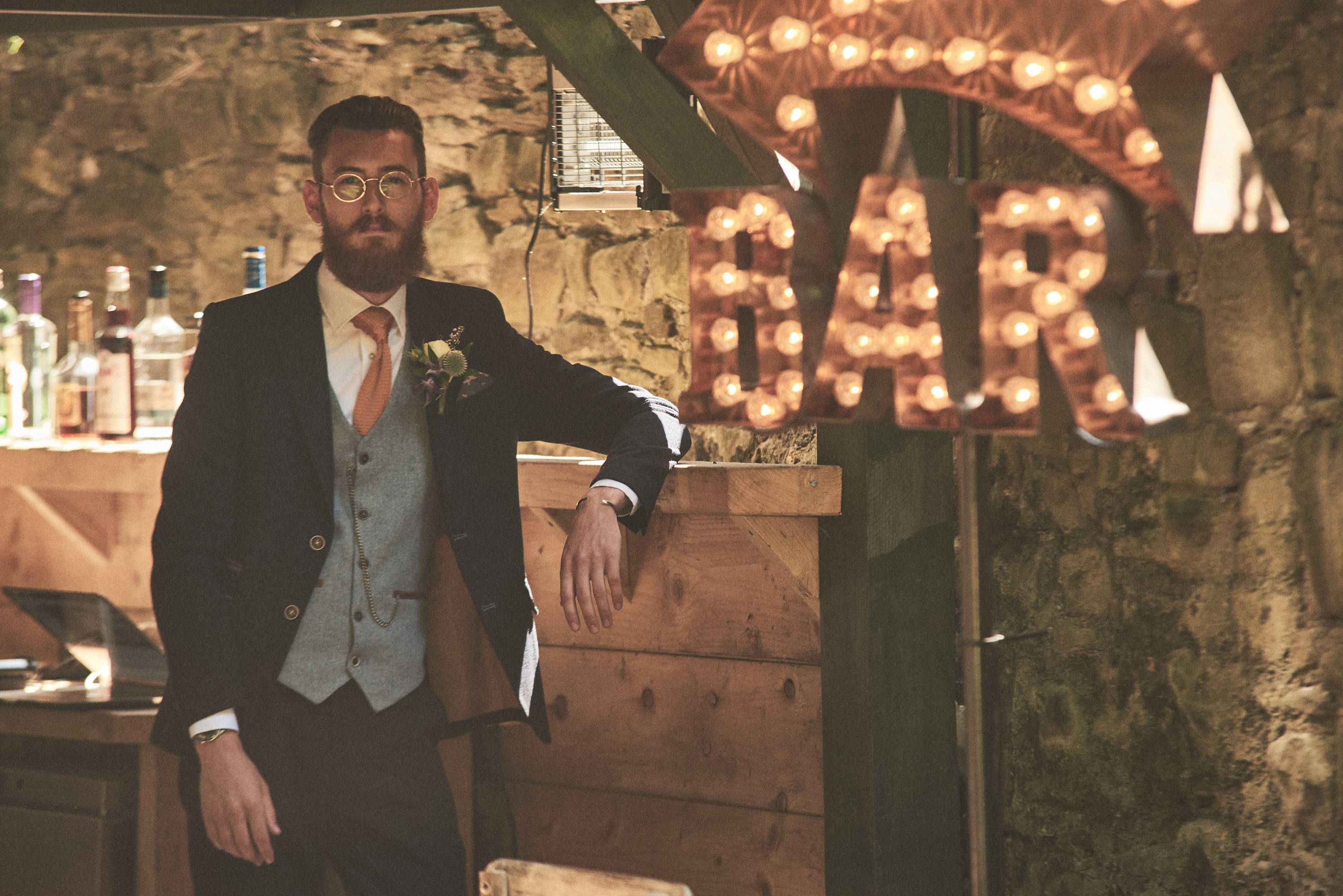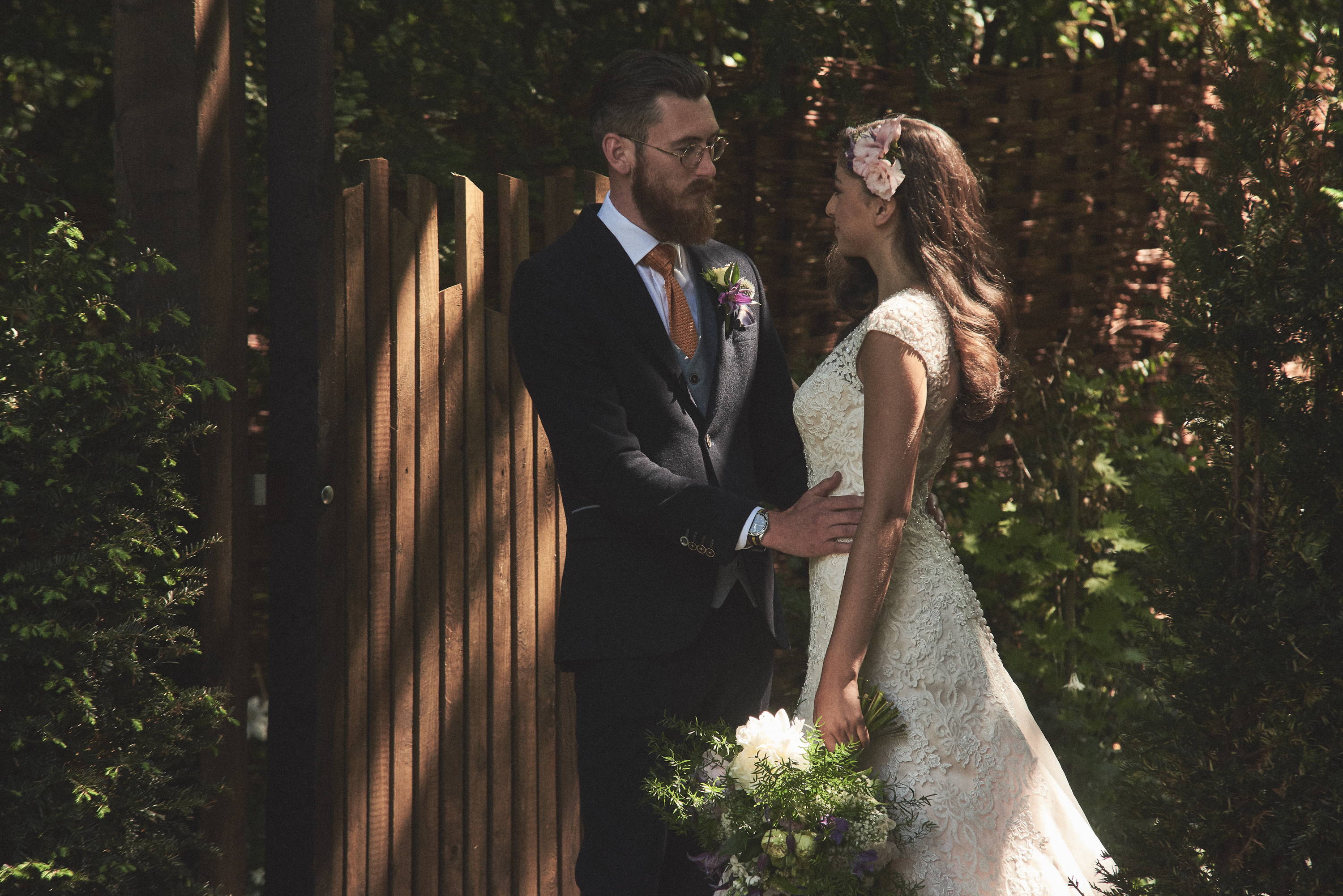 ---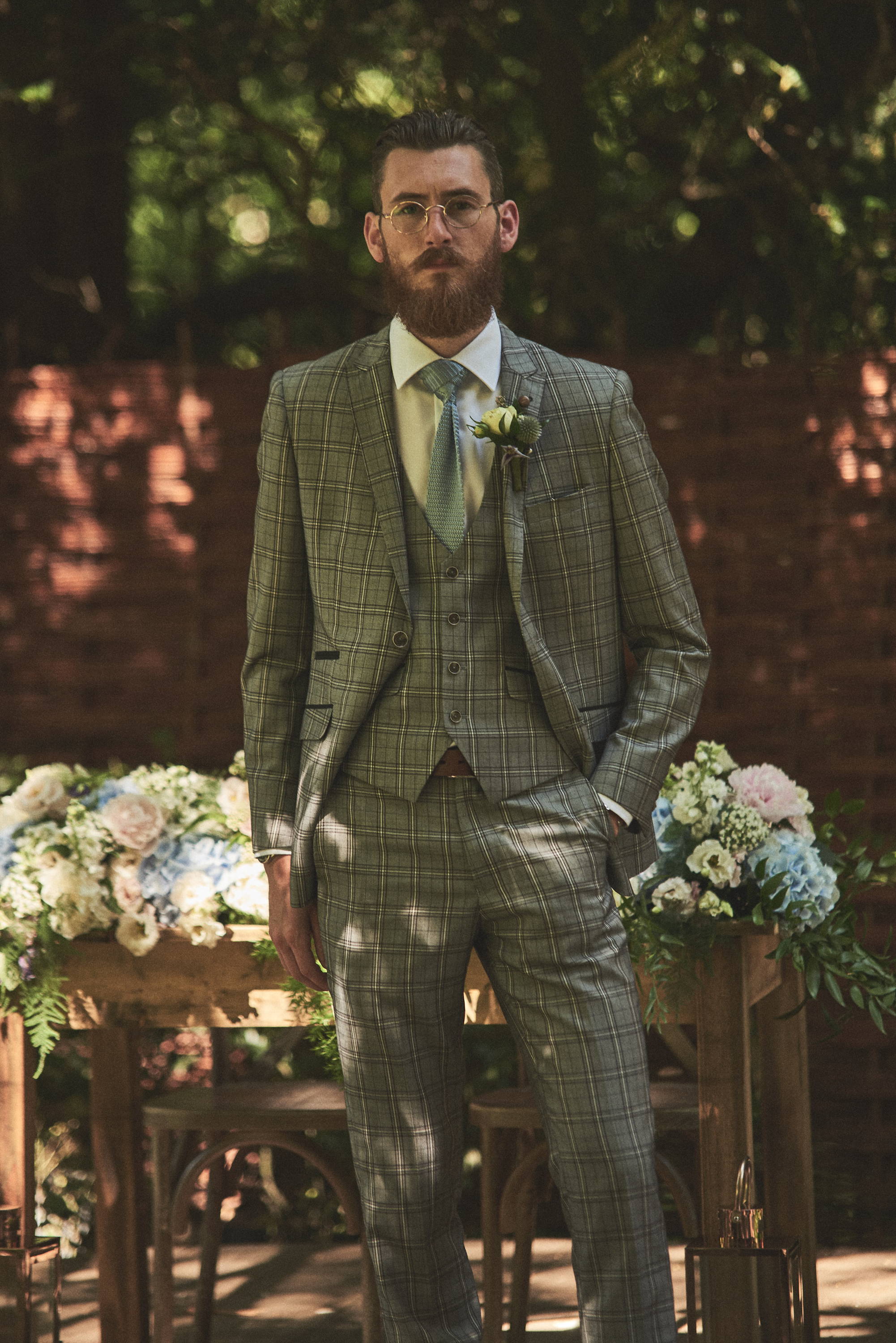 ---
A more traditional styling with the Robert Simon grey check. The grey suit is a light hue to wear on your wedding day, perfect for a summer wedding. The light blue tie colour matches perfectly for an effortlessly stylish groomsman look. Details are also important, make sure your floral buttonhole accompanies you suit favourably.
---
---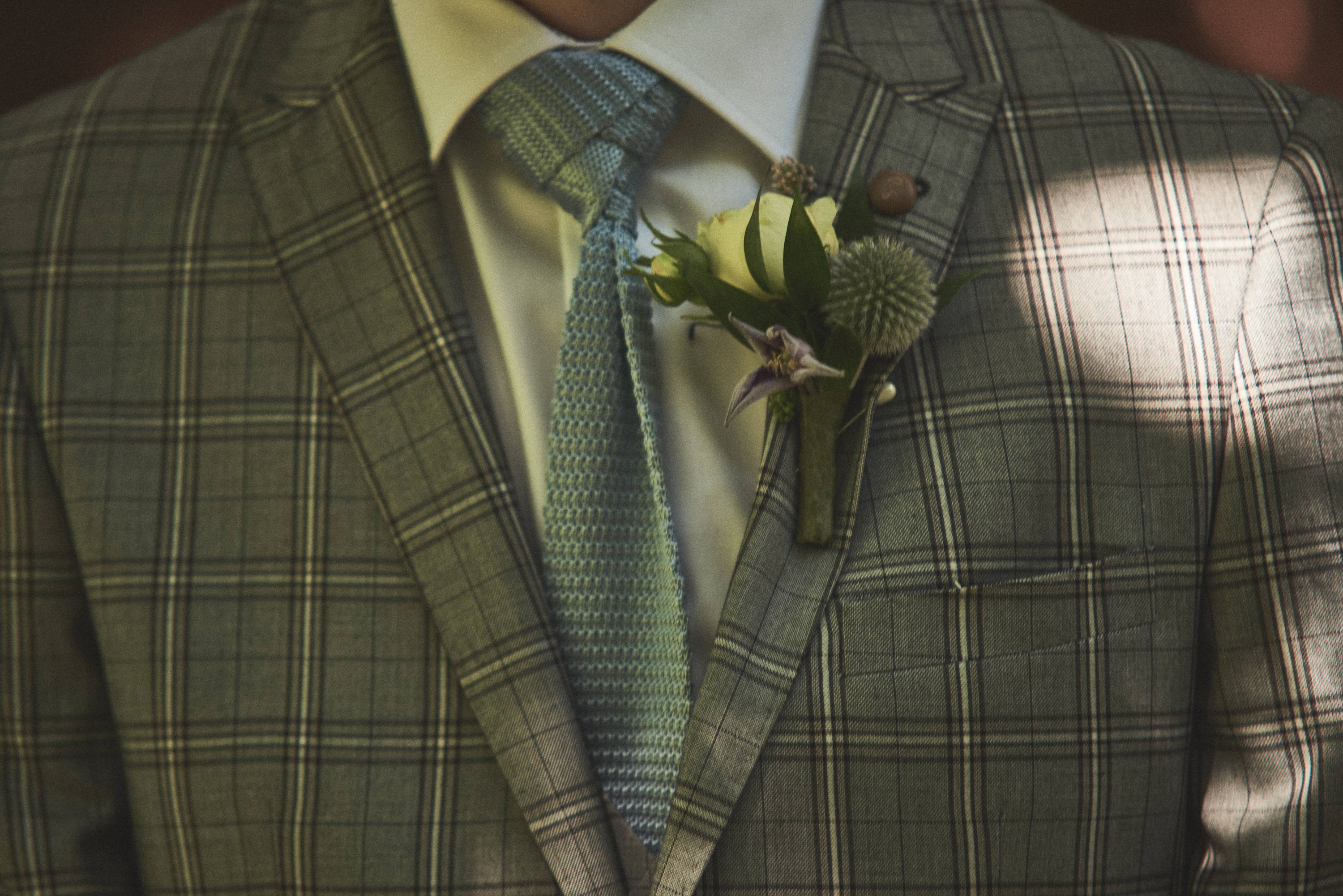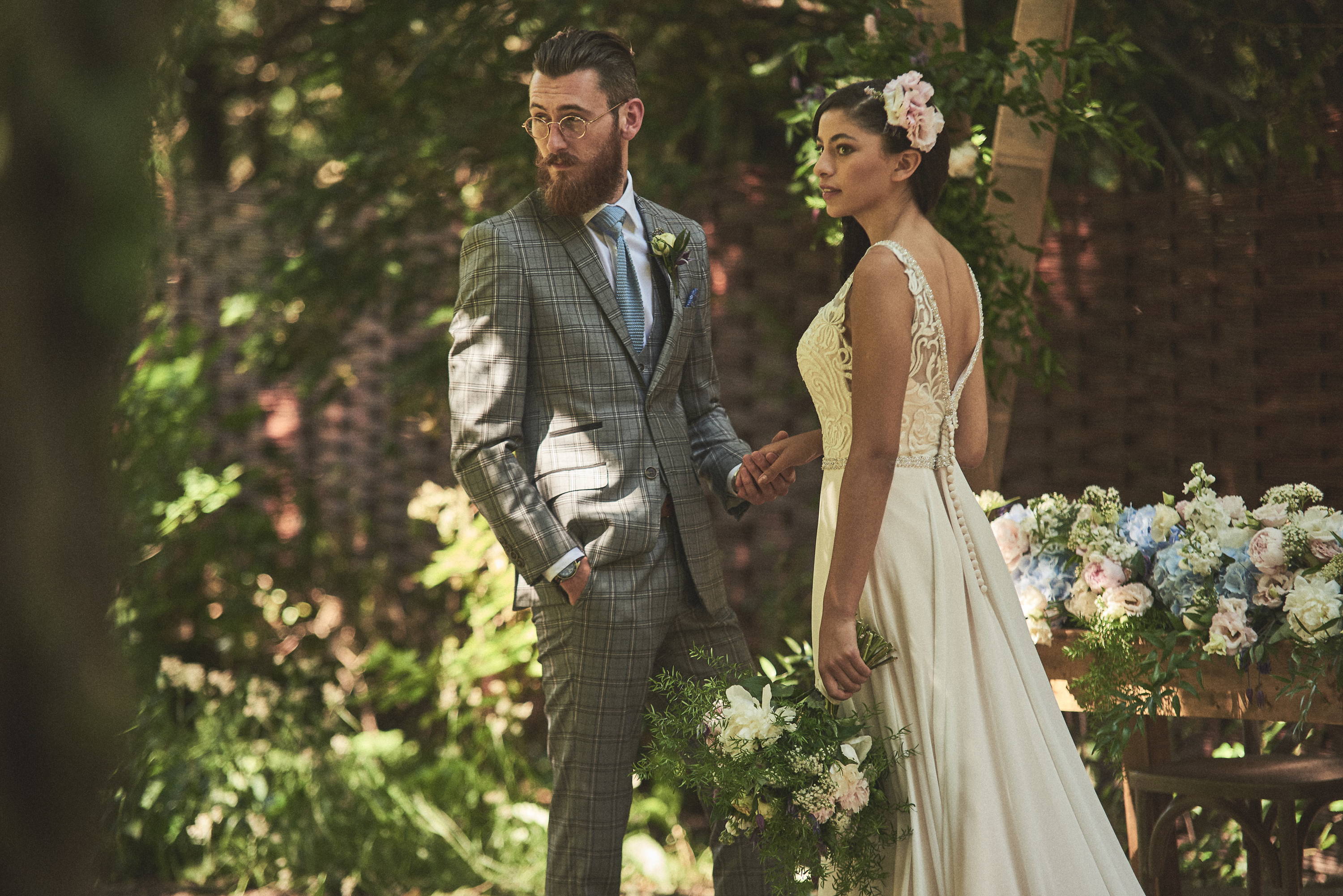 ---
---
The navy subtle check is perfect for a winter wedding or a more traditional wedding in a classical setting. Complemented effortlessly with a gold tie, matching the bronze suede pockets, both within a similar colour palette. Accessories are also important, add a pocket watch to emphasise the traditional English styling.
---
---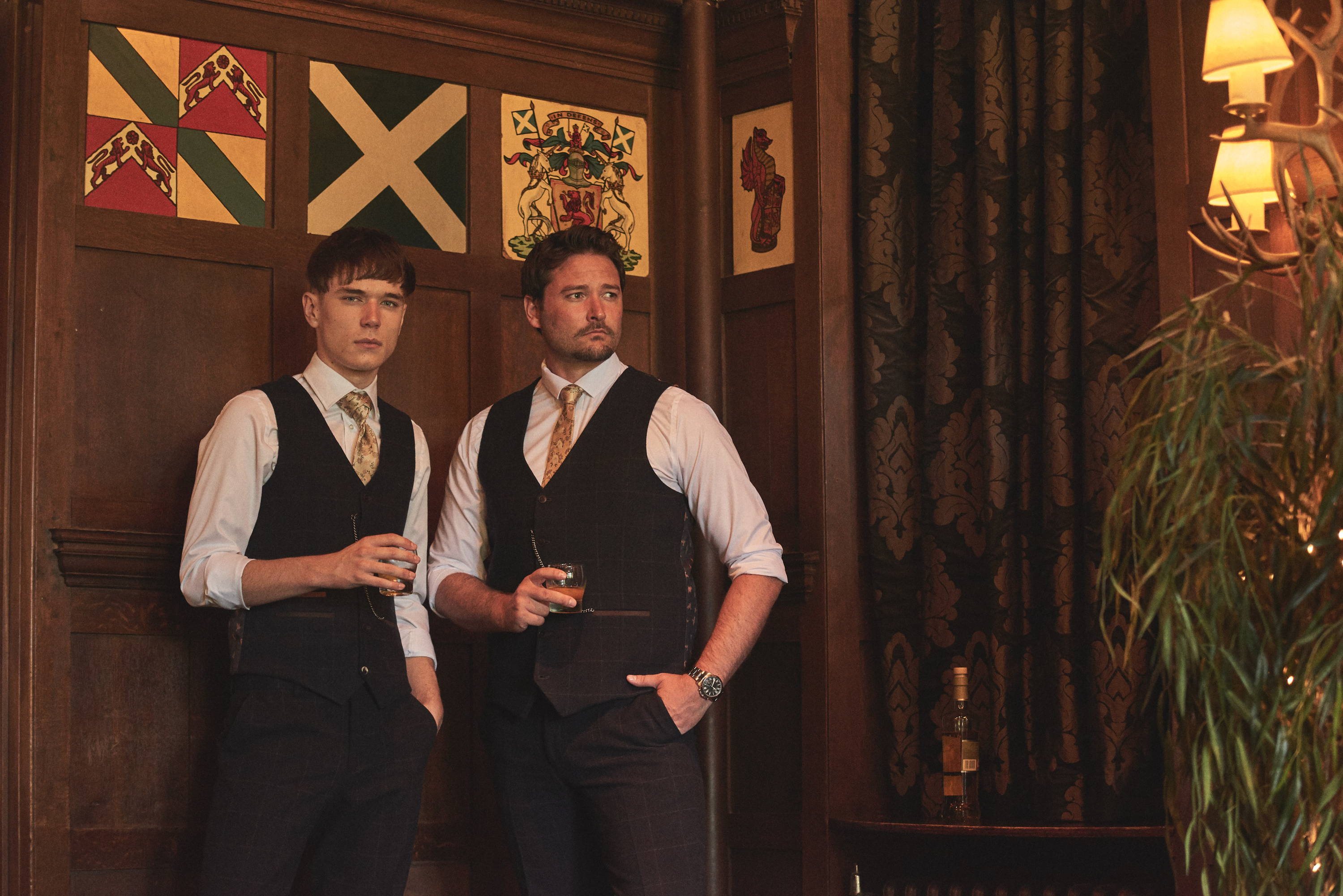 ---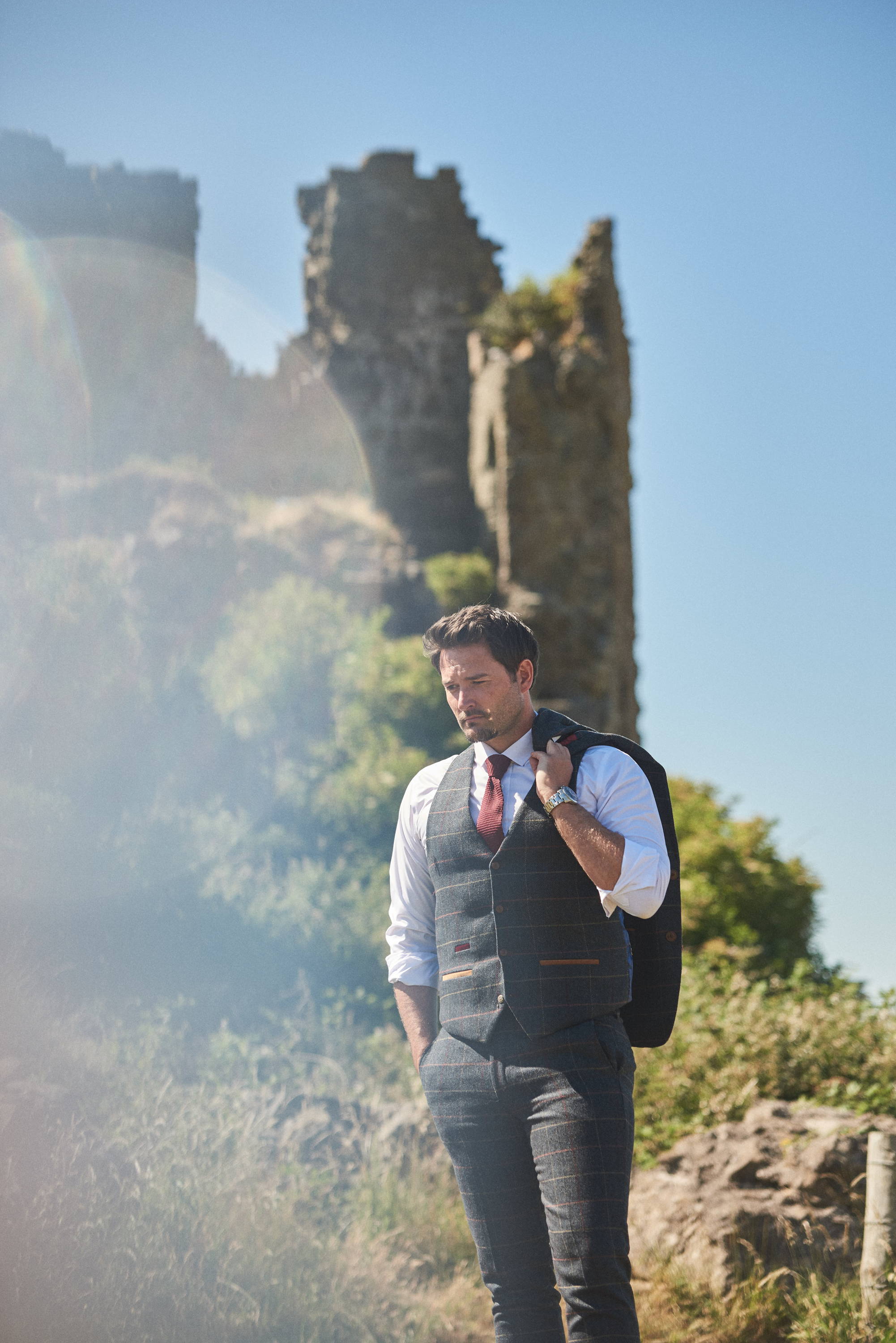 ---
If you want a more daring, dark hue, the Navy Eton is perfect. The check is more bold than the subtle Fratelli suit which has a look that stands out. The red lining matches the red satin tie, so the look complements each other. Think about matching your tie with your groomsman - that way your groomsman party will be coordinated.
---
---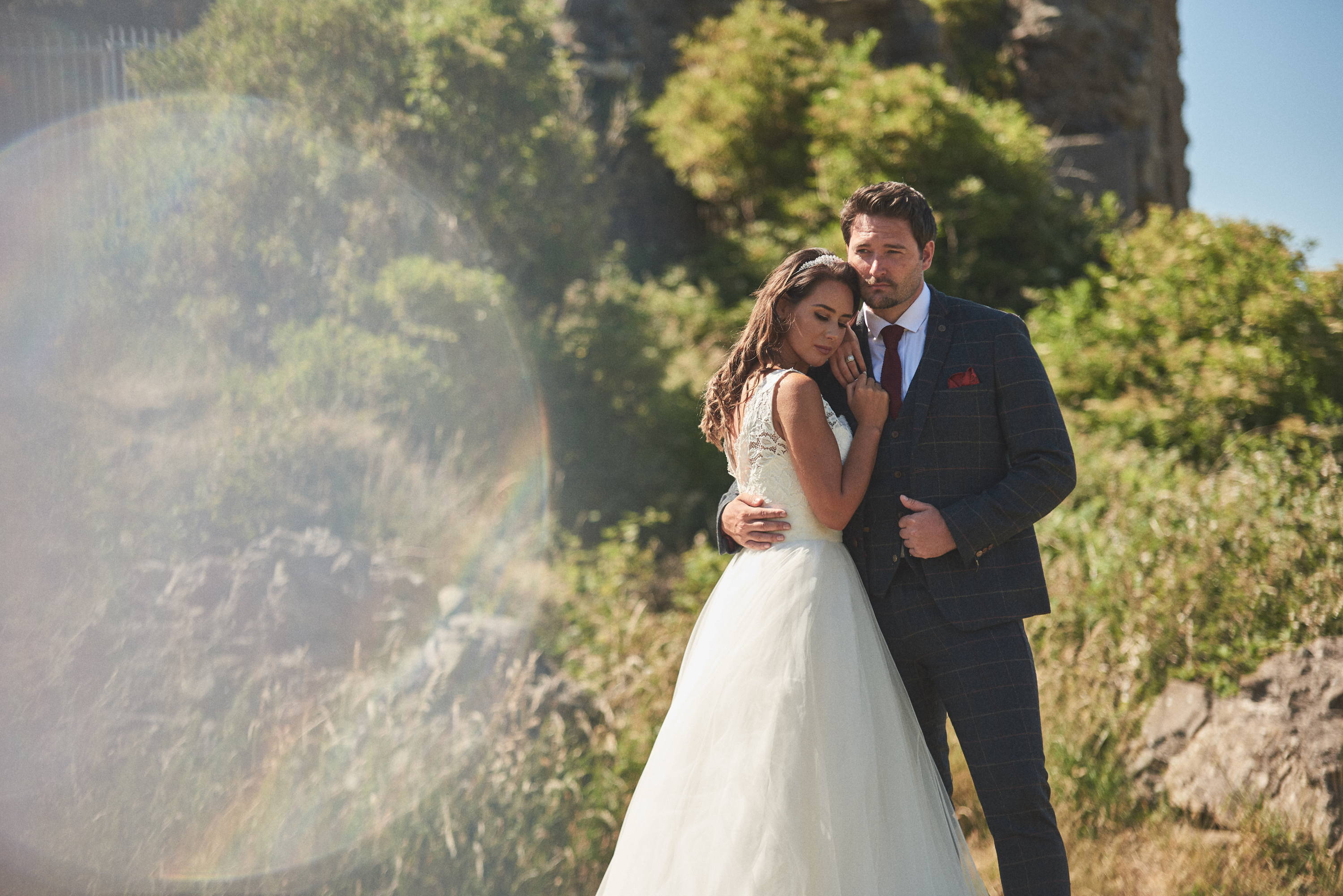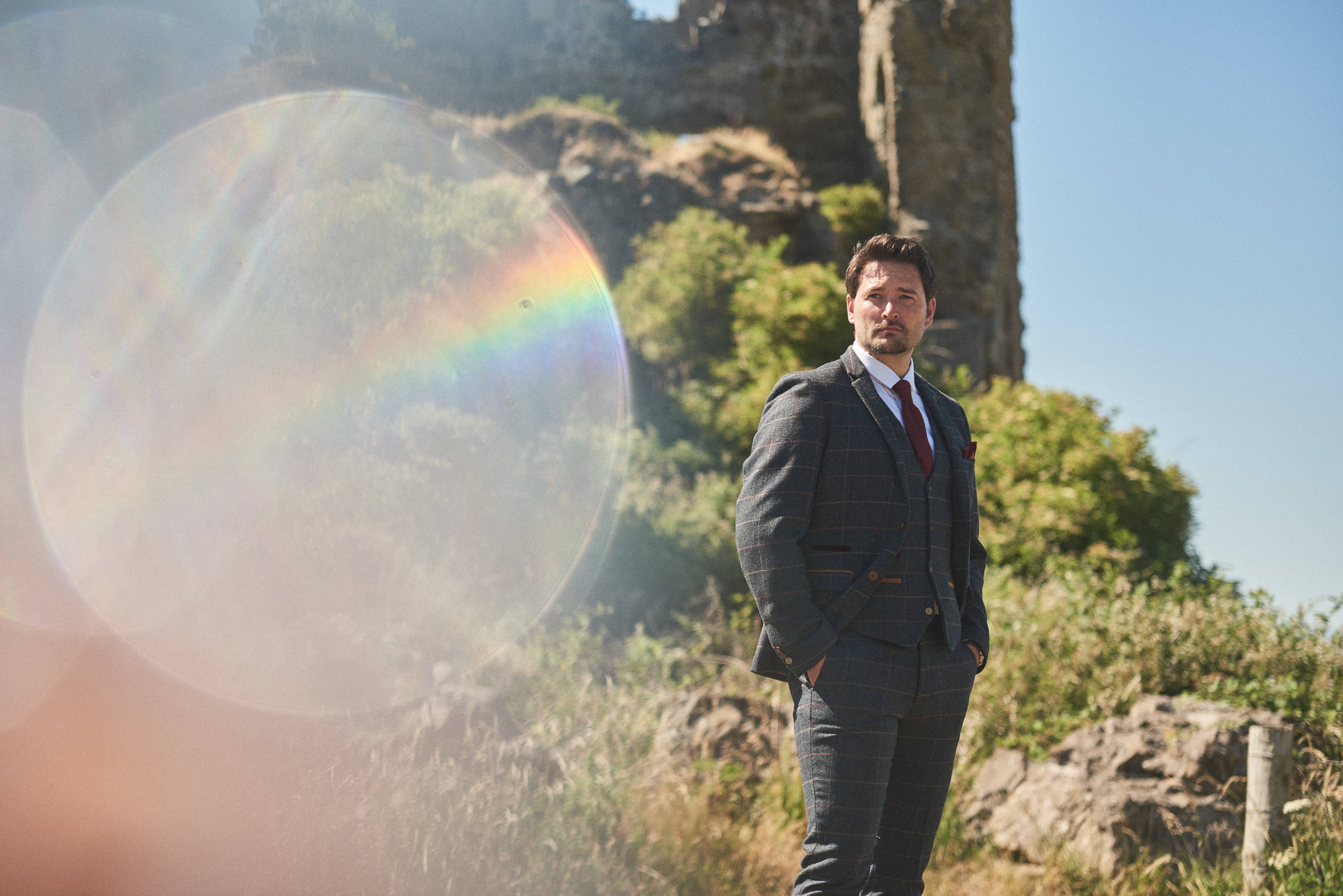 ---
---
Another suit perfect for your wedding day is our cream check Harding. You will look sartorially elegant in the cream. A perfect colour for a summer wedding with a subtle check. Remember to keep your tie and pocket square matching so that they complement the colour of your suit.
---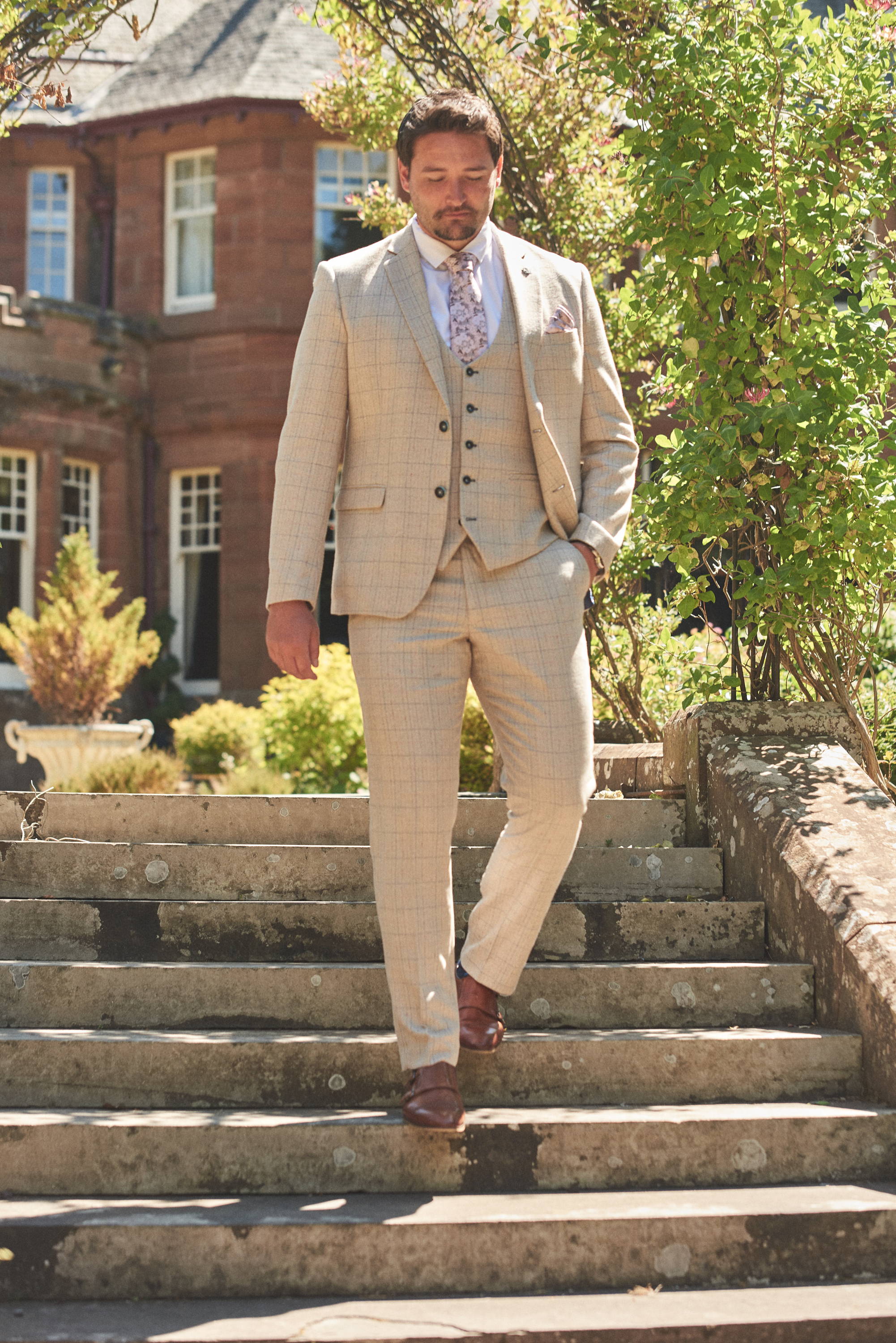 ---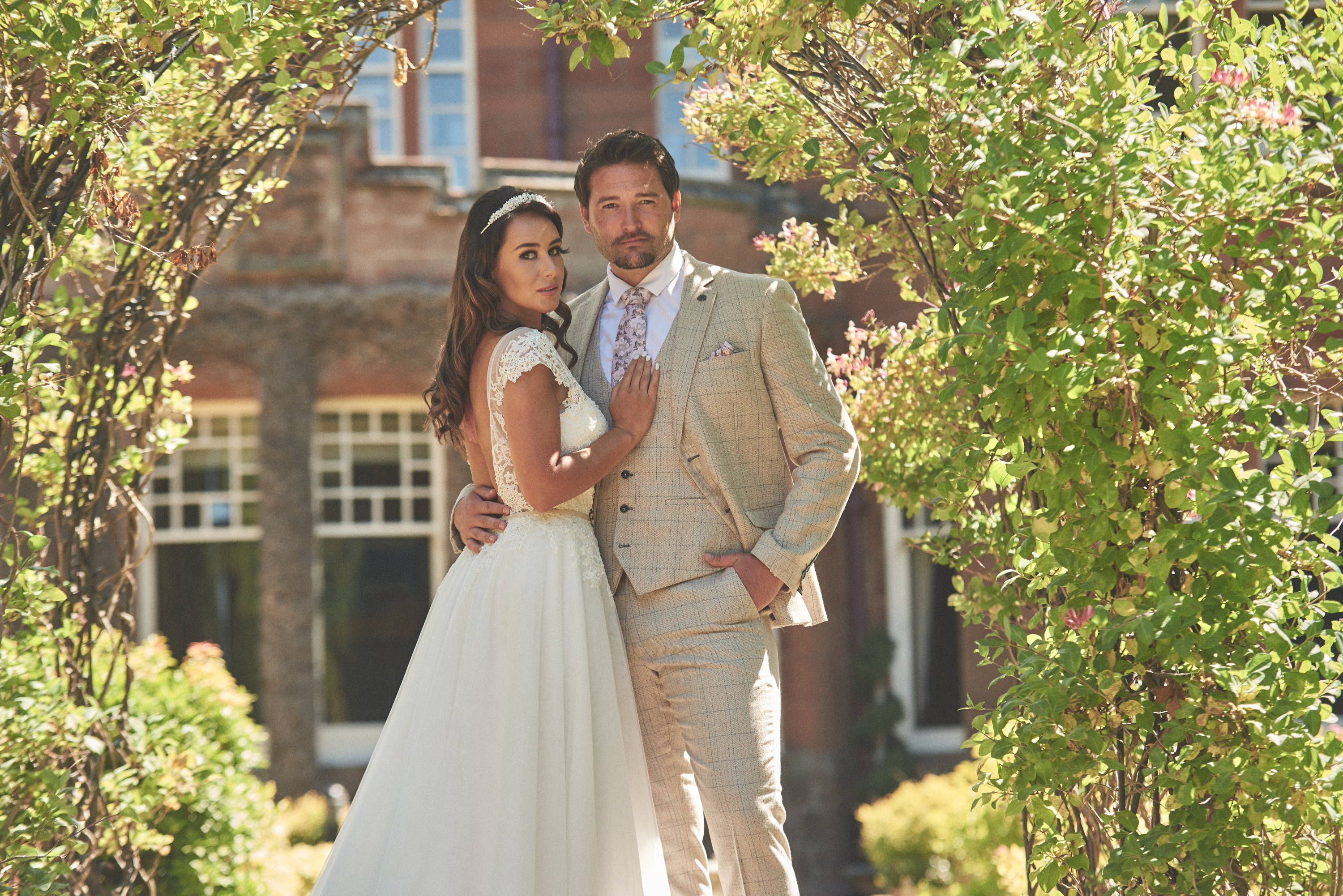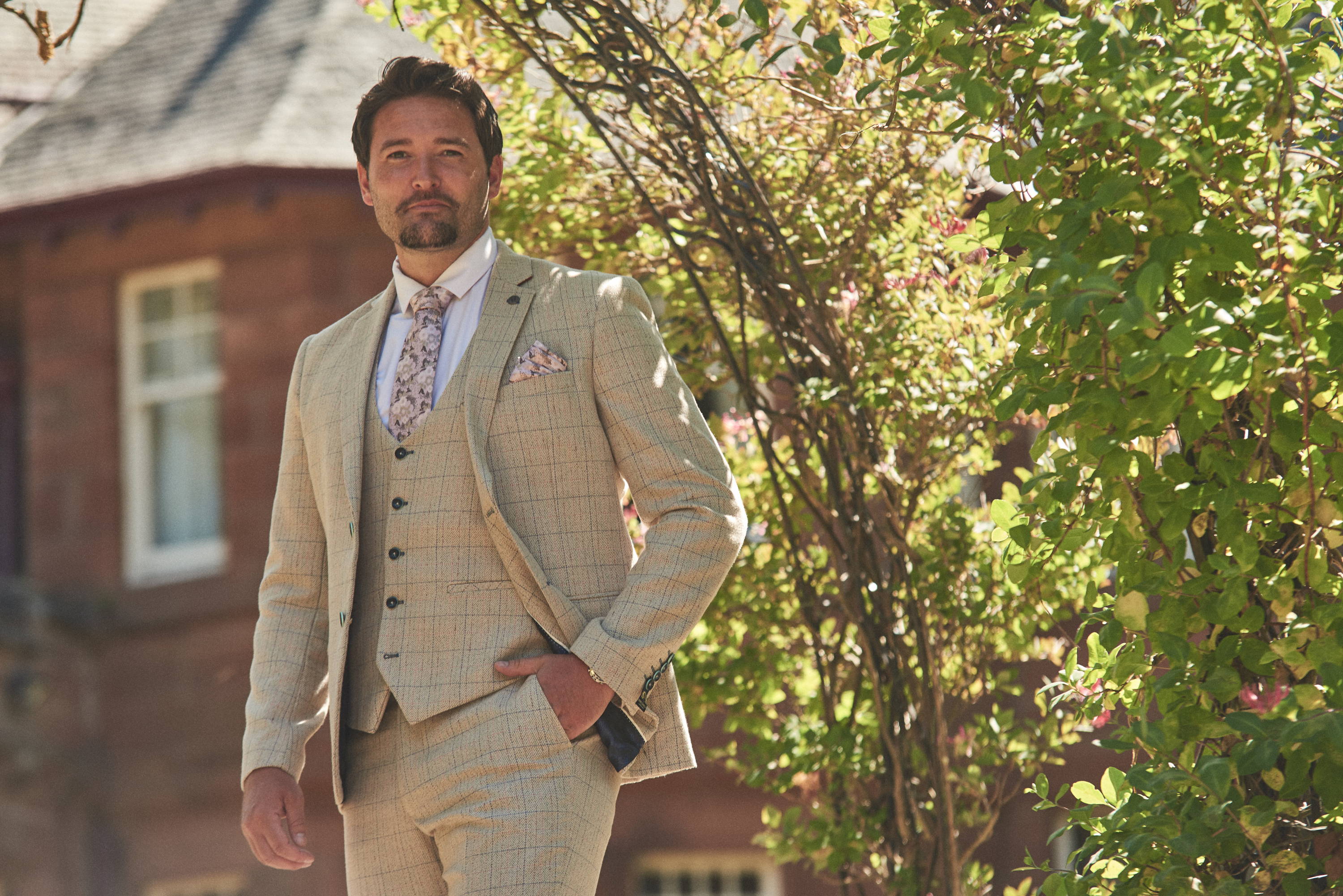 ---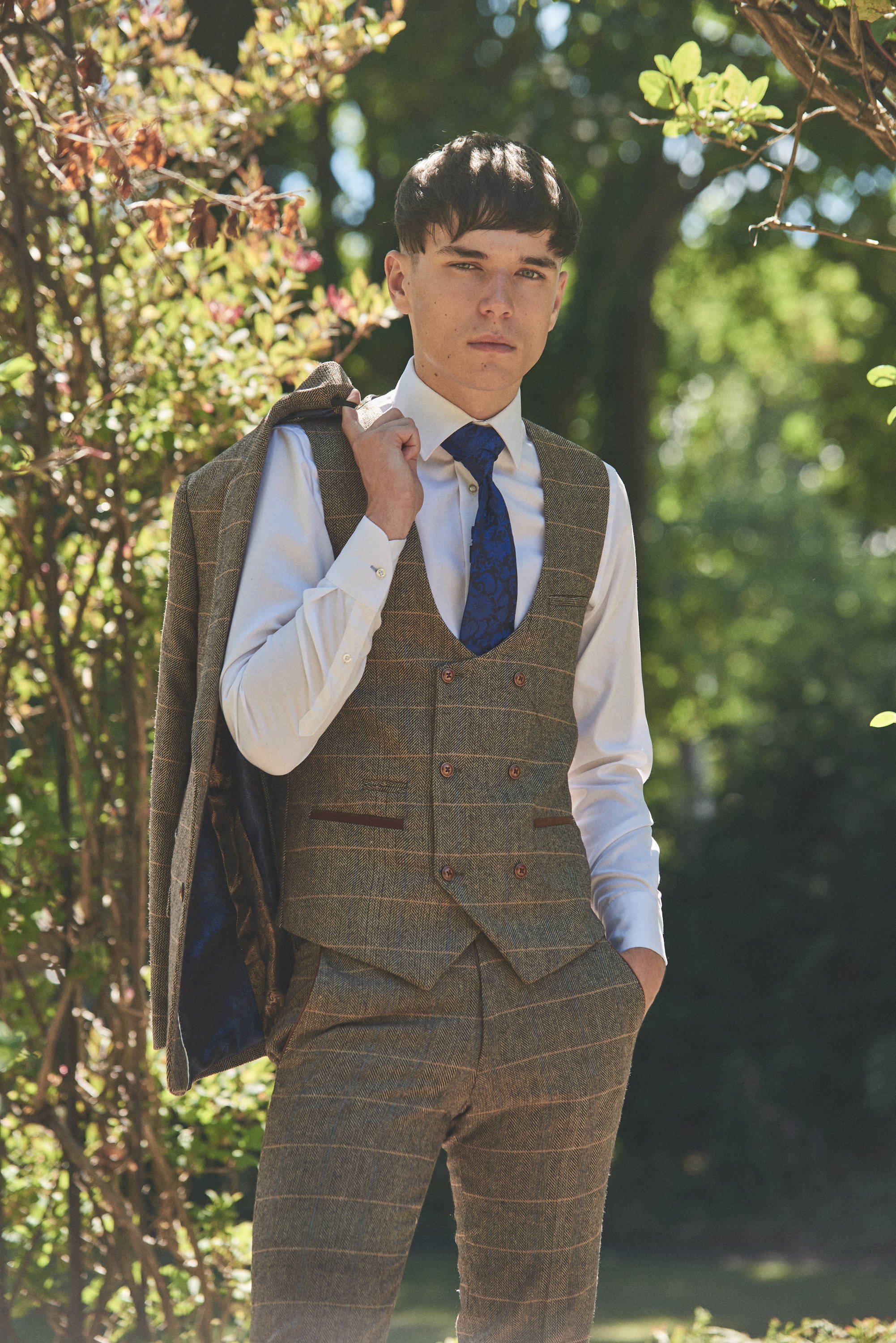 ---
A tan check has a traditional etiquette about it. The dark hues complement each other as the navy separates the tan and white colours.
---
---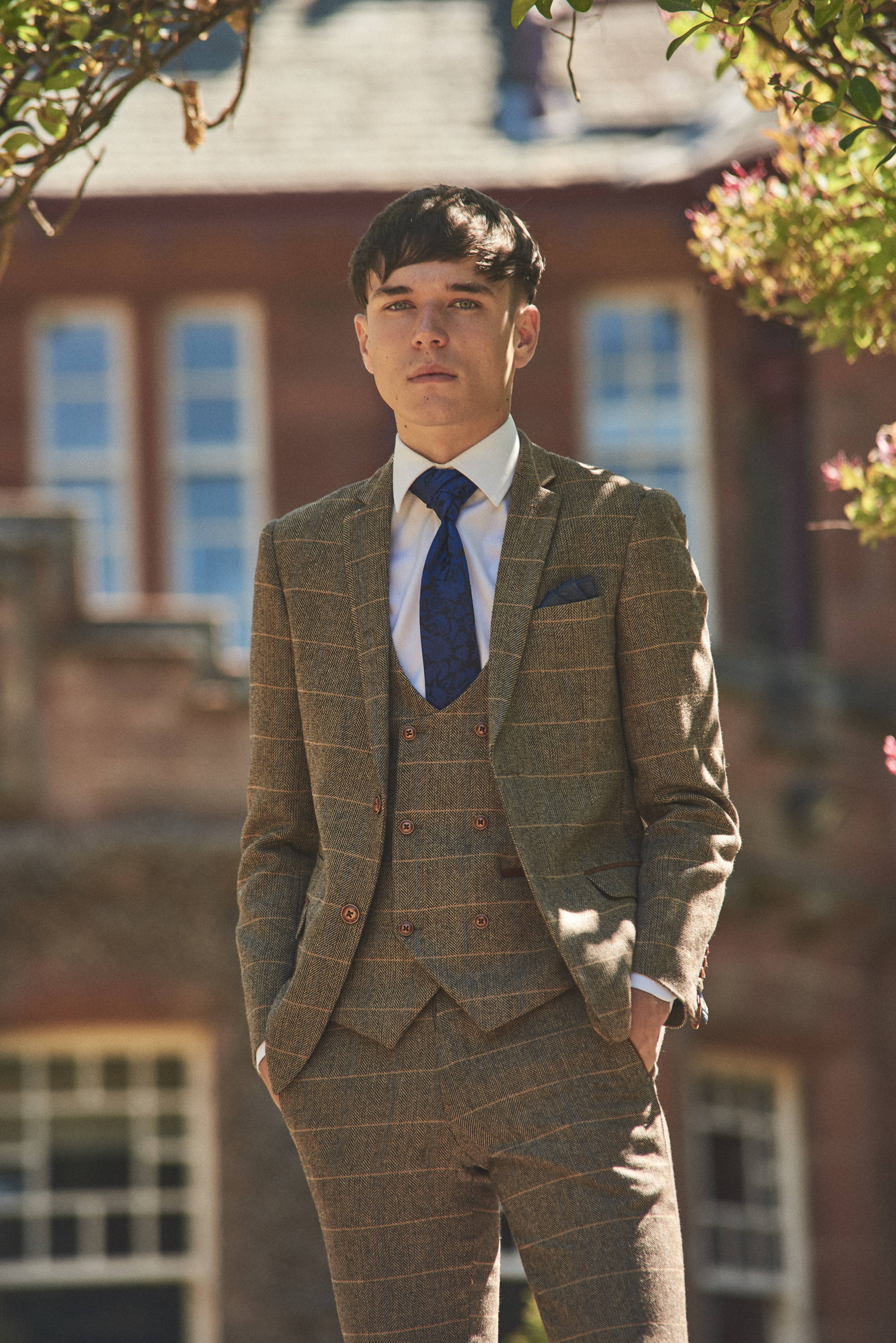 ---
---
Looking immaculately tailored in the Scott Grey. A dark grey is also an option, again with a check pattern. The sleeves rolled up look effortlessly stylish if you plan to have an outdoor wedding in the sun and fear you will be too hot.
---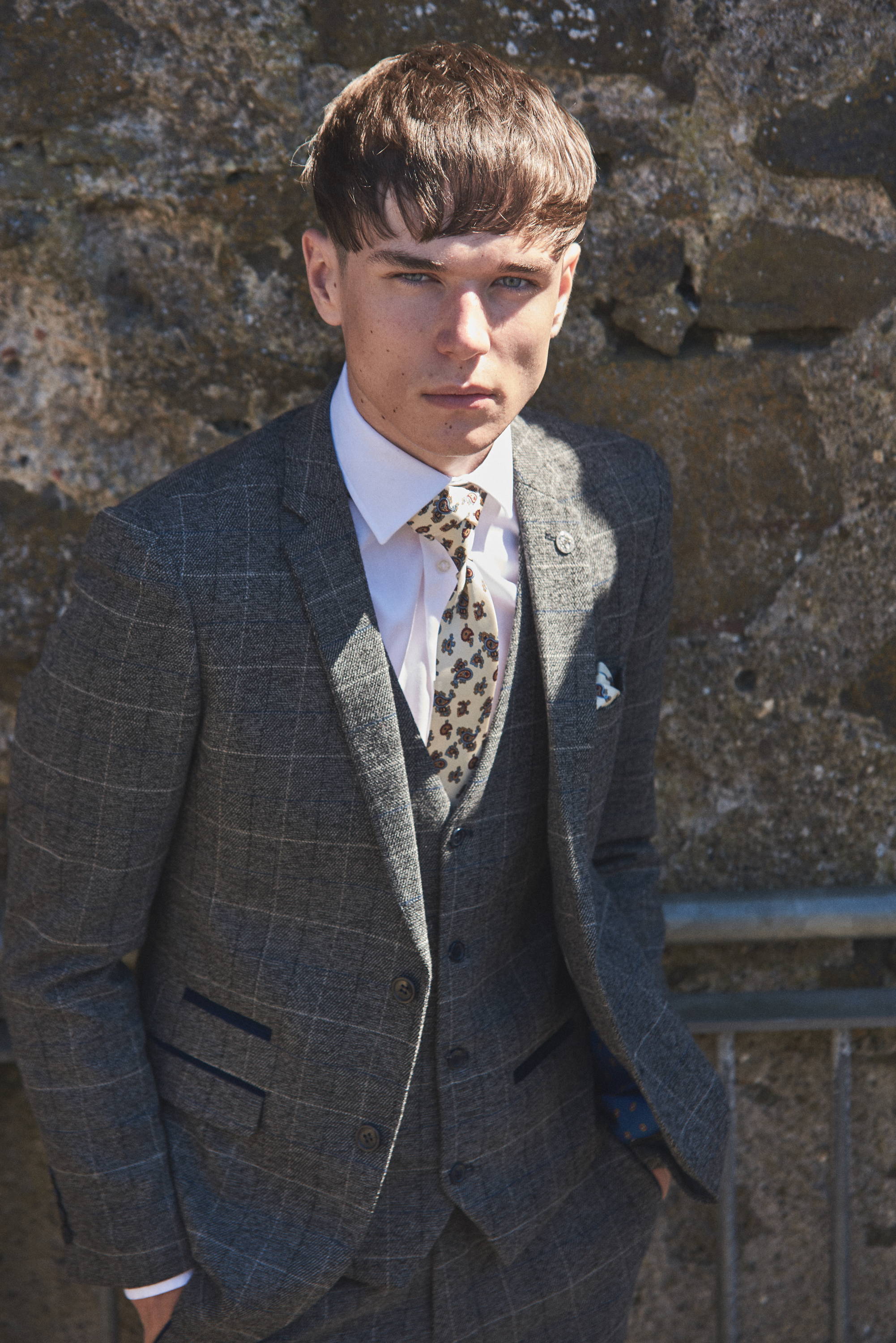 ---