---
what to wear to your mates wedding
Wedding season is almost in full swing, and getting the style of dress right can be tricky. With vague 'black tie', 'stylish' or 'glamorous' dress codes being your only key, it can be difficult to discern the type of suit that will be most appropriate for the wedding you're attending.
If you're feeling lost, fear not. We've put together this short guide to help you decide which type of suit will be most fitting for your friend's wedding. Trust us, we know what we're talking about.
---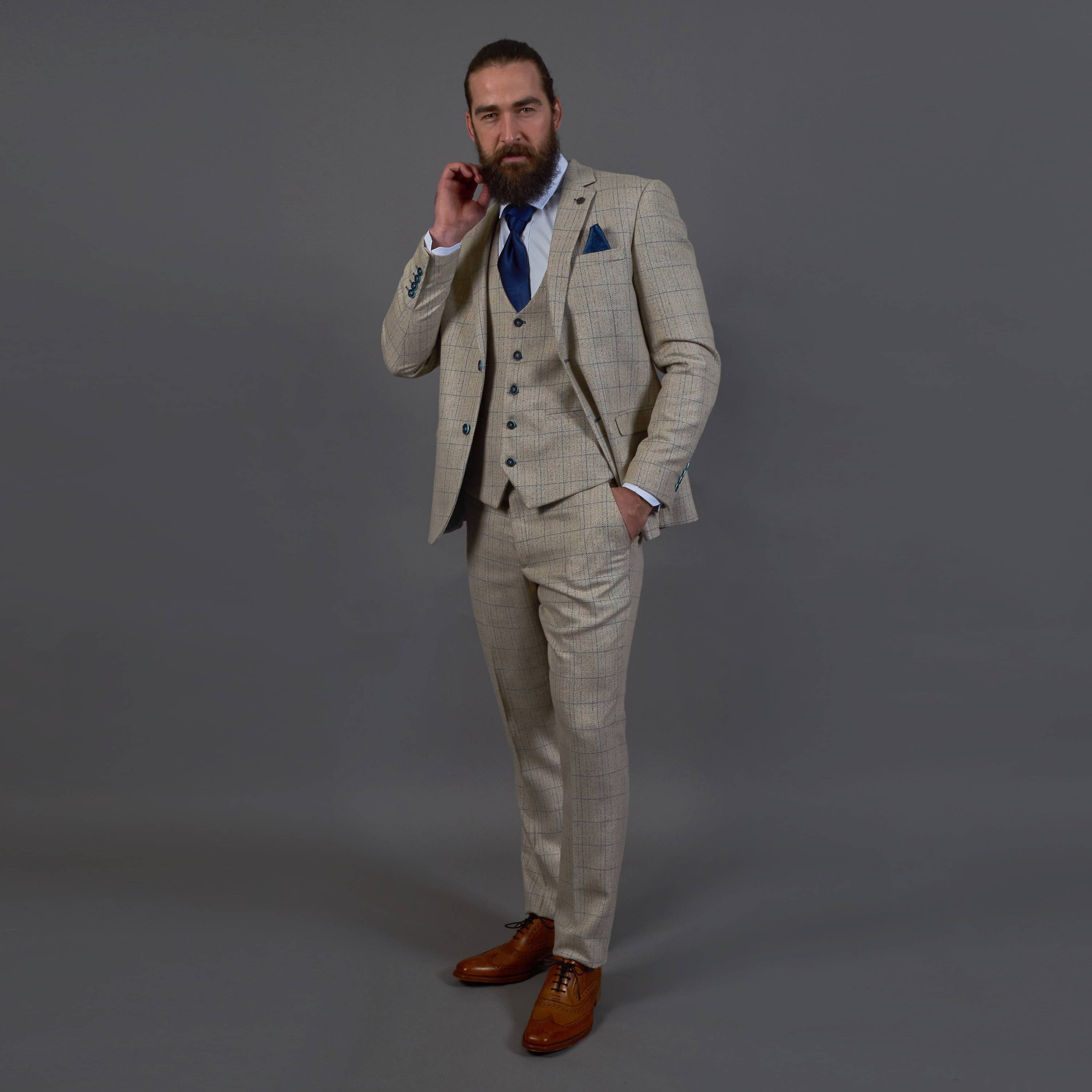 ---
the spring/summer wedding
marc darcy harding cream tweed style suit
Spring/summer weddings call for lighter colours and less weighty fabrics. This cream Marc Darcy suit is the perfect fit for a wedding on a warmer day. Pair with a bright white shirt in a loose cotton fabric for the ultimate breathable wedding attire. This suit is so versatile, coming in two or three-piece options (it looks great without a jacket too!) and matches well with lots of colours, meaning you can really make it your own with your accessory choices.
---
---
---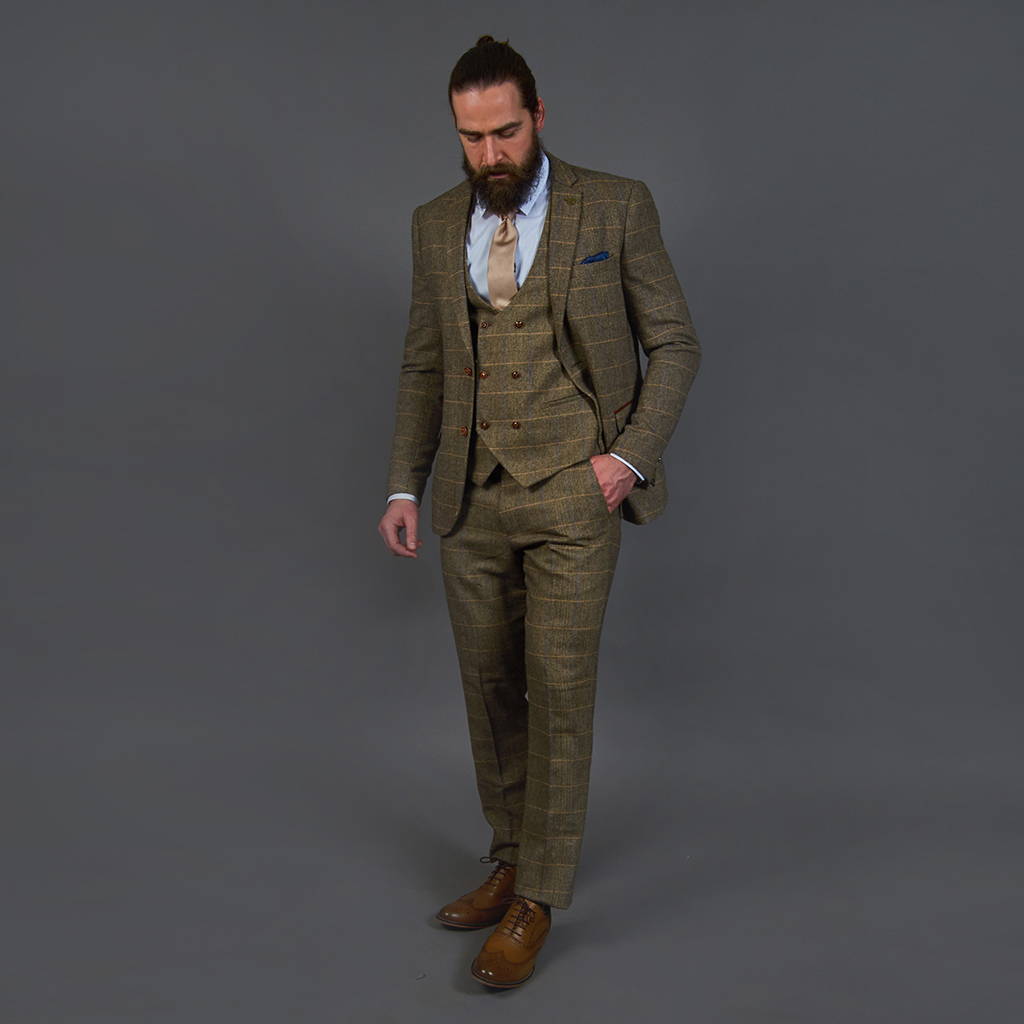 marc darcy ted tweed herringbone check suit
For an autumn wedding, a warm tan is the ideal hue to go for, and the greens and yellows that pop out in the check of this suit are great autumnal shades too. As the fall season can bring showers, pair your suit with the Master Debonair black and wooden umbrella to ensure you stay warm and dry.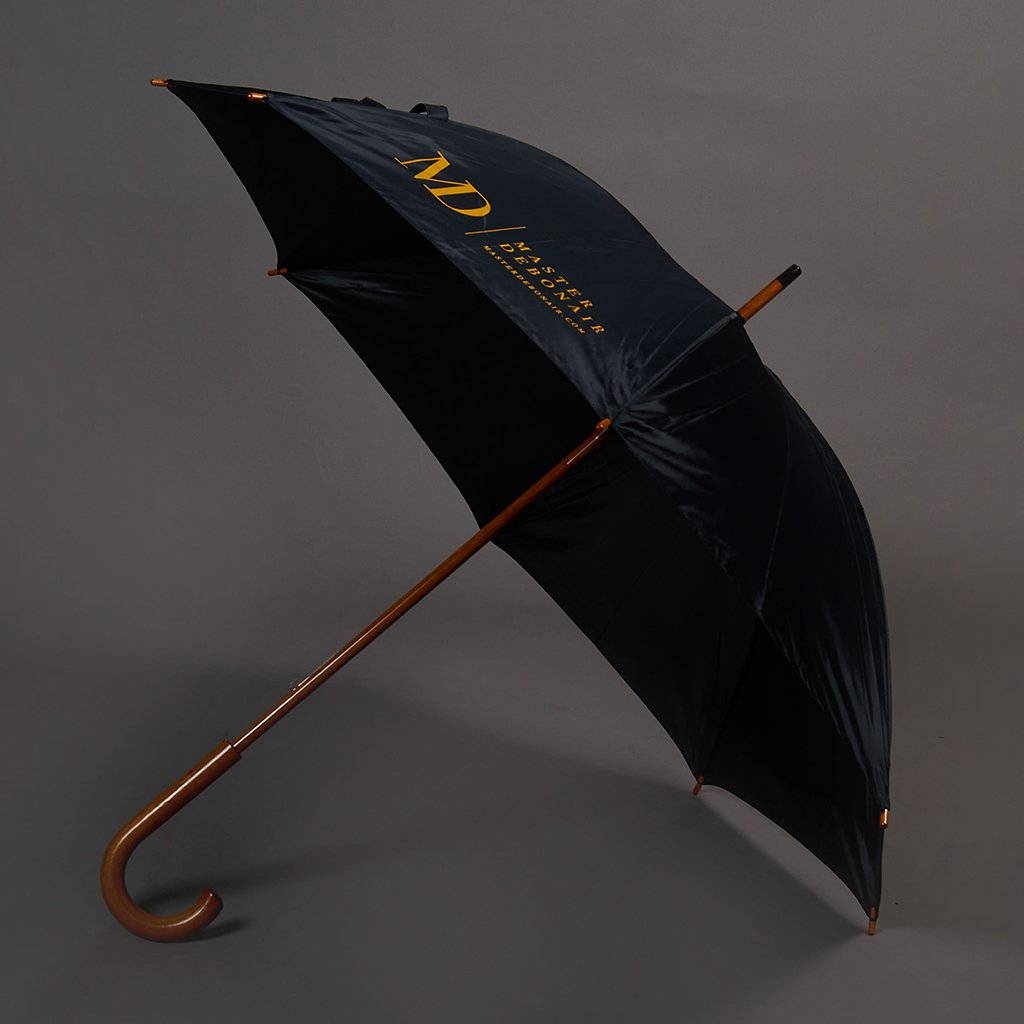 ---
---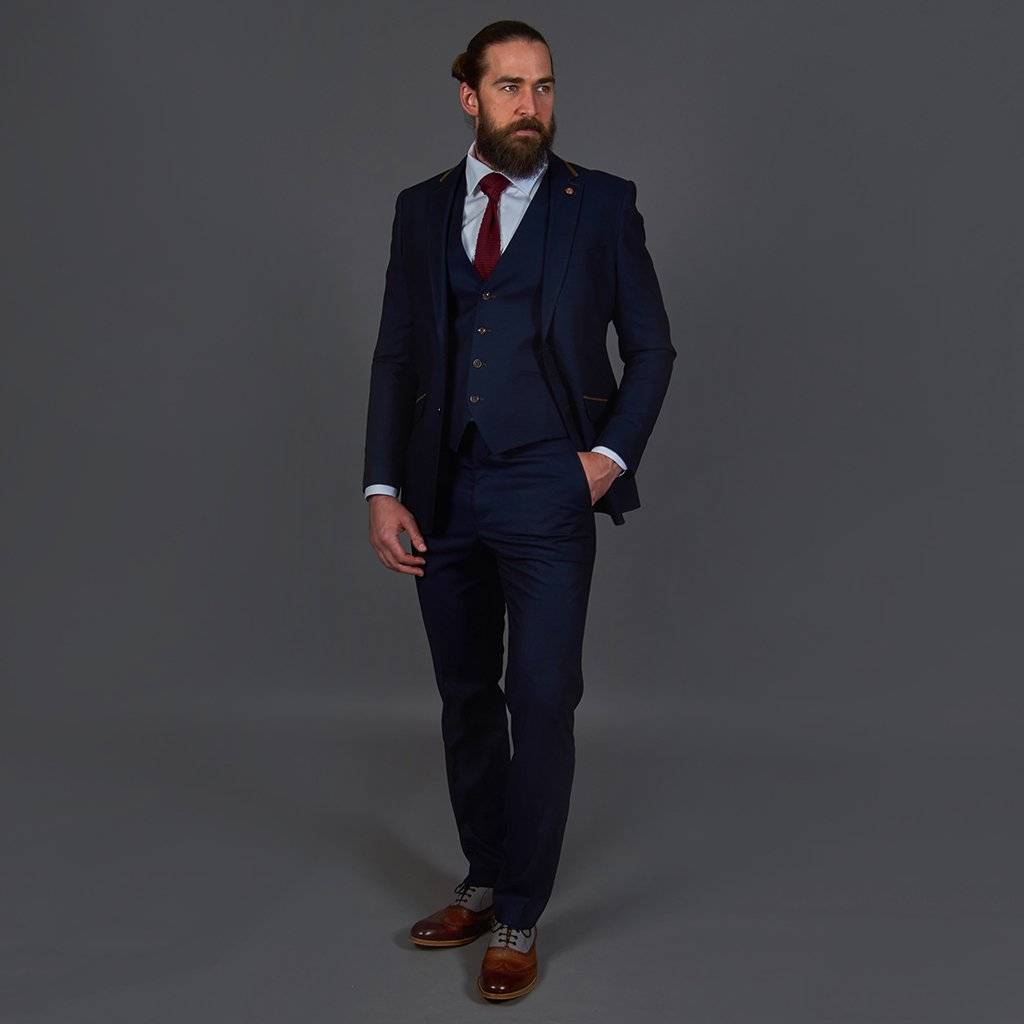 ROBERT SIMON PLAIN NAVY SUIT
As the winter months can get very chilly, be sure that when your suiting up you're ready to brace the elements. This luxury lined suit is sure to break the wind and keep you feeling warm, so you can enjoy the wedding comfortably without compromising on great style. If you're going to be spending some of the day outside, add an overcoat - we recommend the Charcoal Check Tweed Style Overcoat.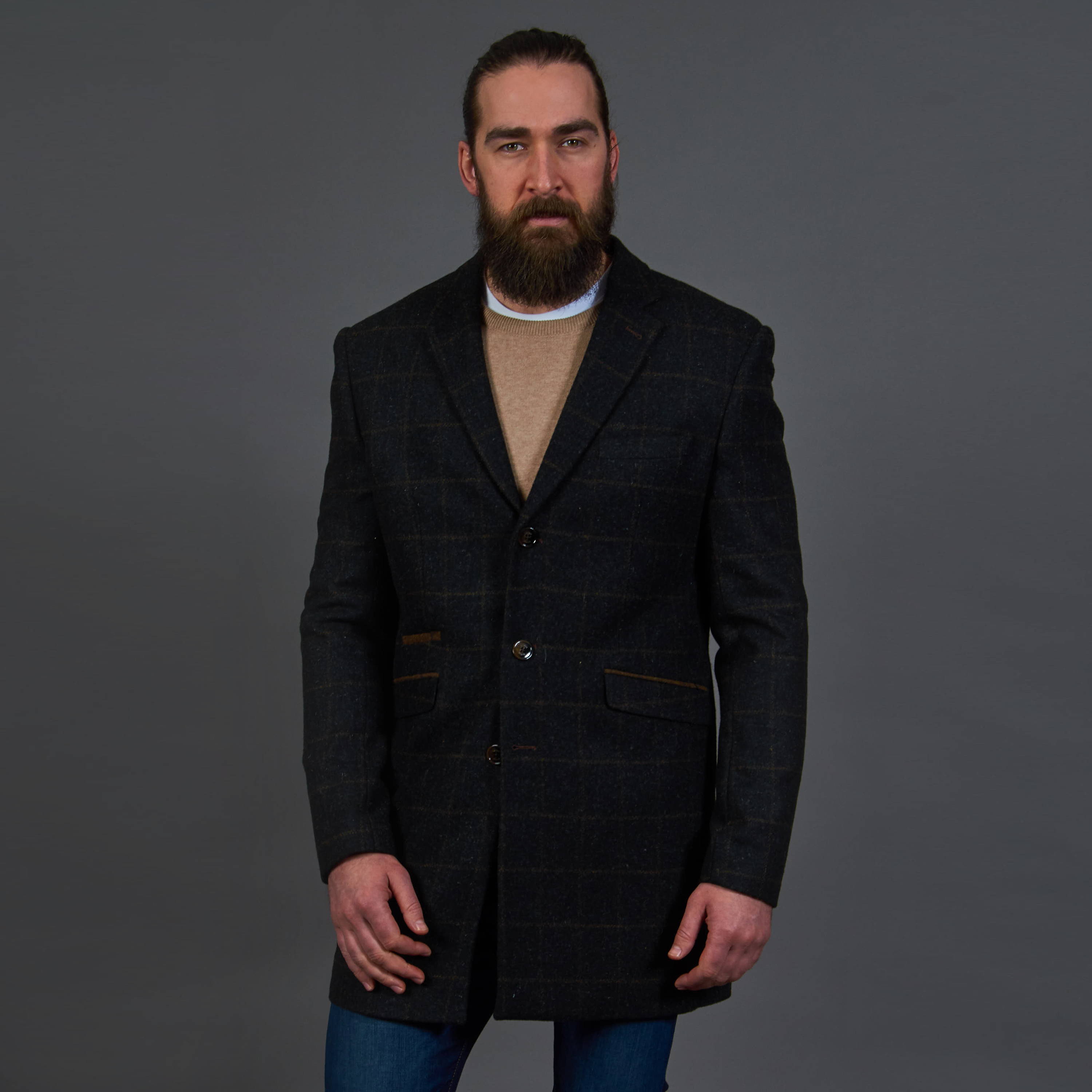 ---
---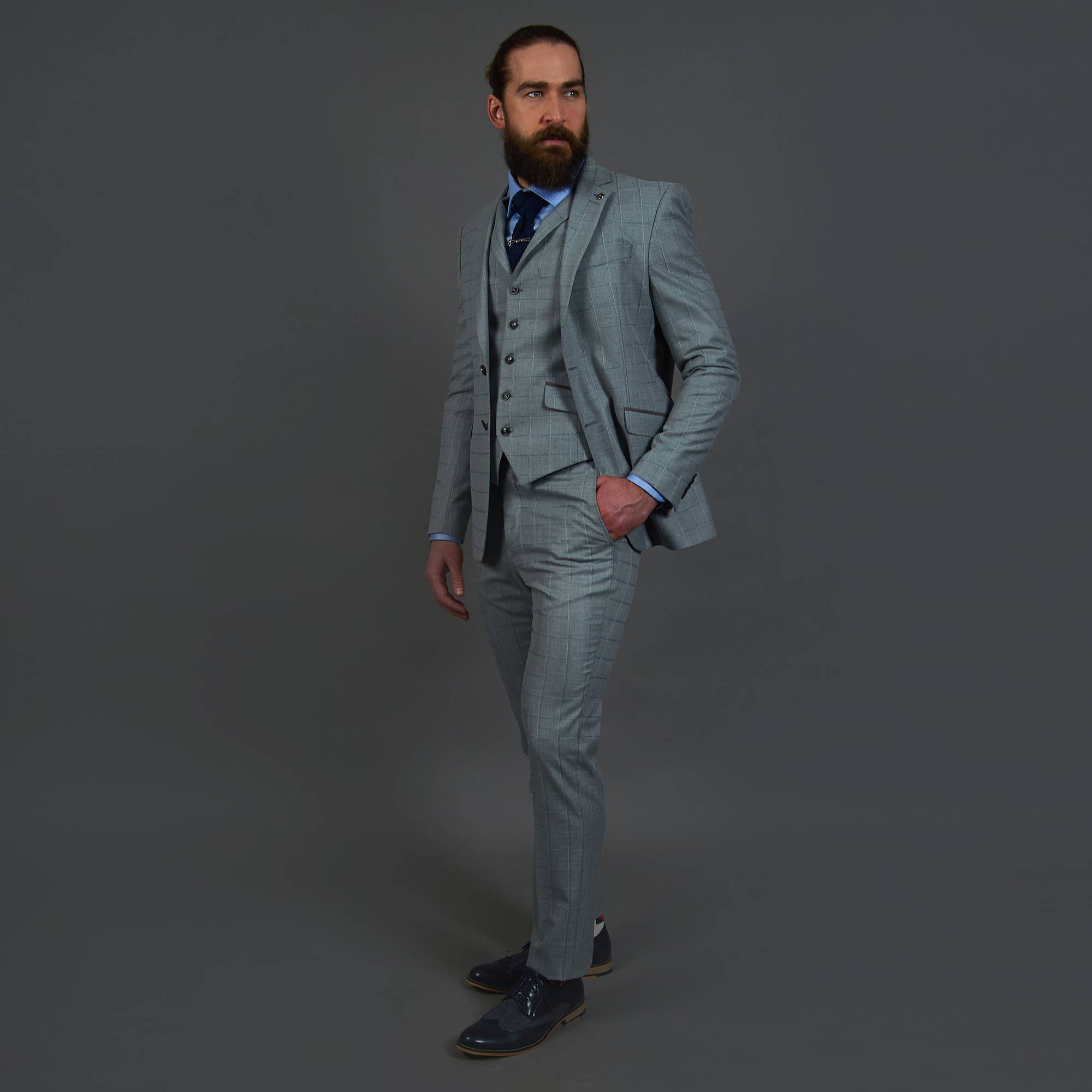 ---
SIMON TEMPLAR GREY CHECK SUIT
You can't go wrong with a light grey suit for a daytime wedding. This effortlessly stylish grey check suit has a subtle blue contrast in the check which brightens the overall tone, making it the perfect day time wear while ensuring a formal and stylish look is achieved.
---
---
---
---
MARC DARCY SCOTT MULTI TONAL CHECK TWEED GREY SUIT
For an evening affair, darker tones are definitely more suited. We love this multi tonal check tweed suit, as the white check brightens the stunning grey fabric even further. Pair this suit with some shiny brown brogues and a bright tie for a suave evening-time look.
---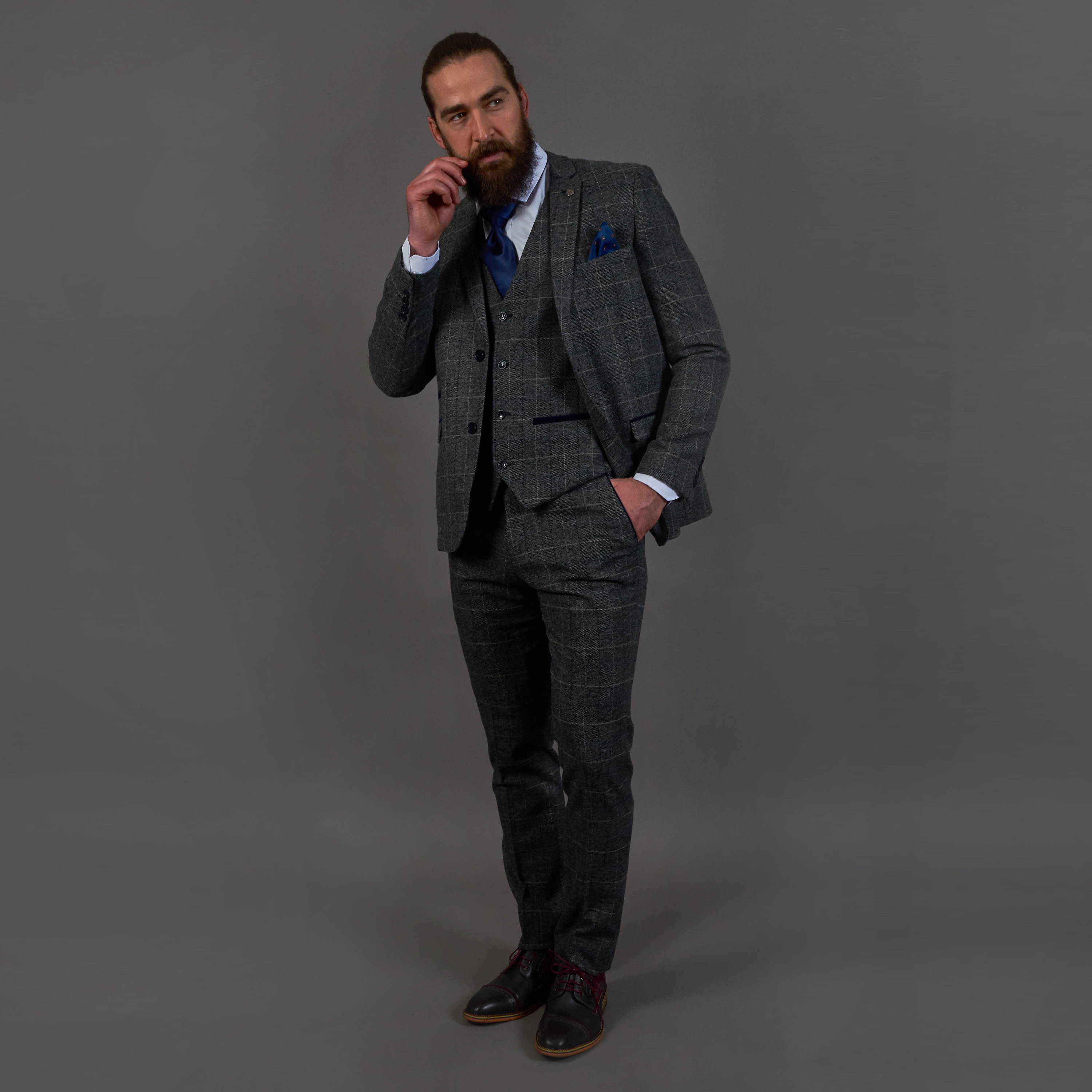 ---
---
---
herbie frogg french navy suit
This bright navy suit works well for an outdoor wedding as it matches seamlessly with a huge range of overcoat and footwear colours to ensure optimum comfort, whatever the weather. Be sure to pair with some some weather-proof shoes, we know all too well how unpredictable the English skies can be.
---
---
---
---
FRATELLI PLAIN STONE SUIT
If you're lucky enough to be jetting off to a sunny destination to watch your friends get hitched, then you're going to want a light and breathable suit that still exudes formality and elegance. The Fratelli plain stone suit does just that, and if the heat gets too much, this look works excellently without a jacket too.
---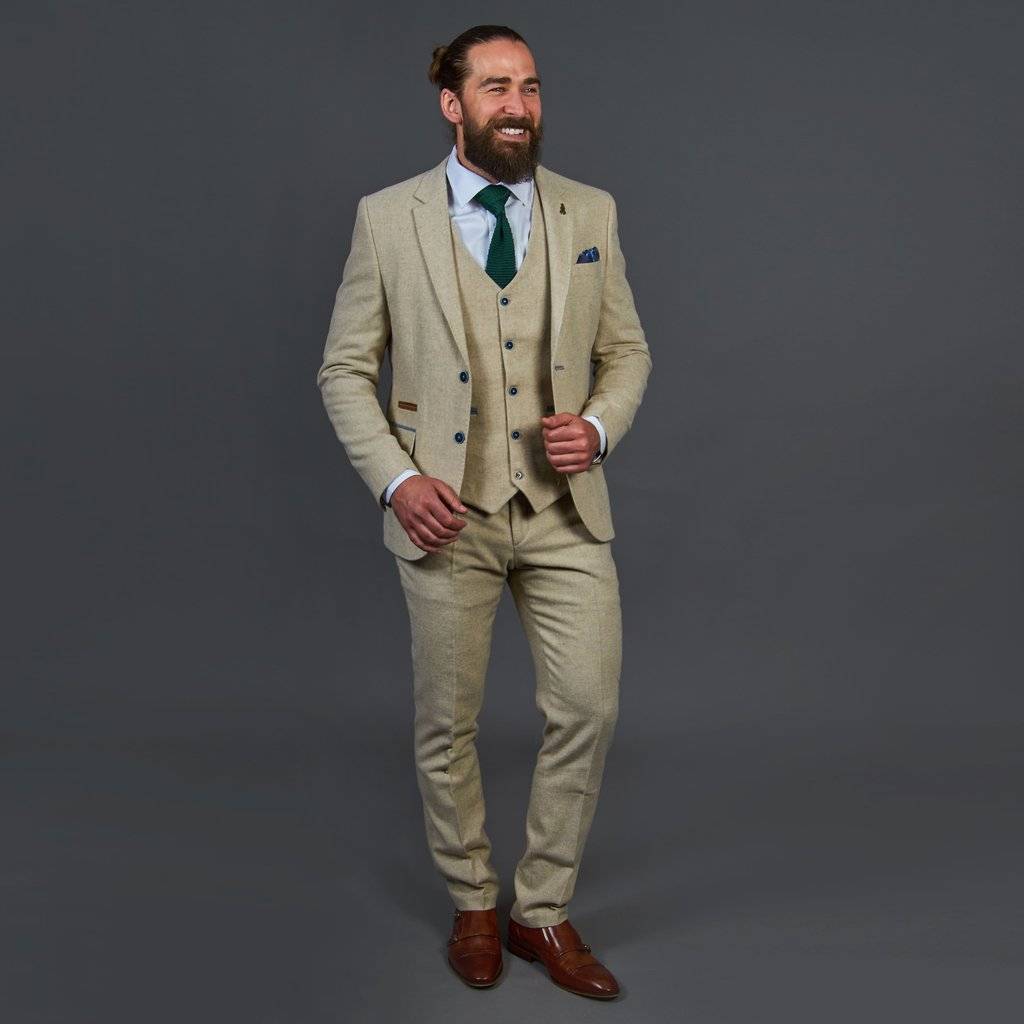 ---
---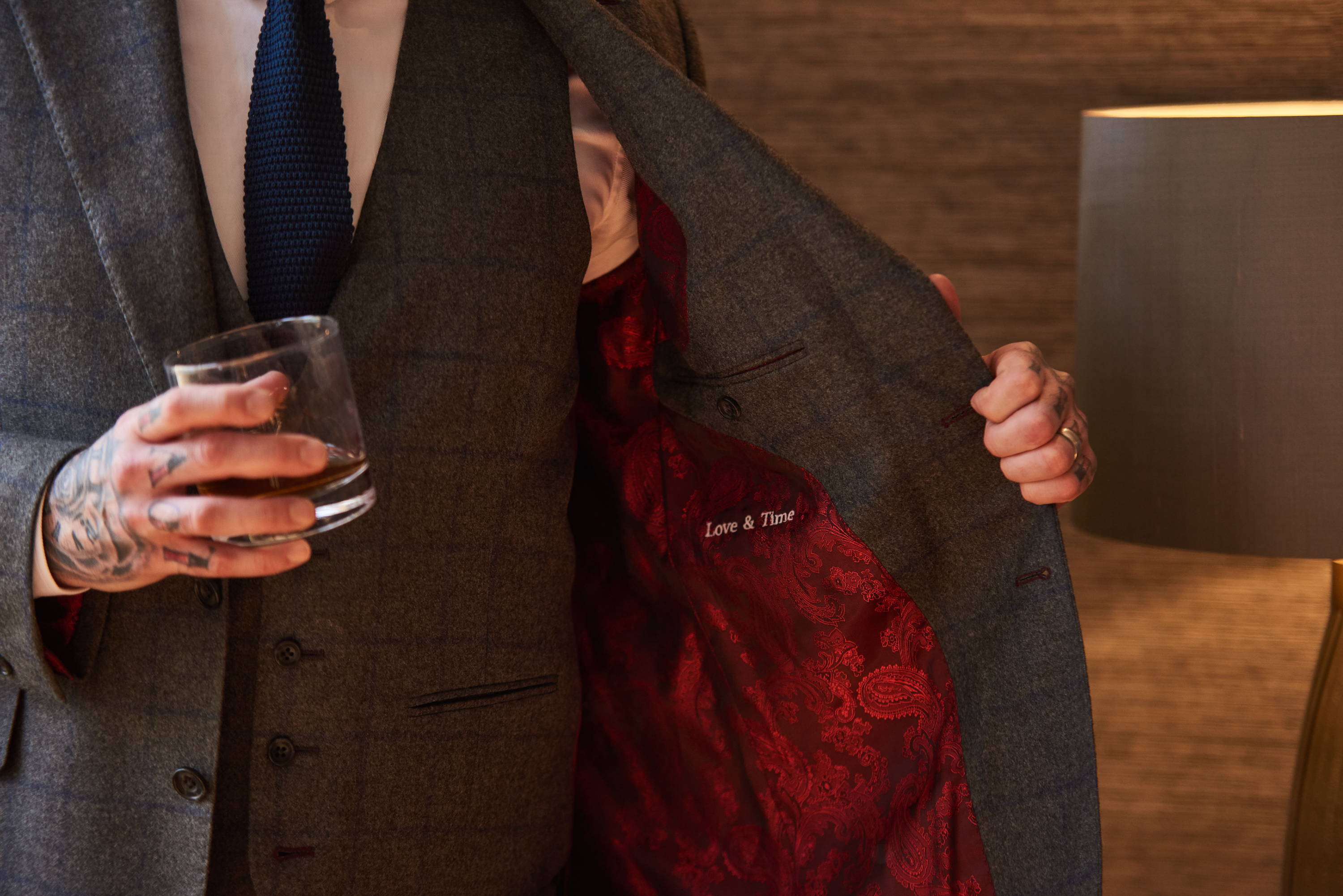 TRY OUR BESPOKE TAILORING SERVICE
If you're finding it difficult to track down a suit that is fitting with the theme of a wedding, we offer a bespoke tailoring service, where you can choose and style your suit from scratch, just the way you want it. Using our bespoke tailoring service ensures that you get the style and fit that is perfect for you and with over 250 fabrics and a massive range of choice for the finer details, we're sure we'll be able to put together exactly what you require. Get in touch with us here, leaving a few details of your ideal suit and we'll get back to you to arrange a consultation.
---
Now that you know how to style a wedding outfit for all eventualities, there's pretty much just one rule to remember - don't outshine the bride or groom. We know this may be difficult with the above suggestions...
---
---