---
Are you sick of putting the same suit on every Monday morning? Do you wear the same coat and trousers combo every weekday? Well we at Master Debonair can help you to renew and revamp your workwear wardrobe. You can still look stylish even if you are going to work!
---
---
Is your work uniform formal attire? Try our plain Fratelli Collection for subtle yet stylish workwear. This collection is great to mix and match as shown on Sartorial Chris, creating a unique look tailored by you.
---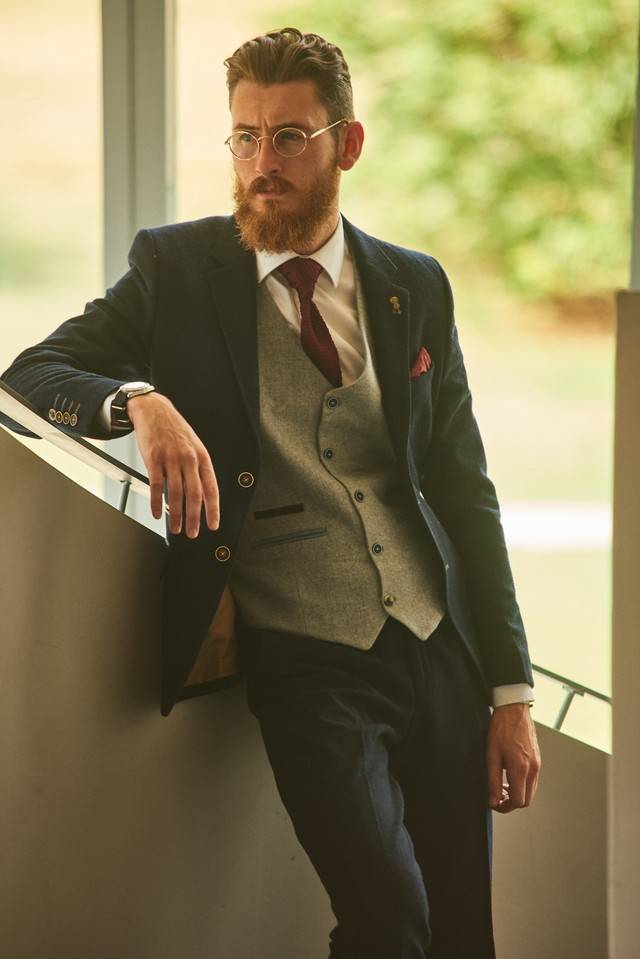 ---
---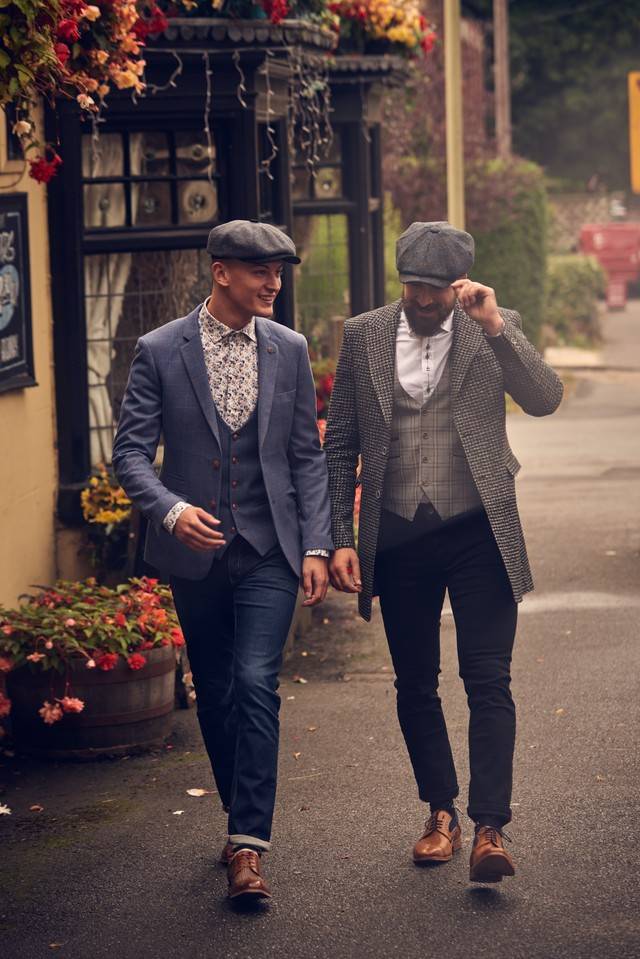 ---
Are you allowed smart yet casual styling for work? How about a two-piece paired with jeans? We have a selection of waistcoats and blazers you can shop. For a bolder option try our new in Matthew Blue suit, or for a more classic look shop our Grey Check. The colours complement our new Herringbone Tweed coats perfectly. Oh, and don't forget your flat cap!
---
---
---
---
Our new monochrome Herringbone Tweed collection coats make any outfit look smart. The perfect coat to wear to work this autumn, whether it be over a casual polo and jeans or a waistcoat and blazer. The choice is up to you!
 
---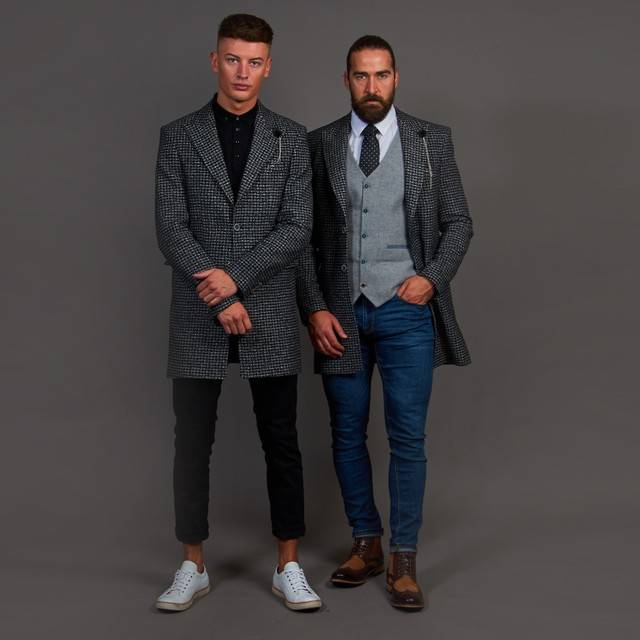 ---
---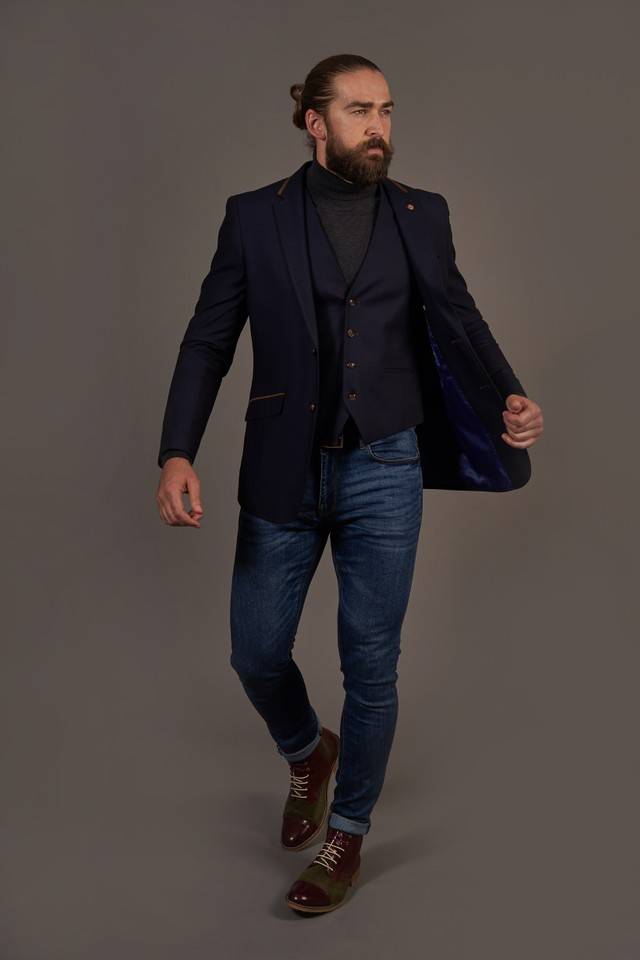 ---
The cold weather is soon approaching. You may want to swap your work shirt for a roll neck this Autumn. We have a range of roll necks in a variety of colours new in for this season. Pair your roll neck with a two-piece or three-piece. Here, Sartorial Joe has gone for a casual yet smart look, pairing a roll neck with our Claudio Navy Two-Piece and Indigo Jeans.
---
---
---
---
Be daring and wear a statement shirt to work next week. Why not? Sartorial Joe is wearing the Floral Print shirt styled with the Fratelli Stone Blazer and jeans. We have a new range of patterned shirts - click here to shop new in.
---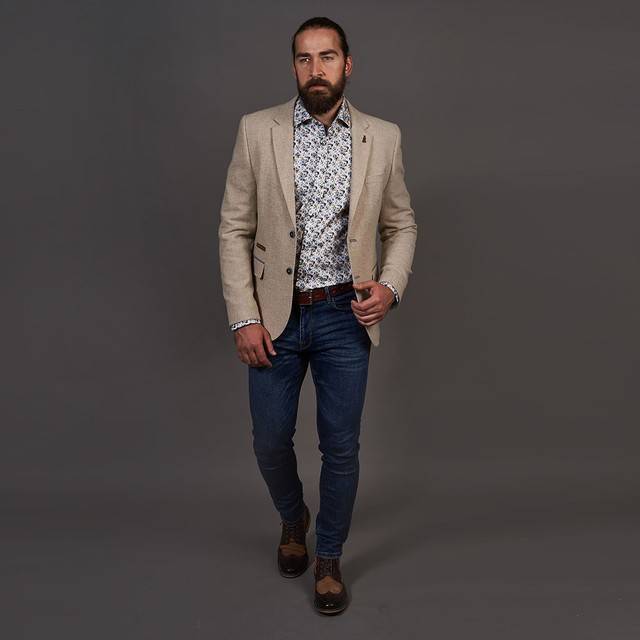 ---
---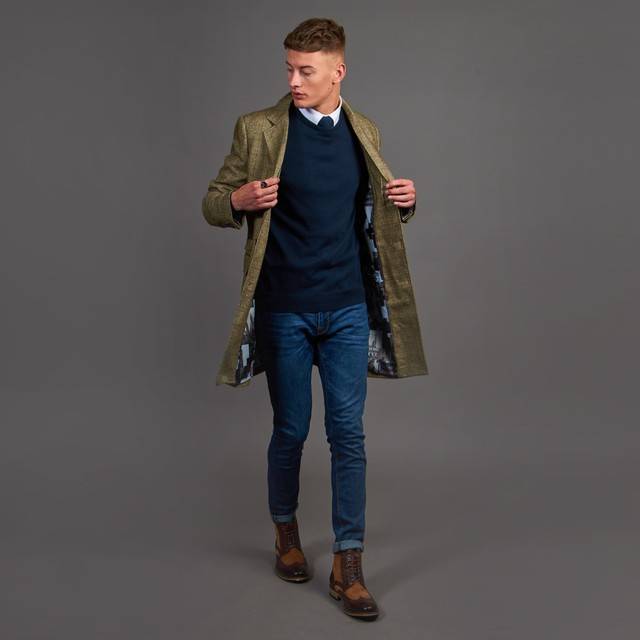 ---
Do you usually wear a sweater over your shirt and tie for a day in the office? This classic look is a smart style we love at MD. However, why not look even more debonair and add a coat? Our new Robert Simon collection with Gilet inserts are a must have. With a range of three colours to choose from you can remove or wear the gilet insert as you please.
---
---