Tattoo shoes & belts
We love our shoes and we love our tattoos. Get your very own personalised tattooed shoes or belt without the pain!
---
The tattoo Process
You can choose from simple initials, names or dates or give us your design and tell us where you would like the tattoo placed. Once we receive your request, one of our team will get back to you within 72 hours to confirm your order details and advise the total price.

All our tattoos are created by our resident tattoo artist using a real tattoo machine and ink. During this process the area of leather will darken slightly around the tattoo itself. Every pair of tattooed shoes or belts are unique to you and cannot be resold, therefore shoes and belts that are purchased cannot be returned or exchanged.

If you have any queries regarding our tattoo shoes and belts please email hello@masterdebonair.com and our team will get in touch.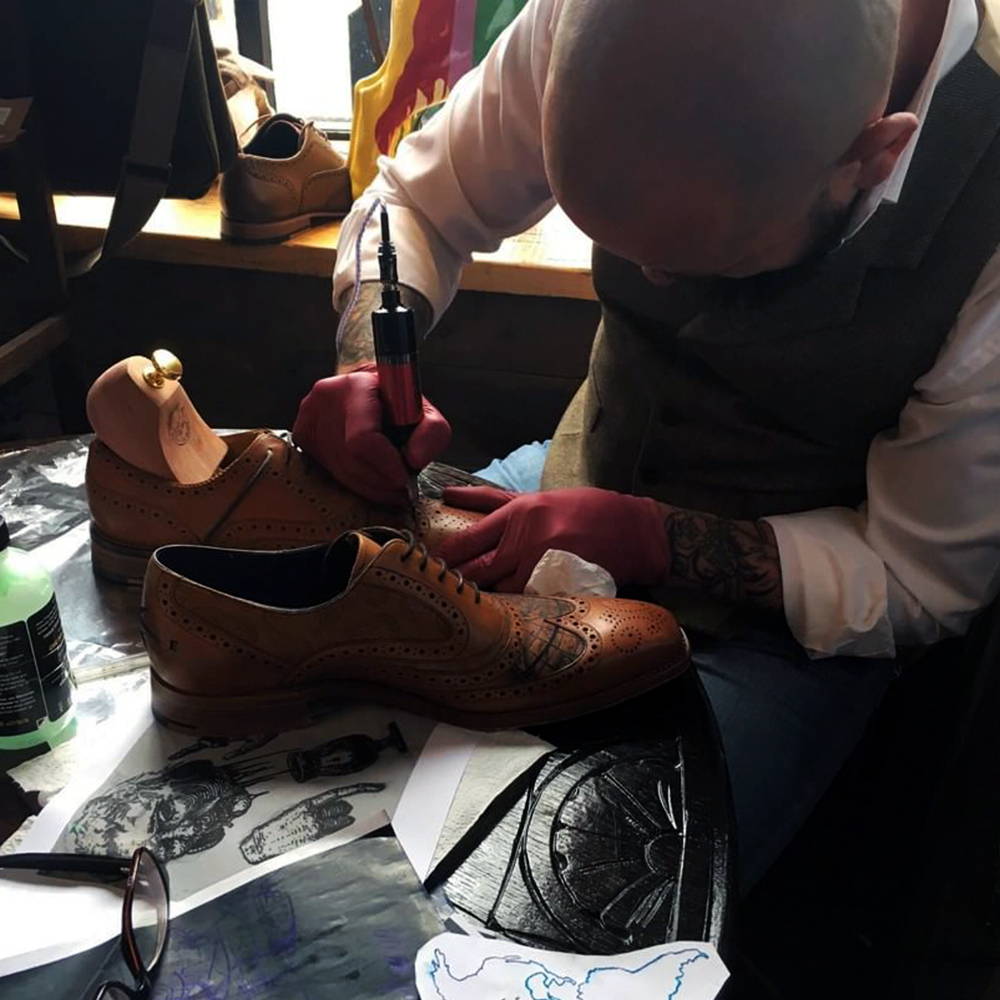 ---
Tattoo Shoe Pricing
Initials/Date: £30
Top: £90
Top & Back: £120
Bespoke Price on Request
Tattoo Belt Pricing
Initials/Date: £30
Bespoke Price on Request
---
Want to tattoo your shoes or belt?
---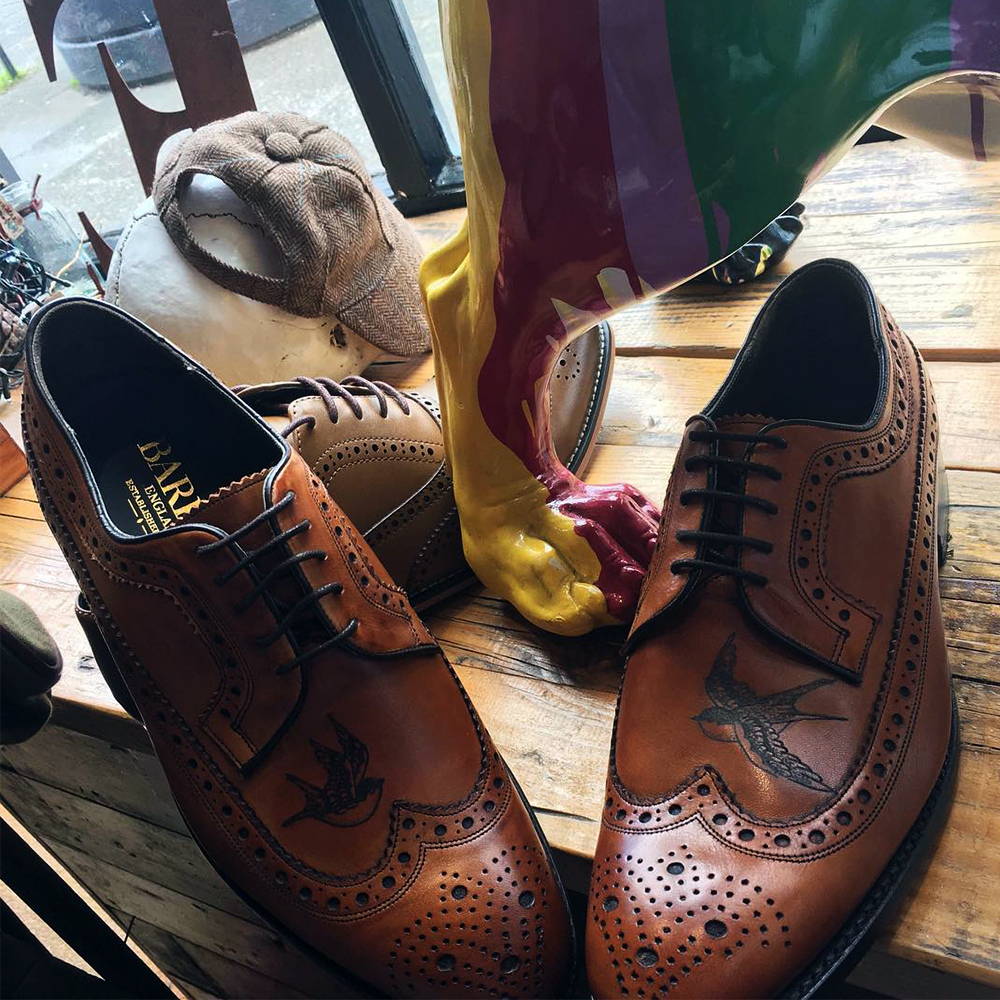 Thanks for inquiring about our tattoo shoes and belts service!
This field is required
This field is required
This field is required
This field is required
This field is required
This field is required